Published 06-15-00
Submitted by Abbott
As the sound of school bells cease and the summer season arrives, working parents with teenagers are faced with the dilemma of filling their kids' agendas with constructive, safe activities.
This summer there is a new alternative for working parents at Abbott Laboratories, the Chicagoland based global health care leader. Beginning the week of June 19, Abbott Laboratories will kick off its Summer of Service program in Lake County with 40 youth volunteers. The program provides a unique opportunity for children to enhance their appreciation for community service and offers working parents peace of mind by providing a safe, productive environment for their children.
Summer of Service is designed to present a fulfilling summer experience for kids entering sixth through ninth grades who are too young to work and too old to attend summer camp. Participants will have the opportunity to volunteer their services to local, non-profit organizations and local community service projects, while socializing with their peers and giving back to their communities. Local volunteer activities include working with the Winchester House in Libertyville to coordinate activities for senior citizens and helping the hearing impaired with the Great Lakes Adaptive Sports agency.
"In a continuing effort to help our employees balance their personal and professional lives and to enhance the surrounding communities, Summer of Service is one of several innovative child care solutions we're establishing at Abbott," said Peter Esteve, director, Lake County child care solutions program, Abbott Laboratories. "This program offers opportunities for adolescents to develop leadership and personal skills through structured community service activities, while fulfilling a critical summer child care concern for our hard-working parents."
Sponsored by Abbott Laboratories and managed by the Lake County Family YMCA, Summer of Service will run for four, two-week sessions, from June 19 through Aug. 18. Designed for working parents, with priority given to Abbott employees, the program offers convenient drop-off and pick up times -- 6:30 a.m. to 9 a.m.; 4 p.m. to 6 p.m. Although sessions for this year's pilot program are sold out, the program may be open to the community next summer.
Summer of Service is one aspect of Abbott Laboratories' broader Child Care Solutions strategy developed to address the work/life needs facing the company's employees, as well as child care needs in the surrounding community. The program was implemented after the company conducted a work/life survey and found that summer child care was one of employees' greatest challenges.
In addition to interim care programs for parents of school-aged children, like Summer of Service, the company's three-part strategy also includes the development of the largest on-site corporate child care center in the state, currently being constructed, and a community partnership initiative to address broader community child care needs.
Abbott Laboratories is a global, diversified health care company devoted to the discovery, development, manufacture and marketing of pharmaceutical, diagnostic, nutritional and hospital products. Nearly 17,000 Abbott employees and retirees reside in the areas surrounding Abbott's operations in Lake County, Ill.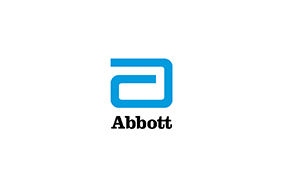 Abbott
Abbott
About Abbott and the Abbott Fund
The Abbott Fund is a philanthropic foundation established by Abbott in 1951. The Abbott Fund's mission is to create healthier global communities by investing in creative ideas that promote science, expand access to health care and strengthen communities worldwide. For more information, visit www.abbottfund.org.
Abbott is a global, broad-based health care company devoted to the discovery, development, manufacture and marketing of pharmaceuticals and medical products, including nutritionals, devices and diagnostics. The company employs nearly 90,000 people and markets its products in more than 130 countries. Abbott's news releases and other information are available on the company's website at www.abbott.com.
More from Abbott