Published 05-09-08
Submitted by AB InBev
ST. LOUIS, May 9, 2008 /PRNewswire/ -- While there is no instruction manual for raising teens, parents now have the benefit of learning from each other about how to help prevent underage drinking via a new online resource.
Anheuser-Busch and the National Fatherhood Initiative (NFI) today launched a new web forum for sharing best practices on the Positive Parenting Connection page on MySpace (http://www.myspace.com/positiveparenting).

Parents submitting best practices have the added benefit of knowing their participation also will help fund initiatives to foster responsible parenthood. For the first 1,000 best practices submitted, Anheuser-Busch will donate $10 per submission to NFI, up to $10,000.

"Especially during the prom and graduation season, parents may face pressure to host teen parties with alcohol," said Carol Clark, vice president of Corporate Social Responsibility at Anheuser-Busch. "By exchanging best practices through this new forum, parents can better understand their role in preventing underage drinking and also realize they're not alone in saying no."

Launched in August 2007, Positive Parenting Connection is an online resource for parents that offers helpful advice from authorities on how to prevent underage drinking. The page features tips, video vignettes and a blog with noted family therapist and authority on adolescent behavior Lonnie Carton, Ph.D. Positive Parenting Connection is a community service sponsored by Anheuser-Busch and endorsed by the Association of Junior Leagues International (AJLI), International Association of Fire Chiefs (IAFC) and NFI.

"Fathers play a unique and irreplaceable role in the lives of their teens, and this online forum is an excellent way to promote responsible parenting," said NFI President Roland C. Warren. "We're thrilled to have Anheuser-Busch's support to help parents connect on the issue of underage drinking and to accept this generous donation."

Most parents agree that providing alcohol to minors is inappropriate. According to a 2007 survey conducted by Harris Interactive(R) on behalf of Anheuser-Busch, most parents with children under 21 years of age do not think it's OK for parents to provide alcohol (82 percent) or purchase alcohol (85 percent) for their teens or others' teens at parties or gatherings. In addition, the survey found most parents with teens ages 15 to 20 years (79 percent) would not allow their teens to attend a party in which other teens are drinking, even if parents would be present. More information about the survey, including methodology, is available at http://www.alcoholstats.com.

The online forum will be supported with targeted banner ads on MySpace that direct users with children to the page, and a link to the site also will appear on the AJLI, IAFC and NFI web sites. According to online monitoring source comScore Media Metrix, 16 million 35- to 54-year-olds with children visited MySpace in March 2008.

About Anheuser-Busch
Anheuser-Busch is the global industry leader in promoting responsibility with ads dating back to the early 1900s that carried the tagline "Budweiser Means Moderation." Since 1982, the company and its 600 wholesalers nationwide have invested more than $675 million in alcohol awareness and education programs and partnerships. In 2008, for the fifth year in a row, the company ranked first in the beverage industry for social responsibility in FORTUNE magazine's "America's Most Admired Companies" and "Global Most Admired Companies." More information about Anheuser-Busch's responsibility efforts is available at http://www.beeresponsible.com.

About National Fatherhood Initiative
The premier fatherhood renewal organization in the country, National Fatherhood Initiative works in every sector and at every level of society to engage fathers in the lives of their children. NFI's national public service advertising campaign promoting fatherhood has generated television, radio, print, Internet, and outdoor advertising valued at more than $500 million. Through its resource center, FatherSOURCE, NFI offers a wide range of innovative resources to assist fathers and organizations interested in reaching and supporting fathers. For more information, visit http://www.fatherhood.org.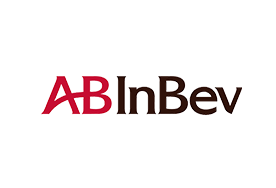 AB InBev
AB InBev
Anheuser-Busch InBev is a publicly traded company (Euronext: ABI) based in Leuven, Belgium, with an American Depository Receipt secondary listing on the New York Stock Exchange (NYSE: BUD). It is the leading global brewer and one of the world's top five consumer products companies.

Beer, the original social network, has been bringing people together for thousands of years and our portfolio of well over 200 beer brands continues to forge strong connections with consumers. We invest the majority of our brand-building resources on our Focus Brands - those with the greatest growth potential such as global brands Budweiser®, Stella Artois® and Beck's®, alongside Leffe®, Hoegaarden®, Bud Light®, Skol®, Brahma®, Antarctica®, Quilmes®, Michelob Ultra®, Harbin®, Sedrin®, Klinskoye®, Sibirskaya Korona®, Chernigivske®, Hasseröder® and Jupiler®. In addition, the company owns a 50 percent equity interest in the operating subsidiary of Grupo Modelo, Mexico's leading brewer and owner of the global Corona® brand. AB InBev's dedication to heritage and quality originates from the Den Hoorn brewery in Leuven, Belgium dating back to 1366 and the pioneering spirit of the Anheuser & Co brewery, with origins in St. Louis, USA since 1852. Geographically diversified with a balanced exposure to developed and developing markets, AB InBev leverages the collective strengths of its approximately 116,000 employees based in 23 countries worldwide. In 2011, AB InBev realized 39.0 billion USD revenue. The company strives to be the Best Beer Company in a Better World. For more information, please visit: www.ab-inbev.com.
More from AB InBev