Published 04-11-08
Submitted by AB InBev
ST. LOUIS, April 11 /PRNewswire-FirstCall/ -- As Earth Day approaches, Anheuser-Busch will begin airing four new television ads featuring employees discussing the company's commitment to the environment. At the same time, thousands of Anheuser-Busch employees across the country and their families are gearing up for the company's annual "Green Week" activities.

This year, from April 14 - 18, the United States' largest brewer will encourage employees nationwide to use public transportation, carpool, bike or walk to work; recycle; plant trees; and participate in community clean-up and restoration events. Many of the company's 12 U.S. breweries have combined Green Week activities with the company's annual "Bring Our Kids to Work Day" event to educate employees and their children about actions they can take to benefit the environment.

"Our annual Green Week celebration is a special time for us," said Doug Muhleman, group vice president, Brewing Operations and Technology,
Anheuser-Busch, Inc. "We encourage our employees to take this opportunity to get involved in their communities and help spread the word about the importance of environmental stewardship."

Anheuser-Busch's Green Week is held every April in recognition of Earth Day's focus on helping protect and promote the environment. For 18 years, the employees of Anheuser-Busch have participated in Green Week celebrations that focus on conserving natural resources and educating employees and their families about ways to reduce their environmental impact at work, home and school. Examples of some of the company's Green Week activities include:
-- St. Louis, Mo., Brewery - Employees will plant trees and pick
up litter at Cherokee Park, which is located near the brewery
and corporate headquarters. On "Bring Our Kids To Work Day,"
employees and their children will learn how to reduce their
energy use at an Energy Conservation Fair. In addition, for
employees interested in cycling to work, there will be
organized cycling routes from various locations throughout
the area to Anheuser-Busch offices.

-- Fort Collins, Colo., Brewery - Brewery employees will plant 500
plants along a bike trail near the Poudre River in Larimer County
to help reduce erosion and maintain water quality. This effort
marks the fourth consecutive year the Ft. Collins brewery has
participated in a planting project.

-- Rome, Ga., Can Plant - On "Bring Our Kids to Work Day," employees
and their children will learn about the importance of recycling
and habitat protection through the plant's award-winning Wildlife
Habitat Council certified Pollinator Garden.
Starting the week of April 21, Anheuser-Busch will debut a new television campaign that highlights the company's environmental efforts. Employees from the company's breweries in Fort Collins, Colo., and Jacksonville, Fla., are featured in commercials sharing Anheuser-Busch's accomplishments in energy conservation, recycling and wildlife preservation. The ads carry the Budweiser logo and will air on various programs, including ESPN's SportsCenter, FOX's coverage of Major League Baseball and TNT's coverage of the National Basketball Association Playoffs. Longer versions of these ads appear on the company's web site, http://www.OurPledge.com.

"The commercials feature just a few of our brewery employees who are focused not only on making the world's best-selling beers, but also on helping preserve and improve the environment in the communities where they live and work," said Carol Clark, Anheuser-Busch's vice president of corporate social responsibility.

These Green Week activities are consistent with the company's longstanding efforts to protect and preserve the environment. As the country's leading brewer, Anheuser-Busch breweries recycle more than 99 percent of all the solid waste generated in the brewing and packaging of beer. Materials recycled include grain from the brewing process, plastic strapping, stretch wrap, aluminum, glass, cardboard, plastics, office paper and metals. In addition, Anheuser-Busch Recycling Corp. (A-BRC), the company's recycling subsidiary, is celebrating its 30th year of operation in 2008. A-BRC is one of the largest recyclers of aluminum cans, recycling more than 27 billion cans annually
-- more than five cans for every four the company's domestic breweries package. During the past three decades, A-BRC has kept more than 430 billion cans out of landfills across the country.

Anheuser-Busch continuously explores emerging technologies to conserve natural resources, improve efficiencies and reduce dependency on fossil and foreign fuels at its facilities. The use of Bio-Energy Recovery Systems (BERS) provides up to 15 percent of Anheuser-Busch's fuel needs for its U.S. brewing operations by turning the nutrients in leftover water from the brewing process into renewable biogas. The fuel created is enough to heat more than 25,000 homes annually.

BERS technology is used at nine of Anheuser-Busch's U.S. breweries and one of its overseas breweries. These include the company's breweries in Baldwinsville, N.Y.; Cartersville, Ga.; Columbus, Ohio; Houston, Texas; Jacksonville, Fla.; Los Angeles, Calif.; Merrimack, N.H.; Newark, N.J.; St. Louis, Mo.; and Wuhan, China. A tenth U.S. BERS facility is currently under construction for the company's Fairfield, Calif., brewery.

The company also is investigating other renewable energy technologies, such as biomass, wind and solar, to help further reduce greenhouse gas emission, as well as the use of landfill gas as a supplemental fuel source at several locations. Anheuser-Busch has committed to reducing greenhouse gas emissions by 5 percent from its 2005 baseline by 2010 as part of its membership in the U.S. Environmental Protection Agency's Climate Leaders program, an organization of leading companies committed to resource conservation and environmental impact reduction. In addition, the company recently set a renewable fuel goal of 15 percent by 2010 for its U.S. brewing operations.
About Anheuser Busch
Based in St. Louis, Anheuser Busch (NYSE: BUD) is the leading American brewer, holding a 48.5 percent share of U.S. beer sales. The company brews the world's largest-selling beers, Budweiser and Bud Light. Anheuser Busch also owns a 50 percent share in Grupo Modelo, Mexico's leading brewer, and a 27 percent share in China brewer Tsingtao, whose namesake beer brand is the country's best-selling premium beer. Anheuser-Busch ranked No. 1 overall and No. 1 in social responsibility among beverage companies in FORTUNE Magazine's Most Admired U.S. and Global Companies lists in 2008. Anheuser Busch is one of the largest theme park operators in the United States, is a major manufacturer of aluminum cans and one of the world's largest recyclers of aluminum cans. For more information, visit http://www.ourpledge.com.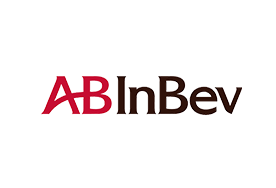 AB InBev
AB InBev
Anheuser-Busch InBev is a publicly traded company (Euronext: ABI) based in Leuven, Belgium, with an American Depository Receipt secondary listing on the New York Stock Exchange (NYSE: BUD). It is the leading global brewer and one of the world's top five consumer products companies.

Beer, the original social network, has been bringing people together for thousands of years and our portfolio of well over 200 beer brands continues to forge strong connections with consumers. We invest the majority of our brand-building resources on our Focus Brands - those with the greatest growth potential such as global brands Budweiser®, Stella Artois® and Beck's®, alongside Leffe®, Hoegaarden®, Bud Light®, Skol®, Brahma®, Antarctica®, Quilmes®, Michelob Ultra®, Harbin®, Sedrin®, Klinskoye®, Sibirskaya Korona®, Chernigivske®, Hasseröder® and Jupiler®. In addition, the company owns a 50 percent equity interest in the operating subsidiary of Grupo Modelo, Mexico's leading brewer and owner of the global Corona® brand. AB InBev's dedication to heritage and quality originates from the Den Hoorn brewery in Leuven, Belgium dating back to 1366 and the pioneering spirit of the Anheuser & Co brewery, with origins in St. Louis, USA since 1852. Geographically diversified with a balanced exposure to developed and developing markets, AB InBev leverages the collective strengths of its approximately 116,000 employees based in 23 countries worldwide. In 2011, AB InBev realized 39.0 billion USD revenue. The company strives to be the Best Beer Company in a Better World. For more information, please visit: www.ab-inbev.com.
More from AB InBev