Published 11-17-05
Submitted by CVS Health
WOONSOCKET, R.I. -- CVS/pharmacy today announced it is joining with AARP to help employ Americans age 50 and over who want to remain in or return to the workforce. As a participant in AARP's Featured Employers program, CVS/pharmacy will work to attract mature workers looking for an opportunity to continue their careers. The relationship with AARP will bolster CVS/pharmacy's already significant efforts to recruit and retain mature workers.
CVS/pharmacy joins 10 other major companies announced today as AARP's new crop of "Featured Employers." The program began in February with 13 companies, bringing the count to 24 Featured Employers today.
"Mature Workers are a strategic asset to our workforce," said Michael Ferdinandi, Senior Vice President of Human Resources at CVS/pharmacy. "CVS/pharmacy has the advantage of a workforce where many associates are completing their 40th, 50th, and even 60th year of service. Others have begun a second career with CVS/pharmacy and offer valuable professional experience and a strong, focused work ethic. Our mature workers understand the needs of our pharmacy customers and provide great service. They also act as mentors to many of our younger CVS/pharmacy colleagues."
"American business is facing a new reality," AARP CEO Bill Novelli said. "As more and more workers reach traditional retirement age, there are not enough new workers to replace them. We are working with forward-thinking companies who value older workers to offset labor and knowledge gaps. This is a winning strategy for American business, for the older workers themselves and for our national economy," he continued.
CVS/pharmacy is well attuned to the fact that by 2010, almost one in three workers will be at least age 50. As baby boomers begin to approach retirement age, the pool of replacement workers will not be large enough to meet employers' labor demands. At the same time, many baby boomers say they will keep working past age 65, at least part time, because they need the money or the healthcare insurance, or want to partake in meaningful work, hone their skills, or be around people.
Employment at CVS/pharmacy can be an attractive option for retirees, and currently nearly 18% of the company's workforce is over age 50. CVS/pharmacy offers substantial training, convenient locations, and flexible work schedules. With more than 5,400 locations throughout the U.S., it's likely that job seekers are familiar with a CVS/pharmacy close to home.
For Dale Vernon, age 65, CVS/pharmacy store manager in Cleveland, Ohio, it is the training programs, camaraderie, and strength of the industry that he most appreciates about the company. He joined the company in 1996 at age 56, after the appliance company he worked for went out of business. "The youngest two of my six children were still in college, so I was looking for a secure industry to work in and the opportunity for advancement," he said.
Vernon rose from assistant manager to manager within six months, and considers the ongoing classroom and on-the-job training at CVS/pharmacy to be invaluable. "CVS/pharmacy places a high value on training managers so that they are up to speed on all the latest initiatives in customer service, merchandising and pharmacy operations -- including helping to educate customers about the new Medicare Part D," Vernon said. "I've worked in retail for a long time, but I've never had better training than at CVS/pharmacy."
Vernon joined CVS/pharmacy's Director of Government Programs, Stephen M. Wing, and representatives from AARP and other Featured Employers at an event on the campus of George Washington University today as the collaboration was announced. The company officials participated in a roundtable discussion on their employment needs and the policies they have adopted to embrace older workers. A group of older employees, including Vernon, from the Featured Employer companies also participated in a panel to discuss their experiences and why they have chosen to remain in the workforce.

Mature job seekers can visit CVS/pharmacy's website - https://www.cvs.com/aarp -- to learn more about employment opportunities at CVS/pharmacy.
About CVS
CVS Corporation (NYSE: CVS) is America's largest retail pharmacy, operating more than 5,400 retail and specialty pharmacy stores in 37 states and the District of Columbia. With more than 40 years of dynamic growth in the retail pharmacy industry, CVS is committed to being the easiest pharmacy retailer for customers to use. CVS has created innovative approaches to serve the healthcare needs of all customers through its CVS/pharmacy stores; its online pharmacy, CVS.com; and its pharmacy benefit management, mail order and specialty pharmacy subsidiary, PharmaCare. General information about CVS is available through the Investor Relations portion of the Company's Web site, at http://investor.CVS.com, as well as through the pressroom portion of the Company's Web site, at http://www.cvs.com/pressroom.
About AARP
AARP is a nonprofit, nonpartisan membership organization that helps people 50+ have independence, choice and control in ways that are beneficial and affordable to them and society as a whole. We produce AARP The Magazine, published bimonthly; AARP Bulletin, our monthly newspaper; AARP Segunda Juventud, our bimonthly magazine in Spanish and English; NRTA Live & Learn, our quarterly newsletter for 50+ educators; and our website, www.aarp.org. AARP Foundation is an affiliated charity that provides security, protection, and empowerment to older persons in need with support from thousands of volunteers, donors, and sponsors. We have staffed offices in all 50 states, the District of Columbia, Puerto Rico, and the U.S. Virgin Islands.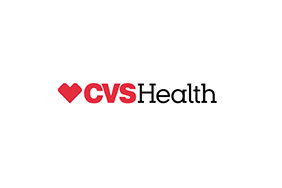 CVS Health
CVS Health
CVS Health (NYSE: CVS), is a pharmacy innovation company helping people on their path to better health. Through our 7,800 retail pharmacies, more than 900 walk-in medical clinics, a leading pharmacy benefits manager with nearly 65 million plan members, and expanding specialty pharmacy services, we enable people, businesses and communities to manage health in more affordable, effective ways. This unique integrated model increases access to quality care, delivers better health outcomes and lowers overall health care costs. Find more information about how CVS Health is shaping the future of health at www.cvshealth.com.
More from CVS Health