Published 08-30-05
Submitted by CVS Health
Woonsocket, Rhode Island - CVS/pharmacy and the CVS/pharmacy Charitable Trust announced today that it will donate a combined $504,000 in money and supplies to the American Red Cross in order to assist with relief efforts for victims of Hurricane Katrina. The CVS/pharmacy Charitable Trust, the private foundation managed by CVS Corporation, will make a $250,000 monetary donation to the American Red Cross National Response Fund. CVS/pharmacy will also donate $254,000 worth of supplies, including food, personal care items, water and specially designed CVS/pharmacy Care Packages, to the American Red Cross for distribution to hurricane victims.
"We have many CVS/pharmacy locations in areas that are affected by Hurricane Katrina, and we are deeply concerned about the impact this storm has had on our customers and employees," said Eileen Howard Dunn, Vice President of Community Relations. "We are pleased to support hurricane relief and recovery efforts with a donations from CVS and the CVS/pharmacy Charitable Trust to the American Red Cross."
In addition to the $250,000 CVS/pharmacy Charitable Trust monetary donation, CVS will donate 1,000 CVS/pharmacy Care Packages valued at $34,000, each of which contain a dozen personal care items, 4 truckloads of water valued at $20,000, and $200,000 of other food and personal care items. The donation of these supplies is being facilitated though the American Red Cross, Rhode Island Chapter, in cooperation with the Red Cross' national office.
"We hope these donations will bring some level or relief to the communities that were impacted by the hurricane," said Dunn. "We also want our customers to know that even if they are temporarily unable to access their local CVS/pharmacy, they can go to any other CVS/pharmacy location to get their prescription filled quickly and conveniently."
About CVS
CVS is America's largest retail pharmacy, operating more than 5,400 retail and specialty pharmacy stores in 36 states and the District of Columbia. With more than 40 years of dynamic growth in the retail pharmacy industry, CVS is committed to being the easiest pharmacy retailer for customers to use. CVS has created innovative approaches to serve the healthcare needs of all customers through its CVS/pharmacy stores; its online pharmacy, CVS.com; and its pharmacy benefit management, mail order and specialty pharmacy subsidiary, PharmaCare. General information about CVS is available through the Investor Relations portion of the Company's website, at http://investor.cvs.com, as well as through the pressroom portion of the Company's website, at www.cvs.com/pressroom.
About CVS/pharmacy Charitable Trust
The CVS/pharmacy Charitable Trust is a private foundation managed by CVS Corporation. The Trust's mission is to provide funding for health care, education and community involvement initiatives in communities where CVS stores are located. The CVS/pharmacy Charitable Trust has a particular interest in supporting programs that promote inclusion and advocacy for children with physical disabilities.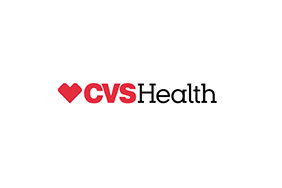 CVS Health
CVS Health
CVS Health (NYSE: CVS), is a pharmacy innovation company helping people on their path to better health. Through our 7,800 retail pharmacies, more than 900 walk-in medical clinics, a leading pharmacy benefits manager with nearly 65 million plan members, and expanding specialty pharmacy services, we enable people, businesses and communities to manage health in more affordable, effective ways. This unique integrated model increases access to quality care, delivers better health outcomes and lowers overall health care costs. Find more information about how CVS Health is shaping the future of health at www.cvshealth.com.
More from CVS Health