Published 08-03-05
Submitted by CVS Health
Washington, D.C. - Mayor Anthony Williams and Congresswoman Eleanor Holmes Norton(D-DC) will join with CVS/pharmacy, Freddie Mac, Bank of America, and Mt. Lebanon Baptist Church to announce an innovative Workforce Home Benefit initiative at a press conference at 4 p.m. Wednesday, July 27, in the Mayor's Office Press Briefing Room (John A. Wilson Building, 1350 Pennsylvania Avenue, NW). The initiative is the first Freddie Mac Workforce Home Benefit effort to be launched with a national retailer- CVS/pharmacy - and is also the first in Washington, D.C.
According to CVS/pharmacy officials, the Workforce Home Benefit employer assisted home ownership effort- called Prescriptions for Homeownership - will offer a variety of important home buying resources to the company's 1,000 employees in D.C. These include special loan products with flexible features, down payment and closing cost assistance, and financial literacy/homebuyer education.
For example, CVS/pharmacy will provide employees a $500 forgivable grant to be used for the purchase of a home. Eligible employees will also receive a temporary interest rate reduction - increasing purchasing power up to 30 percent. Employees must be employed at CVS/pharmacy for two years in good standing before they can take advantage of the program benefits (however, pharmacists and management-level employees are eligible upon hire). Participation will also require three years of continued employment. Eventually, CVS/pharmacy hopes to expand the Prescriptions for Homeownership initiative to its employees nationwide.
"I am delighted that Freddie Mac is working with CVS/pharmacy, Bank of America, and Mt. Lebanon Baptist Church to expand homeownership opportunities in Washington," said Mayor Williams. "Through this unique public/private initiative, CVS/pharmacy employees will have greater access to home buying resources - resources that will ultimately help to revitalize communities throughout the city."
"The CVS Prescriptions for Homeownership program will work perfectly with my $5,000 D.C. Homebuyer Tax Credit to help people who want to work here live here," said Congresswoman Eleanor Holmes Norton. "I congratulate CVS/pharmacy, Freddie Mac, Bank of America, Mt. Lebanon Baptist Church, and MV Vision for making this program available to DC area residents."
"We're proud to be able to help our employees take their first big steps toward homeownership," said Gordon Howard, Area Vice President of CVS/pharmacy. "Innovative programs such as Prescriptions for Homeownership provide us the opportunity to support our workforce and help promote employee recruitment and retention."
CVS/pharmacy's Prescriptions for Homeownership also aims to improve the homeownership rate, which in the D.C./Baltimore, Md. area is 65 percent, trailing the national rate of 69 percent.
"Many individuals haven't pursued homeownership because of a lack of information about the home-buying process, less-than-perfect credit, and/or insufficient funds for a down payment," said Bob Tsien, senior vice president of Freddie Mac. "Employer-assisted housing programs such as Prescriptions for Homeownership are one solution that are increasingly being utilized."
For example, according to the Society for Human Resources Management 2004 Benefits Survey, 12 percent of employers offered home ownership assistance programs in both 2004 and 2003, compared to 7 percent in 2002. In addition, 8 percent of employers offered down payment assistance in 2004, compared to 9 percent in 2003 and 4 percent in 2002. The organizations most likely to offer mortgage assistance are in finance and manufacturing sectors.
The Workforce Home Benefit is a signature Freddie Mac initiative that is available across the country. Freddie Mac developed the offering to help employers throughout the United States foster homeownership for their employees. Workforce Home Benefit can be customized to meet employers' needs. Freddie Mac also offers a Workforce Home Benefit to its own employees.
A major tool within Prescriptions for Homeownership is access to mortgage products and services that are designed to meet the individual needs of consumers. CVS/pharmacy has chosen Bank of America as their exclusive referral partner for mortgage programs.

"We applaud CVS/pharmacy for their efforts and are proud to be a part of the Prescriptions for Homeownership program," said Gwen Thomas, Bank of America Neighborhood Lending Executive. "Bank of America has worked hard to create mortgage products and services that simplify the process and make homeownership more affordable for consumers. We are happy to be able to offer those products and services to CVS associates."
"Freddie Mac is delighted to bring our Workforce Home Benefit initiative to Washington - and to a local employer in our neighborhood," said Bob Tsien, senior vice president of McLean, Va.-based Freddie Mac. "We are pleased to be part of this effort to help CVS/pharmacy employees live near where they work and to strengthen the community through homeownership."
To prepare more CVS/pharmacy employees for the challenges of homeownership, Mount Lebanon Baptist Church will conduct financial literacy and homebuyer education workshops at local CVS training centers. Mount Lebanon Baptist Church uses Freddie Mac's CreditSmart (R) curriculum, which has helped more than 40,000 people to better understand the connection between establishing a strong credit reputation, building a strong financial foundation, and successful long-term home ownership. CreditSmart is designed to educate consumers about credit and money management, provide insight into how lenders access credit histories, and explain the role of credit in achieving financial goals, such as homeownership.
As one of the nation's largest investors in residential mortgages, Freddie Mac will purchase eligible mortgages from Bank of America. Over the past five years, Freddie Mac has purchased $60 billion worth of mortgages in the Washington, D.C area, financing 438,000 homes.
CVS is America's largest retail pharmacy, operating more than 5,400 retail and specialty pharmacy stores in 36 states and the District of Columbia. With more than 40 years of dynamic growth in the retail pharmacy industry, CVS is committed to being the easiest pharmacy retailer for customers to use. CVS has created innovative approaches to serve the healthcare needs of all customers through its CVS/pharmacy stores; its online pharmacy, CVS.com; and its pharmacy benefit management, mail order and specialty pharmacy subsidiary, PharmaCare Management Services. General information about CVS is available through the Investor Relations portion of the Company's website, at http://investor.CVS.com, as well as through the pressroom portion of the Company's website, at www.cvs.com/pressroom.
Freddie Mac is a stockholder-owned company established by Congress in 1970 to support homeownership and rental housing. Freddie Mac fulfills its mission by purchasing residential mortgages and mortgage-related securities, which it finances primarily by issuing mortgage-related securities and debt instruments in the capital markets. Over the years, Freddie Mac has made home ownership possible for one in six homebuyers and two million renters in America. For more information, visit www.freddiemac.com.
For additional information on the CVS/pharmacy Prescriptions for Homeownership program, please contact Steve Wing at (330) 487-6957 or at smwing@cvs.com.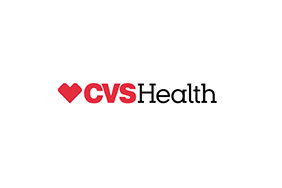 CVS Health
CVS Health
CVS Health (NYSE: CVS), is a pharmacy innovation company helping people on their path to better health. Through our 7,800 retail pharmacies, more than 900 walk-in medical clinics, a leading pharmacy benefits manager with nearly 65 million plan members, and expanding specialty pharmacy services, we enable people, businesses and communities to manage health in more affordable, effective ways. This unique integrated model increases access to quality care, delivers better health outcomes and lowers overall health care costs. Find more information about how CVS Health is shaping the future of health at www.cvshealth.com.
More from CVS Health