Published 05-10-05
Submitted by CVS Health
WOONSOCKET, RHODE ISLAND - CVS/pharmacy, the largest retail pharmacy in America, will be present at the ABC 7 Family Caregiver Expo at the Washington, D.C. Convention Center on May 13-14, 2005.
The Expo is designed to educate current and future caregivers on how to best care for parents, relatives, friends or spouses both inside and outside the home. It will also provide an opportunity to learn about the wide range of resources available from local pharmacies and health care facilities, as well as proper ways to manage medications. 20,000 visitors are expected to attend this two-day event.
The CVS Booth at the Family Caregiver Expo will offer samples of numerous CVS Brand health care products, and will distribute free CVS Caregiver cards on which caregivers can list the medications taken by those in their care. CVS pharmacists will also be on-hand to offer visitors free blood pressure screenings and "brown bag" reviews of their prescription medication.
CVS/pharmacy's Clinical Services Manager, Stacy Inman, PharmD, CDE, will give a workshop presentation at the Expo on the critical importance of prescription compliance, what caregivers need to know about the medications their family members are taking, and how their local pharmacist can assist them with these tasks.
"We recognize that caregivers are an important part of a family's health care support system," said Gordon Howard, Area Vice President of CVS/pharmacy in Washington, D.C. "As a health care provider serving families in our community every day, CVS/pharmacy is proud to be a part of the Family Caregiver Expo."
Representatives from Easter Seals Greater Washington-Baltimore Region will be also available at the CVS Booth to provide information about the services Easter Seals offers to caregivers and their families.
About CVS
CVS is America's largest retail pharmacy, operating more than 5,400 retail and specialty pharmacy stores in 36 states and the District of Columbia. With more than 40 years of dynamic growth in the retail pharmacy industry, CVS is committed to being the easiest pharmacy retailer for customers to use. CVS has created innovative approaches to serve the healthcare needs of all customers through its CVS/pharmacy stores; its online pharmacy, CVS.com; and its pharmacy benefit management and specialty pharmacy subsidiary, PharmaCare. General information about CVS is available through the Investor Relations portion of the Company's website, at investor.CVS.com, as well as through the pressroom portion of the Company's website, at www.cvs.com/pressroom.

About Easter Seals
For 85 years, Easter Seals provides services that help children and adults with disabilities gain greater independence. Its primary services - medical rehabilitation, job training and employment, child care, adult day centers, and camping and recreation - benefit more than one million individuals with disabilities and their families each year through more than 500 centers nationwide. See great things at www.easterseals.com.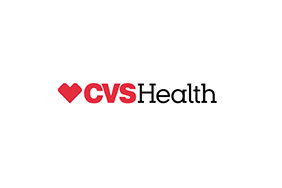 CVS Health
CVS Health
CVS Health (NYSE: CVS), is a pharmacy innovation company helping people on their path to better health. Through our 7,800 retail pharmacies, more than 900 walk-in medical clinics, a leading pharmacy benefits manager with nearly 65 million plan members, and expanding specialty pharmacy services, we enable people, businesses and communities to manage health in more affordable, effective ways. This unique integrated model increases access to quality care, delivers better health outcomes and lowers overall health care costs. Find more information about how CVS Health is shaping the future of health at www.cvshealth.com.
More from CVS Health