Published 01-31-05
Submitted by CVS Health
Woonsocket, Rhode Island - The CVS/pharmacy Charitable Trust, the private foundation established by CVS Corporation (NYSE: CVS), announced today that it has awarded $1.7 million in grants to 76 non-profit organizations in 20 states and Washington, D.C. The number of grants awarded were more than double the number of grants made last year, representing an increase in grant funds of $1.1 million.
"We are pleased to support these very worthy charities that are working hard in our communities to improve people's lives," said Eileen Howard Dunn, Vice President of the CVS/pharmacy Charitable Trust. "A CVS/pharmacy Charitable Trust grant is an effective way for us to give back to the communities where we do business. We are especially pleased to expand our grant program to the many new markets we entered in late 2004 through our acquisition of 1,260 Eckerd drug stores."
Grants were awarded to organizations dedicated to healthcare, education and community engagement. "The foundation focuses on those projects that clearly demonstrate they are meeting a need within the community, and where collaborative efforts and measurement tools are in place to track success. We are confident that each of the non-profits we chose to work with in the coming year will create positive change and influence in the communities we serve together," said Howard Dunn.
The programs receiving grants range in focus from awareness concerning the risk of SIDS (Sudden Infant Death Syndrome) in Maryland, to support for a Sickle Cell Education Center for children receiving treatment for the disease in Miami, to outreach for the uninsured in Phoenix, to family literacy programs in New York.
The CVS/pharmacy Charitable Trust's goal is to identify those groups that have validated needs in their community and have a proven track record for creating change. In many cases, CVS/pharmacy associates become involved with grantees by providing volunteer assistance, participating in other fund-raisers and assisting in outreach and education services.
"Collaborative for Children is grateful to the CVS/pharmacy Charitable Trust for its generous grant to support our Baby Basics Houston project, which will assist us in enhancing the way the Houston community cares for, educates, and prepares its young children for the future," said Carol S. Shattuck, President, Collaborative for Children. "Our goal is for all low-income women with limited health literacy skills to have the opportunity for healthy pregnancy outcomes and to increase their ability to understand and communicate effectively with their health care provider. We look forward to continuing to work with CVS to impact children and families in the Houston community."
"Shepherd's Hope is delighted to receive this generous $10,000 grant from the CVS/pharmacy Charitable Trust. Medication is one of our greatest needs at our eight Health Center locations in Florida and this grant will help to ensure our patients have access to the medications they have been prescribed," said Cindi Kopelman, President, Shepherd's Hope, Inc. "This partnership with CVS ensures our services have maximum impact in the community, and we are most grateful on behalf of the patients we serve."
"CARE for Children is an organization in rural northwest Pennsylvania that provides health, education, rehabilitative and social services to children," said Ann Feightner, Executive Director, CARE for Children. "The CVS/pharmacy Charitable Trust grant will allow CARE for Children to procure videoconferencing technology and establish a telemedicine outreach clinic that will bridge the gap for specialized pediatric orthopedic services via a partnership with Shriners Hospital for Children in Erie. The grant will also enable CARE to pursue future partnerships with other pediatric specialties that will ultimately enhance the quality of health care for area children."

List of 2004 Grantees:
Alabama

Literacy Coalition of South Alabama http://www.readlcsa.org

Arizona

Chandler Regional Hospital Foundation http://www.chandlerhospital.com/index.asp?catID=au

Desert Mission - John C. Lincoln Children's Health Services http://www.jcl.com/

Connecticut

Community Partnerships http://www.nlcsafekids.org/

Harbor Health Services http://www.harborhealthservices.org/

The Hole in the Wall Gang Camp http://www.holeinthewallgang.org/

Florida

A Gift for Teaching of Tampa http://www.agiftforteachingoftampa.com/

CITE, Lighthouse of the Visually Impaired http://www.centralfloridalighthouse.org/index.htm

GROWS Literacy Council http://grows.floridaliteracy.org/index.html

Shepherds Hope http://www.shepherdshope.org

Stepping Stone Foundation http://www.steppingstonefoundation.org/

University of Miami Sickle Cell Center http://pediatrics.med.miami.edu/sickle_cell.htm

Illinois

American Lung Association of Illinois http://www.lungilia.org/

Greater DuPage MYM http://www.greaterdupagemym.org/

Health Reach Incorporated http://www.healthreachcares.org/

Rosalind Franklin University http://www.lifeindiscovery.com/

Kentucky

Kentucky River Children's Advocacy Center

The NewLife Center http://www.tnccc.com/nlc.htm

People Understanding Special Handicaps (PUSH)

Louisiana

St. Vincent DePaul Community Pharmacy http://www.svdpno.org/

Maryland

Maryland Foundation for Quality Healthcare

Massachusetts

Bay Cove Human Service http://www.baycove.org/

Big Sister Association of Greater Boston http://www.bigsister.org/

Greater Lawrence Family Health Center http://www.glfhc.org/

Hampshire Educational Collaborative http://www.collaborative.org/

Massachusetts Association for the Blind http://www.mabcommunity.org/

Pediatric Dental Clinic at Boston Medical Center http://www.bmc.org/

Reader to Reader http://www.readertoreader.org/

National Kidney Foundation of MA, RI, NH & VT http://www.kidneyhealth.org/

Michigan

St. Joseph Mercy Oakland Hospital http://www.mercyoakland.com/

Missouri

The National Children's Cancer Society http://www.nationalchildrenscancersociety.com/

North Carolina

Alliance for Children & Youth http://www.afcay.org/

Burke County Literacy Council

New York

Boys & Girls Republic http://www.henrystreet.org/site/PageServer?pagename=yth_boyGirlRepub

Down Syndrome Resource Center

Family Enrichment Network http://www.familyenrichment.cc/

Montefiore Medical Center http://montekids.org/

P2 Collaborative of WNY

Ohio

Appalachian READS http://www.appalachiareads.org/

AIDS Taskforce of Greater Cleveland http://www.aidstaskforce.org/

Beech Acres http://www.beechacres.org/

The Free Medical Clinic of Greater Cleveland http://www.thefreeclinic.org/

Goodwill Industries of the Miami Valley http://www.goodwilldayton.org/

YMCA of Greater Cleveland http://www.ymcacleveland.org/content/home.aspx

Pennsylvania

CARE for Children http://www.careforchildren.info/

The Carl & Emily Weller Center for Health Education http://www.wellercenter.org/

Maternity Care Coalition http://www.momobile.org/

Women's Center of Montgomery County http://www.wcmontco.org/

Rhode Island

Big Brothers of RI http://www.bigbrothersri.org/

The Bradford L. Dunn Institute http://www.dunninstitute.org/

Butler Hospital http://www.butler.org/

Federal Hill House Association http://www.federalhillhouse.org

Landmark Medical Center http://www.landmarkmedical.org/

Meeting Street http://www.meetingstreet.com

Providence Children's Museum http://www.childrenmuseum.org/

Providence Public Library http://www.provlib.org/

RI Foundation of Dentistry of Handicapped http://www.nfdh.org/state/RI.html

RI Kids Count http://www.rikidscount.org/

Trinity Repertory Company http://www.trinityrep.com/

University of Rhode Island http://www.uri.edu

Wood River Health Services http://woodriverhealth.org/

South Carolina

Boys & Girls Club of the Lowcountry http://www.lcclubs.org/

Children's Attention Home http://www.rhcah.org/

Rolling Readers of the Midlands http://www.midnet.sc.edu/rollingreaders/

Texas

Ennis Lions Club

ESCAPE Family Resource Center http://www.escapefrc.org/

Goodwill Industries of Houston http://www.goodwillhouston.org/

Collaborative for Children http://www.initiativesforchildren.org/

YWCA of Metropolitan Dallas http://www.ywcadallas.org/

Virginia

Falls Church-McLean Children's Center http://www.fcmlcc.org/

Lloyd F. Moss Free Clinic http://www.mossfreeclinic.org/

SIDS Mid-Atlantic http://www.sidsma.org/

South Central Perinatal Council http://www.perinatalfocus.org/toc.htm

Vermont

Vermont Association for the Blind & Visually Impaired http://www.vabvi.org

Washington, DC

Capital Area Food Bank http://www.capitalareafoodbank.org/

Mentors, Inc. http://www.mentorsinc.org/

The CVS/pharmacy Charitable Trust will be accepting applications for 2005 grants from May 1 to June 15, 2005.

For additional information, go to: www.cvs.com/corpInfo/community/charitable_mission.html.

The CVS/pharmacy Charitable Trust is a private foundation managed by CVS Corporation, which operates more than 5,000 CVS/pharmacy stores in 36 states. The Trust's mission is to provide funding for health care, education and community involvement initiatives in communities where CVS stores are located. General information about CVS is available through the Investor Relations portion of the Company's website, at http://www.CVS.com.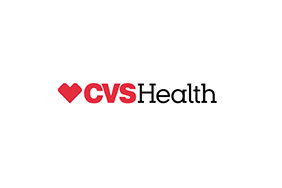 CVS Health
CVS Health
CVS Health (NYSE: CVS), is a pharmacy innovation company helping people on their path to better health. Through our 7,800 retail pharmacies, more than 900 walk-in medical clinics, a leading pharmacy benefits manager with nearly 65 million plan members, and expanding specialty pharmacy services, we enable people, businesses and communities to manage health in more affordable, effective ways. This unique integrated model increases access to quality care, delivers better health outcomes and lowers overall health care costs. Find more information about how CVS Health is shaping the future of health at www.cvshealth.com.
More from CVS Health