Published 08-05-03
Submitted by Cisco Systems, Inc.
SAN JOSE, CA - The Cisco Systems Foundation today announced the 75 recipients of its bi-annual San Jose Impact Grant awards, one of several grants programs sponsored by the Foundation.
The grants are awarded to nonprofit organizations, located within a 50-mile radius of Cisco System's headquarters in San Jose, that reflect the Cisco Systems Foundation's dedication to providing vital food, clothing and shelter services to local community members who may be in need, expanding access to education, and to promoting and sustaining volunteerism and responsible citizenship. Each recipient of this year's grant award provides essential community services such as improving the local homelessness and hunger situation, providing healthcare services for low income families, providing career and computer training for disadvantaged and disabled individuals, and enriching youth and adult education through technology and the arts.
"We are pleased to partner with these local nonprofits who provide lasting solutions that are necessary for the many issues facing our community," said Tae Yoo, vice president corporate philanthropy. "Cisco believes in doing its part in building stronger, more productive communities and we thank these organizations for giving Cisco the opportunity to partner with them on their important work."
During fiscal year 2003, approximately $2 million was awarded to 150 Bay Area nonprofit organizations. Funding is used in a variety of innovative ways to provide key services in education, arts instruction, shelter, food, health and community service. These grants help to fund local programs such as:
In San Jose, Community Technology Alliance provides an innovative,
searchable, on-line referral database of over 1,800 health and human
services in Santa Clara and Santa Cruz Counties, available to the community via the internet at www.HelpSCC.org.

The grant supports the availability of information required to break the cycle of poverty and dependence while allowing staff at nonprofit agencies to use technology so that they may concentrate on what they do best: assist community members to become self-sufficient. HelpSCC has been identified as the backbone for Santa Clara County's 2-1-1 -- the multilingual, 24 hour hotline to assist callers in finding the resources they seek -- expected to be fully operational by Spring 2005.
In San Jose, Girls For A Change (GFC) catalyzes professional women to support OVER 1000 urban middle and high school girls each year in becoming social change makers and innovators, by empowering them to affect social change in their neighborhoods. GFC provides the tools, resources and support the girls need to move from being spectators to leaders in their communities.
In Sunnyvale, Project High Expectations Learning Program provides an after school program in its math and literacy centers. The center offers individual tutoring, small group instruction, and access to standards based computer courseware. The grant supports hours of operation which are everyday after school and on Saturday mornings.
In the Santa Clara and Sunnyvale School Districts, Project H. E. L. P. offers a year-round program of supplemental instruction to underachieving elementary-aged students. The program format consists of a 4-week Summer Term, an 8-month School Year Extension with before school instruction, and new this year at Bowers Elementary School: an after school program in the form of Math and Literacy Centers offering tutoring, small group instruction, and access to standards-based computer courseware.
In Berkeley, Crisis Support Services of Alameda County provides suicide prevention services to teens. Using an interactive classroom format, the program helps to prevent teenage suicide by giving them the knowledge and tools they need to ask for help when feeling depressed or hopeless.
In Richmond, the East Bay Center for the Performing Arts focuses on a multicultural mix of art forms to engage, interest, support and challenge at-risk inner city children. Through its Learning Without Borders Initiative, East Bay Center offers in-class music, dance, theater and media arts education linked to after school programs.
In San Francisco, St. Vincent de Paul Society gives emergency shelter and transitional housing for battered women and their children. Through a safe environment and supportive targeted services, the program helps children survivors of domestic abuse heal form their experiences.
In Palo Alto, the Recording for the Blind & Dyslexic, Northern California Unit's mission is to create opportunities for individual success by providing and promoting the effective use of accessible educational materials. By providing educational materials in recorded and computerized/digital formats to people unable to read standard print because of a visual, perceptual, or other physical disability it creates an important link to lifelong educational and professional achievement.

The Cisco Systems Foundation grants are awarded through the San Jose Impact Grants program and are awarded twice a year. Eligible organizations can receive funding for up to three consecutive years. Interested not-for-profit organizations can view complete information at: www.cisco.com/go/sjgrants.

The Cisco Systems Foundation's giving is based upon three core values:
Living (basic human needs), Learning (access to education) and Giving Back (technology and innovation in non-profits). Since its inception, the program has awarded more than 800 community grants amounting to over $11 million to San Francisco Bay Area nonprofits.

About the Cisco Systems Foundation: The Cisco Systems Foundation was established in 1997 by a gift from Cisco Systems, Inc. As Corporate Philanthropy's primary cash investment vehicle, the Foundation provides grants to select organizations with long-lasting, local or global impact.

More information on the Cisco Systems Foundation is available at www.cisco.com/go/foundation.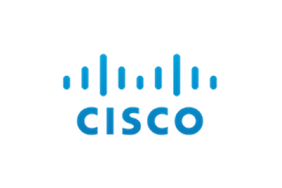 Cisco Systems, Inc.