Published 04-07-00
Submitted by Cisco Systems, Inc.
Netaid.org is launching a powerful new Internet humanitarian campaign called The Mother & Baby Survival Project to benefit mothers and newborns in one of Africa's poorest countries, Rwanda. Beginning today, Internet users can go to www.netaid.org and purchase a birthing kit for $8 that contains basic sanitary items to be used by expectant mothers, their newborns and their birth attendants.
The Mother & Baby Survival Project uses the power of the Internet to offer a tangible and meaningful way for people to directly improve the lives of women and children in Rwanda. Conceived by the editors of TIME Magazine, the Mother & Baby Survival Project was developed in collaboration with the International Rescue Committee (IRC) and the Rwandan Ministry of Health working with the Netaid.org Foundation.
The mission of the Mother & Baby Survival Project is to offer a cleaner and safer environment for childbirth in Rwanda, which has one of the highest risks of death from pregnancy in the world. One in nine mothers in Rwanda die during childbirth and 65 out of every 1,000 infants die before their first birthday, compared with one in 3,700 mothers and five out of every 1,000 infants in developed countries. For only $8, people with access to the Internet can go to www.netaid.org and donate birthing kits to women in Rwanda. Through larger donations, emergency supplies can be sent to help care for the longer-term needs of literally thousands of women and children. All of the money donated goes directly towards the purchase of survival kits.
"The Mother & Baby Survival Project is using the power of the Internet to change the way members of the Internet community are able to connect and make a real difference for mothers and newborns in Rwanda," said David Morrison, president, Netaid.org Foundation. "Netaid.org also tracks on-line donations, so visitors can see the difference the contributions make."
"Not only do we think that the plight of mothers and children in Rwanda makes compelling journalism," says TIME's World Editor Joshua Cooper Ramo. "But we wanted to show our readers how easy it is to make a difference in places that are far from home."
Visitors to www.netaid.org can choose to donate any of the following survival kits to help mothers and their newborns in Rwanda:
Basic Newborn kit (cost $8.00): created for pregnant rural Rwandan woman and the birth attendants who help them, this kit includes basic sanitary items such as cloth, gloves, soap and umbilical ties that can help make a home birthing situation safer.
Delivery Suturing kit (cost $170): created for healthcare centers, this kit provides surgical instruments and supplies for trained healthcare personnel to treat injuries during childbirth or sexual assault. One kit can serve the birthing needs in a community of 7,500 people for one year.
Health Center Obstetrical Delivery kit (cost $905): created for healthcare centers, this kit provides medical equipment, drugs and instruments for trained medical personnel assisting in complicated deliveries that threaten the mother or infant. One kit can serve the birthing needs in a community of 7,500 people for one year.
Basic Health Emergency kit (cost $6,500): created for healthcare centers, this kit contains drugs, medical supplies and essential equipment for health care workers in emergency situations. One kit can serve the needs of mothers and newborns in a community of 10,000 people for three months.
Netaid.org, a nonprofit organization created through a partnership between Cisco Systems and the United Nations Development Programme, works to help end extreme poverty by using the power of the Internet to promote development and change the way people help each other.
To raise awareness of the plight of expectant mothers and their newborns, TIME Magazine and CNN will document the situation in Rwanda with in-depth stories appearing in the April 17th edition of TIME Magazine (on newsstands April 10th) and on Sunday, April 9th on CNN's "CNN & TIME" at 9:00 p.m. (ET). TIME's story will include photographs by acclaimed photographer James Nactwey who is noted for chronicling life in some of the most chaotic spots in the world including Bosnia, Northern Ireland, and Nicaragua.
CNN and TIME also will provide links to www.netaid.org on their respective web sites at www.cnn.com and www.time.com. Time.com will also feature the award-winning photographs of Nactwey in an interactive photo essay.
"The IRC has conducted extensive training programs for traditional birth attendants and health care workers in Rwanda and they have an urgent need for supplies," said Reynold Levy, IRC president. "We're grateful to TIME and Netaid.org for calling the world's attention to the health needs of Rwanda's vulnerable mothers and infants."
For more information about the International Rescue Committee and its programs, log on to www.intrescom.org.
The IRC will make the Mother & Baby Survival kits available to mothers in Rwanda on an on-going basis. In order to create a sustainable program that will reduce deaths from pregnancy and childbirth in Rwanda, a local funding cycle will be implemented. Expectant mothers will pay $0.75 for each Basic Newborn kit, which includes a $0.25 labor charge for the birth attendants who assemble the kits and $0.50 towards future purchases of equipment and supplies. The IRC will purchase all materials for the donated kits and distribute them to mothers and health clinics in Rwanda.
TIME initiated the project after running a series of stories that encouraged people to get involved and contribute to relief efforts. A story and photo essay on the civil war in Sierra Leone and the resulting human tragedy ran last year in TIME's September 13th issue. The article encouraged readers to contribute to a relief fund set up by the IRC and approximately $100,000 was raised as a result. TIME also ran a story in its December 13th issue on AIDS orphans in Africa that encouraged people to give to UNICEF. When Hurricane Mitch hit Central America, TIME published an article in its November 16th 1998 issue that listed a number of organizations people could contact to help.
In addition to supporting on-line donations for the Mother & Baby Survival project, www.netaid.org also features new capabilities that give people more ways to get involved via the Internet. Available today at www.netaid.org is a directory of Netaid.org partner Non-governmental Organizations and a new Online Volunteer program where people can join humanitarian causes via the Internet by donating needed skills such as on-line tutoring, language translation and computer programming.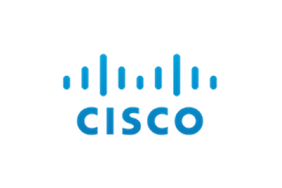 Cisco Systems, Inc.