Published 03-09-00
Submitted by CA Technologies
ISLANDIA, N.Y.- CA (NYSE:CA) donated more than $600,000 in software and services to the National Center for Missing & Exploited Children (NCMEC) through its CA Together IT Program in 2005. For a decade, NCMEC has relied on CA's support to help find missing children and to provide law enforcement with access to information that is vital to capturing child predators. Last year's donation went towards maintaining NCMEC's operations and managing disparate systems to ensure NCMEC's 24-hour resources were consistently accessible by families and law enforcement personnel.
CA's relationship with NCMEC began in the mid-1990s when NCMEC was just beginning to use technology to strengthen its operations. Over the years, CA has donated countless hours and millions of dollars of in-kind software, services, and training to help NCMEC develop an Information Technology (IT) infrastructure that not only supports, but also drives, their expanding efforts.
NCMEC designed a program to unify disparate information sources and CA provided a secure database management solution to house it. NCMEC's CyberTipline analysts utilize this technology to better tackle child exploitation issues and help law enforcement agencies identify victims and track down their predators.
"Time is of the essence in the search for a missing child," said Ernie Allen, president and CEO of NCMEC. "The sooner information is available to a wide group, the better the chance of quickly finding an endangered child. CA's support and technology have helped NCMEC dramatically increase its recovery rate from 62 percent in 1990 to more than 96 percent today."
NCMEC and its associated International Centre for Missing & Exploited Children use solutions from CA's enterprise systems management, security management, storage management and business service optimization product portfolios to manage NCMEC's global network of websites, which disseminate information on missing children worldwide to facilitate recoveries.
CA has worked with NCMEC to build www.missingkids.com and their congressionally mandated CyberTipline. CA also helped develop a knowledge base, a customized helpdesk, a customized dashboard and a complete IT infrastructure that can manage the diverse aspects that are part of the non-profit organization's environment. As a result of this work together, NCMEC can manage all of its computers, databases and related technologies regardless of who donated them.
Due to the importance of NCMEC's work, its IT infrastructure has to be able to perform at high volumes and grow with the increased demands of the organization. In addition, given the nature of NCMEC's work, the bar for security, availability and accuracy of information has never been higher.
With the help of CA's expertise, technology and 24x7 support, NCMEC is able to keep its infrastructure up and running 24 hours a day, 365 days a year, share information with federal and law enforcement agencies securely and reliably, and focus on what it does best: finding missing children and preventing child exploitation.
"We are very proud to support an internationally recognized organization such as NCMEC," said Anne Marie Agnelli, director of community and public affairs at CA. "Through this partnership, we are taking action to address this national and international need to provide parents, guardians, educators, and children with access and tools to help stop crimes against children."
Also as part of CA's on-going support, CA's Executive Vice President, General Counsel and Corporate Secretary Kenneth V. Handal serves on NCMEC's Board of Directors. The CA Together IT Program supports non-profit organizations with a full-range of services from IT need assessments, CA software products, services, training, project management and grants. For additional information on CA Together please visit http://ca.com/community
About the National Center for Missing & Exploited Children (NCMEC)
NCMEC is a 501(c)(3) nonprofit organization that works in cooperation with the U.S. Department of Justice's Office of Juvenile Justice and Delinquency Prevention. NCMEC's congressionally mandated CyberTipline, a reporting mechanism for child sexual exploitation, has handled more than 365,600 leads. Since its establishment in 1984, NCMEC has assisted law enforcement with more than 117,100 missing child cases, resulting in the recovery of more than 99,500 children. For more information about NCMEC, call its toll-free, 24 hour hotline at 1-800-THE-LOST or visit www.missingkids.com
About CA
CA (NYSE: CA), one of the world's largest information technology (IT) management software companies, unifies and simplifies the management of enterprise-wide IT. Founded in 1976, CA is headquartered in Islandia, N.Y., and serves customers in more than 140 countries. For more information, please visit http://ca.com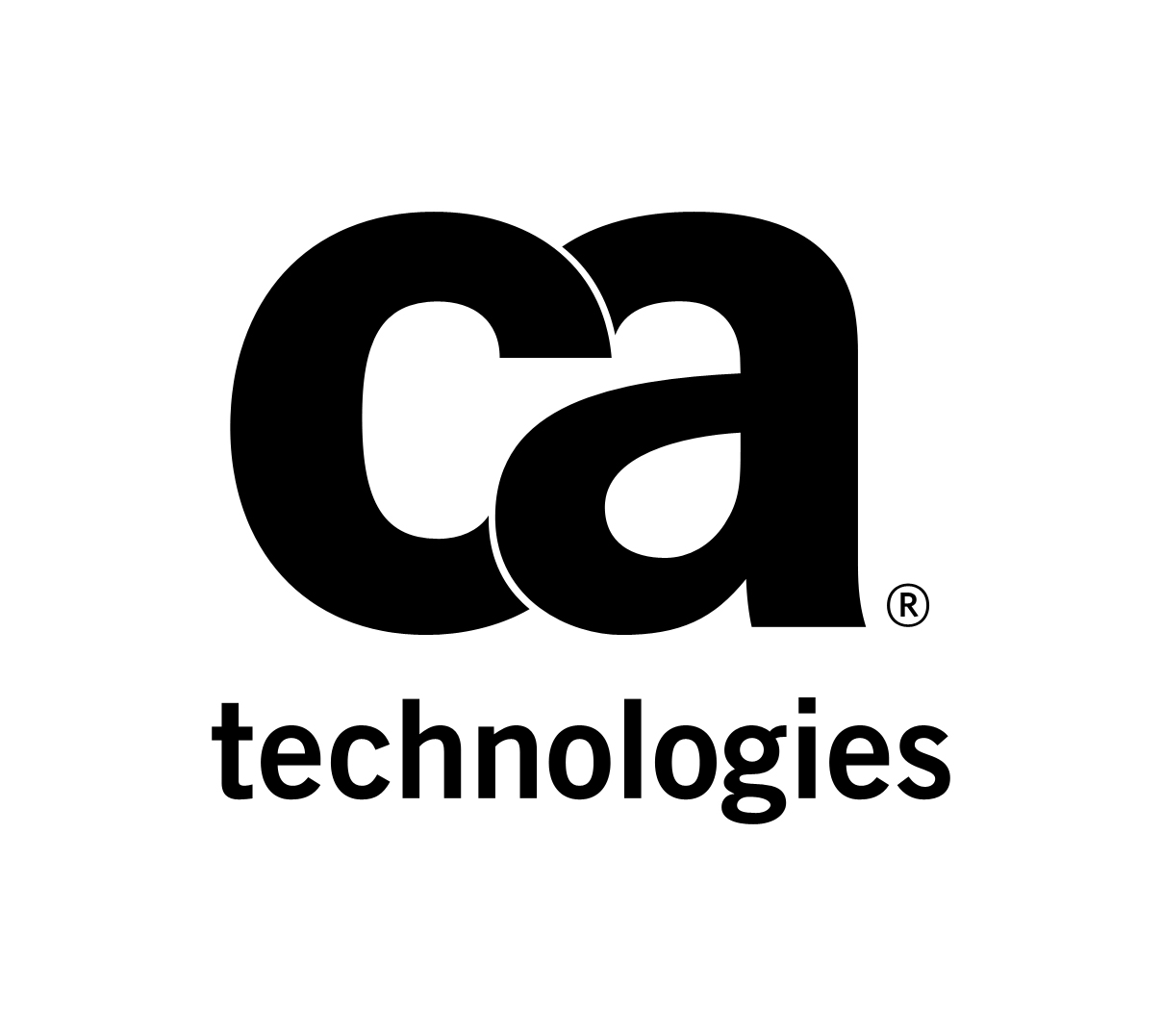 CA Technologies
CA Technologies
CA Technologies (NASDAQ: CA) provides IT management solutions that help customers manage and secure complex IT environments to support agile business services. Organizations leverage CA Technologies software and SaaS solutions to accelerate innovation, transform infrastructure and secure data and identities, from the data center to the cloud. Learn more about CA Technologies at ca.com.
About CA Together: CA Technologies is a global corporation with a local commitment. The company works to improve the quality of life in communities where its employees live and work worldwide and is fully committed to advancing social, environmental and economic sustainability. CA Together, the company's Corporate Social Responsibility program, is driven by the core philanthropic focus of improving the lives of underserved children and communities around the world. CA Technologies does this by supporting organizations, programs and initiatives that enrich the lives and well-being of others with a primary focus on Science, Technology, Engineering and Math (STEM) education. CA Together activities encompass employee volunteerism and matching gifts; in-kind donations of CA Technologies products and services; and wide-ranging partnerships and philanthropic support to community organizations worldwide.
More from CA Technologies