Published 11-09-00
Submitted by CA Technologies
Computer Associates International, Inc. (CA) today announced that its Herndon and Reston, Va., offices have been selected as recipients of the Northern Virginia Family Service's (NVSF) seventh annual CARE (Companies As Responsive Employers) Awards.
At a breakfast hosted today at the Ritz-Carlton Corner in McLean, Va., by NVSF, a nonprofit human services agency, CA received the CARE 1999 Pace Setter Award for its continuing commitment to a family-friendly culture and work/life values.
"We're extremely pleased that CA has been recognized once again for its family-friendly policies, including its Montessori-based child development center," said Lisa Mars, CA senior vice president. "The 1999 Pace Setter Award is the embodiment of what CA is all about — setting the pace and being a role model for other companies — and underscores CA's continuing commitment to its employees and their families."
The CARE Awards recognizes companies of all sizes in Northern Virginia that are leaders in implementing family supportive benefits and policies to promote a healthy work-life balance among employees. This year's winners were recognized for a variety of employee programs, including child-care initiatives.
"Given the approach of the new millennium and the myriad challenges it will bring, it is remarkable that the CARE Award recipients have been able to stay focused on the important things in life — their people — and invest heavily in making the workplace better for their employees and the greater society at large," said Mary Agee, executive director at NVFS. "Computer Associates is one of those special companies that has demonstrated an unwavering commitment to its employees and their families. It is only fitting that it receive this year's Pace Setter Award."
Award recipients were selected after a six-month process in which NVSF's nominating subcommittee screened applicants and performed site visits. The subcommittee — composed of human resource professionals, NVSF staff and representatives of previous years' winning companies — evaluated applicants of similar size and resources.
CA offers a number of innovative and progressive family-friendly employee programs, including its Montessori-based child development center, geared for children from six weeks old through kindergarten age. Children are served breakfast, lunch and snacks, and parents receive daily reports on their children's activities and accomplishments. The child development center also hosts parent-child functions throughout the year. CA heavily subsidizes its child care program, with sliding scales based upon family income.
The company also offers its Adoption Assistance Program, through which the company reimburses employees up to $5,000 for each child they adopt, with a maximum of $10,000 payable to one family within a two-year period.
In addition to its child-oriented programs, CA offers a comprehensive range of other progressive company benefits, including a generous 401K profit sharing/retirement plan with discretionary contributions; incentive stock options; flexible expense (CAFÉ) plan; employee assistance programs; free health and dental insurance for spouses, children, stepchildren and domestic partners; free breakfasts; state-of-the-art health and fitness centers; and an extensive intramural sports program.
CA has received a steady stream of awards for its workplace policies. ComputerWorld has designated the company as one of the "100 Best Places To Work" in the industry for five years running and the U.S. Department of Labor in 1998 cited CA for its family-friendly business practices. Also, Fortune magazine recognized CA as one of the most admired and best companies to work for in America.
Computer Associates International, Inc. (NYSE: CA), the world leader in mission-critical business computing, provides software, support and integration services in more than 100 countries around the world. CA has more than 17,500 employees and had revenue of $5.3 billion in fiscal year 1999.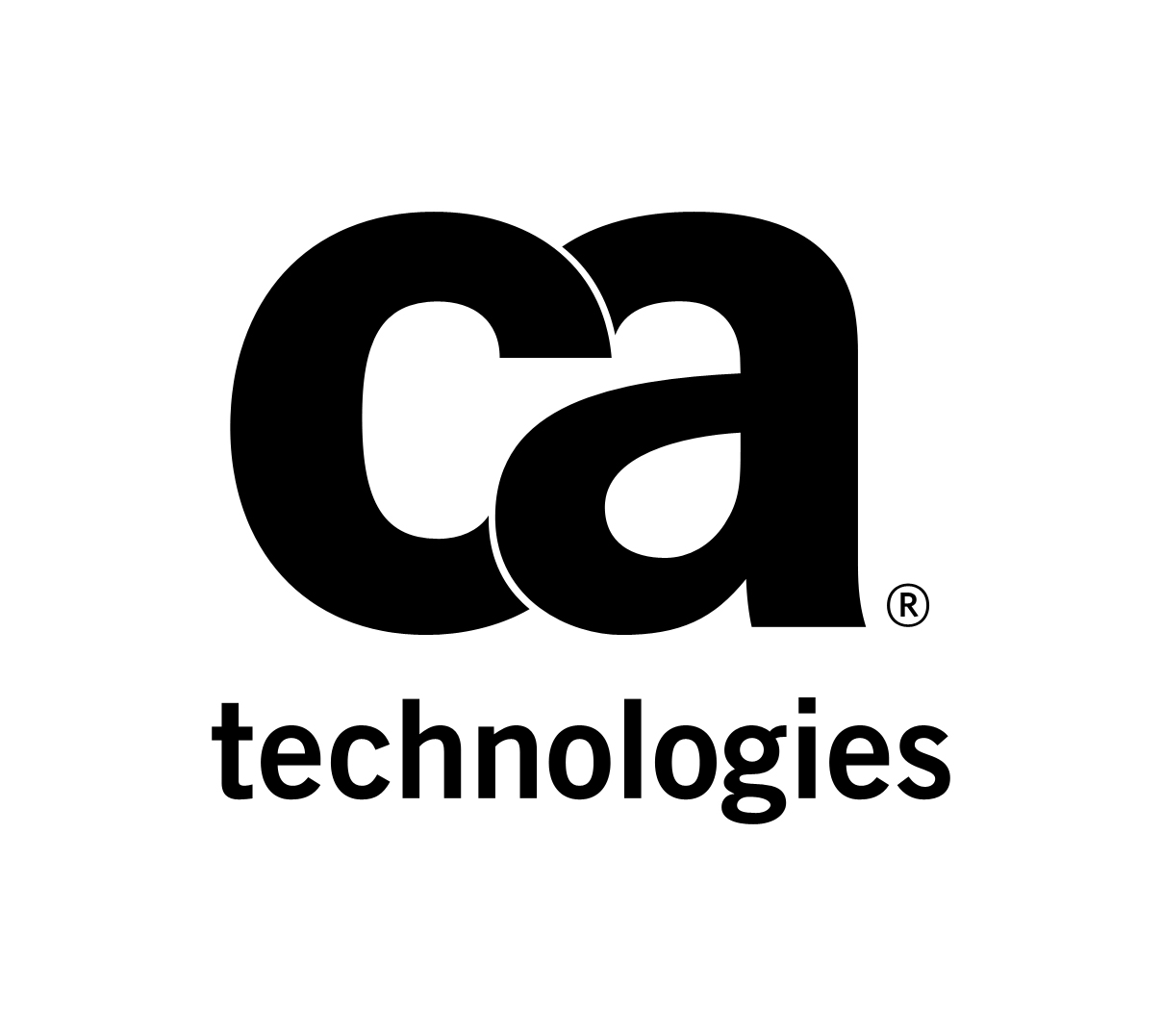 CA Technologies
CA Technologies
CA Technologies (NASDAQ: CA) provides IT management solutions that help customers manage and secure complex IT environments to support agile business services. Organizations leverage CA Technologies software and SaaS solutions to accelerate innovation, transform infrastructure and secure data and identities, from the data center to the cloud. Learn more about CA Technologies at ca.com.
About CA Together: CA Technologies is a global corporation with a local commitment. The company works to improve the quality of life in communities where its employees live and work worldwide and is fully committed to advancing social, environmental and economic sustainability. CA Together, the company's Corporate Social Responsibility program, is driven by the core philanthropic focus of improving the lives of underserved children and communities around the world. CA Technologies does this by supporting organizations, programs and initiatives that enrich the lives and well-being of others with a primary focus on Science, Technology, Engineering and Math (STEM) education. CA Together activities encompass employee volunteerism and matching gifts; in-kind donations of CA Technologies products and services; and wide-ranging partnerships and philanthropic support to community organizations worldwide.
More from CA Technologies