Published 03-28-00
Submitted by CA Technologies
Computer Associates International, Inc. (CA) today announced that it has been presented with the 2000 Dale Carnegie Training Leadership Award in recognition of CA's deep-seated commitment to the development of its employees.

"CA was honored with this award because it has continuously demonstrated superior leadership in human resources development," said Dan Handley, Dale Carnegie & Associates, Inc., senior vice president. "Based on its progressive management philosophy, CA has been selected as this year's award winner. CA has clearly prepared its employees to compete in a fast paced changing environment through finely tuned communication, leadership and skills for dealing with change."
CA encouraged personnel to take part in Dale Carnegie's Corporate Solutions Training that was specifically customized to address CA's corporate leadership goals. The training focused on business planning, effective delegating as well as motivation techniques. CA employees greatly benefited from Dale Carnegie's creative approach to professional training.
The training concentrated on building visions for success and defined methods that break through everyday barriers to achieve goals. The instructors of Dale Carnegie & Associates communicated the importance of managing individual dynamics in difficult situations and how to deal with stress in an ever-changing work environment. The training pinpointed practices that can create "win-win" relationships with both internal and external clients and discussed the key elements to successful communication.
"We found the Dale Carnegie Corporate Solutions Training to be extremely valuable to CA employees by increasing their communication, leadership and management skills," said Deborah Coughlin, CA, senior vice president, human resources. "Participants found the training to be a valuable and a motivating experience, that often led to promotions."
An integral part of the program's success was the cooperative effort between CA and Dale Carnegie & Associates to make the training sessions as convenient as possible. Dale Carnegie & Associates adapted to the needs of CA employees by setting up a training center within CA Headquarters and scheduling classes to meet the needs of CA employees.
In addition, Dale Carnegie & Associates offered to extend the program nationwide by sending instructors to CA branches across the county. CA's Princeton and Fort Lee, New Jersey locations were the first branches outside of New York to take advantage of the educational opportunity and they reported terrific results. CA further enhanced the training by providing free dinners and 100% tuition reimbursement to those employees who volunteered to participate in the corporate training.
"The flexibility of Dale Carnegie & Associates and the full support of CA gave our employees the chance to gain insight into career development without compromising their busy schedules," said Jim Tedesco, CA, divisional vice president, sales. "In today's competitive business world, the development of our personnel is critical to our success and these worthwhile courses provided a basis for their career growth."
The award was recently presented to CA, at its headquarters by Terri Alessi-Miceli, managing director of the Dale Carnegie Center of Excellence.
The Dale Carnegie Training Leadership Award was established to recognize companies that upgrade the personal skills and abilities of their employees through training and development.
Computer Associates International, Inc. (NYSE: CA), the world's leading business software company, delivers the end-to-end infrastructure to enable eBusiness through innovative technology, services and education. CA has 18,000 employees worldwide and had revenue of $6.3 billion for the year ended December 31, 1999. For more information, visit ca.com.
Dale Carnegie & Associates, Inc., which presents eight training programs and customized corporate solutions, is represented in the United States, Canada and 68 other countries worldwide. Over 2,000 people enroll in Dale Carnegie Training every week.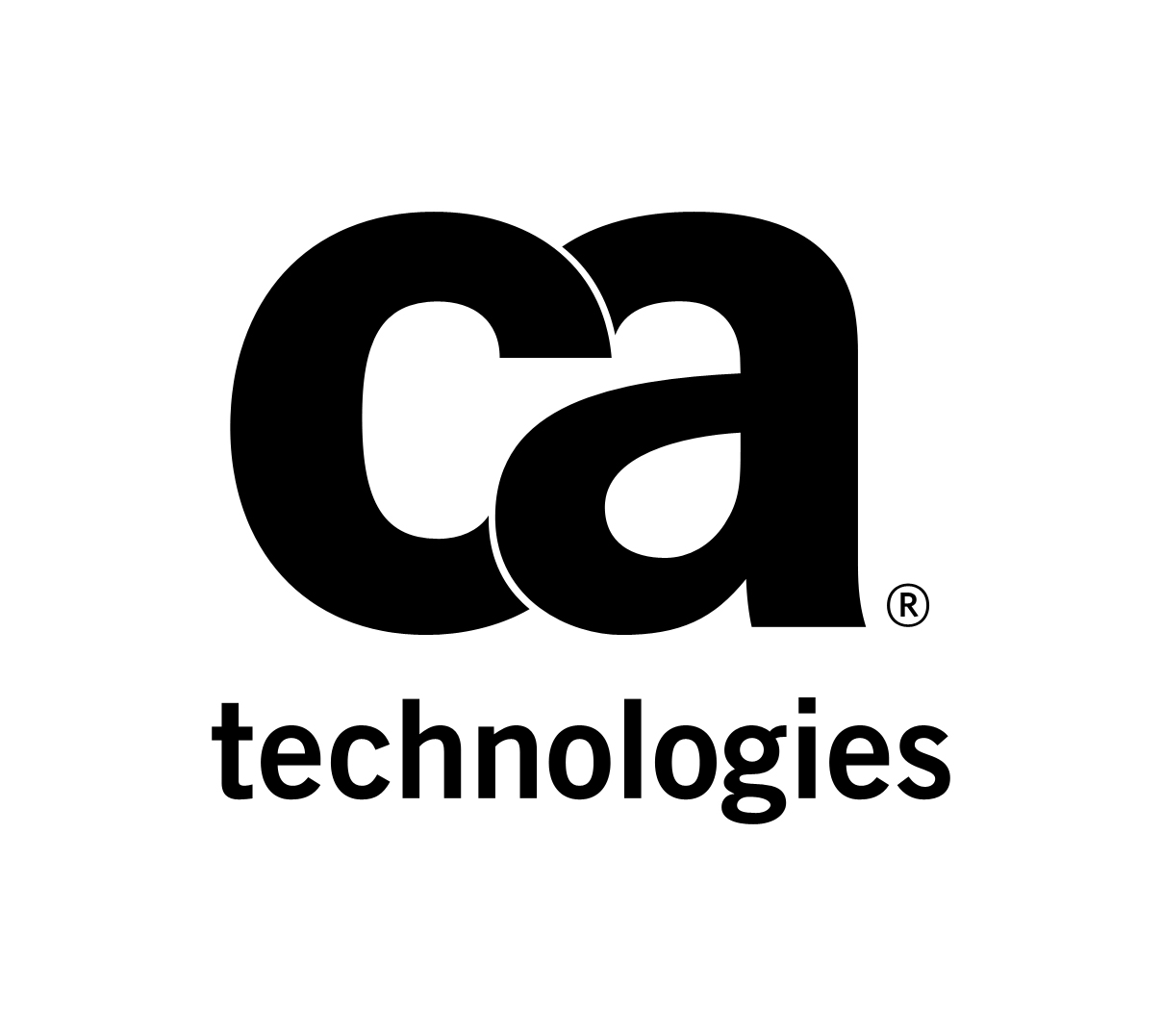 CA Technologies
CA Technologies
CA Technologies (NASDAQ: CA) provides IT management solutions that help customers manage and secure complex IT environments to support agile business services. Organizations leverage CA Technologies software and SaaS solutions to accelerate innovation, transform infrastructure and secure data and identities, from the data center to the cloud. Learn more about CA Technologies at ca.com.
About CA Together: CA Technologies is a global corporation with a local commitment. The company works to improve the quality of life in communities where its employees live and work worldwide and is fully committed to advancing social, environmental and economic sustainability. CA Together, the company's Corporate Social Responsibility program, is driven by the core philanthropic focus of improving the lives of underserved children and communities around the world. CA Technologies does this by supporting organizations, programs and initiatives that enrich the lives and well-being of others with a primary focus on Science, Technology, Engineering and Math (STEM) education. CA Together activities encompass employee volunteerism and matching gifts; in-kind donations of CA Technologies products and services; and wide-ranging partnerships and philanthropic support to community organizations worldwide.
More from CA Technologies