Published 06-15-00
Submitted by CA Technologies
Computer Associates International, Inc., (CA), the world's leading eBusiness solutions provider, today announced that it has been cited as one of the "100 Best Places to Work in IT" in Computerworld's annual survey of leading information technology companies for the sixth consecutive year. This distinction exemplifies CA's progressive work environment that encourages teamwork while recognizing individual contributions.
CA ranked first in Computerworld's "Best Companies to Work in IT for Training" category, and scored highly in work place issues designated by Computerworld as most important to IT staffs, including compensation, mentoring programs and organizational diversity.
"Once again, we're delighted that Computerworld has recognized CA as an ideal place to work for today's top IT professionals," said Gary Quinn, executive vice president for global information and administrative services at CA. "Our employees are highly motivated, and because of this we reward them through competitive benefits and a highly progressive work environment."
CA outranked other leading global organizations such as Avnet Inc., Hewlett-Packard Co., Intel Corp., NCR Corp., and Unisys Corp. in this year's Computerworld study.
To be designated a "Best Place," an organization must display keen business savvy and offer a compelling combination of incentives—including competitive salaries and skill-building opportunities, as well as excellent employee benefits and training programs.
According to the editors of Computerworld, strategies that contribute to career growth and success at the companies that made this year's "Best Place to Work in IT" list are "consensus-building management styles, commitment to professional training and flexible working arrangements."
This year's survey revealed that companies are allocating more training dollars to retain IT staffs. CA is expanding its own software training classes for both staff and clients by adding a state-of-the-art 45,000-square-foot training center at its world headquarters.
CA offers a wide range of benefits, which include elder care insurance, financial assistance for adoption, on-site child development and fitness centers, free breakfasts, free dinner for employees who work late at company headquarters, and a generous 401K profit sharing/retirement plan with company-funded discretionary contributions.
In 1999, CA expanded its award-winning Montessori-based child development center at its corporate headquarters, making it one of the largest in the Northeast. CA has also opened additional centers in the United States and overseas, including centers in England and Australia, accommodating infants and children up to six years old.
CA supports a wide range of organizations dedicated to children's welfare, including the National Center for Missing and Exploited Children (http://www.missingkids.com) and The Smile Train (http://www.smiletrain.org). In addition, CA matches 200 percent of employee charitable contributions. Through its extensive intramural sports program, the company hosts volleyball, tennis and softball tournaments, where employees raise money for charity.
CA employees are involved in a wide range of charitable programs and activities, including http://www.habitat.org and http://www.wish.org. The company also offers an extremely generous Matching Charitable Gifts Program, through which CA matches 200 percent of each employee donation to a diverse variety of charitable organizations.
The Computerworld survey offers a comprehensive look at the employment practices, programs and statistics of IT departments at Fortune 1000 companies and major IT consulting firms. The findings are based on input from more than 1,000 CIOs, IT vice presidents, directors and managers.
Computer Associates International, Inc. (NYSE: CA), the world's leading business software company, delivers the end-to-end infrastructure to enable eBusiness through innovative technology, services and education. For more information, visit www.ca.com.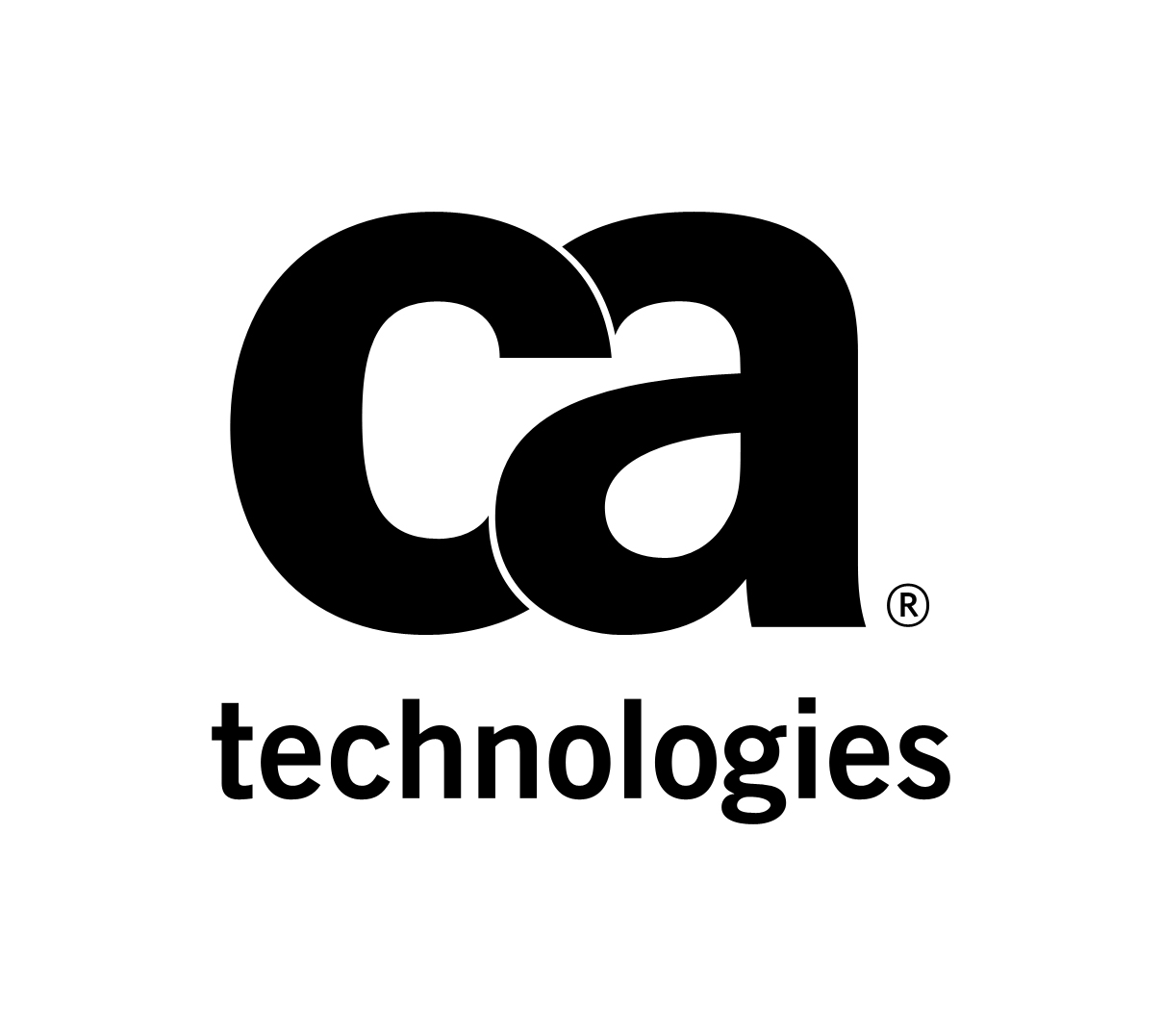 CA Technologies
CA Technologies
CA Technologies (NASDAQ: CA) provides IT management solutions that help customers manage and secure complex IT environments to support agile business services. Organizations leverage CA Technologies software and SaaS solutions to accelerate innovation, transform infrastructure and secure data and identities, from the data center to the cloud. Learn more about CA Technologies at ca.com.
About CA Together: CA Technologies is a global corporation with a local commitment. The company works to improve the quality of life in communities where its employees live and work worldwide and is fully committed to advancing social, environmental and economic sustainability. CA Together, the company's Corporate Social Responsibility program, is driven by the core philanthropic focus of improving the lives of underserved children and communities around the world. CA Technologies does this by supporting organizations, programs and initiatives that enrich the lives and well-being of others with a primary focus on Science, Technology, Engineering and Math (STEM) education. CA Together activities encompass employee volunteerism and matching gifts; in-kind donations of CA Technologies products and services; and wide-ranging partnerships and philanthropic support to community organizations worldwide.
More from CA Technologies