Published 06-28-07
Submitted by Dell Inc.
ROUND ROCK, Texas--(BUSINESS WIRE)--June 28, 2007--Dell today announced an agreement with Emerson Network Power and its Liebert power and cooling business to help customers dramatically lower their datacenter power and cooling requirements while increasing performance and implementing long-term energy-efficient IT strategies.
The Dell-Liebert Energy Smart Solution combines Dell's innovative PowerEdge(TM) Energy Smart servers with Liebert XD supplemental cooling technology and Liebert DSroom cooling systems to deliver up to 80 percent in systems performance increase and up to 42 percent reduction in facility power required compared to prior generations of Dell servers.(1) This offering will empower customers to help simplify their IT environments, achieve greater power efficiency and reclaim more data center space.
"CIO's and facilities managers are consistently faced with the challenge of increasing computing capacity to meet growing business needs while concurrently minimizing energy costs," said Rick Becker, vice president of solutions, Dell Product Group. "By reducing both operational costs and the carbon footprint for our customers, Dell is simplifying the way businesses can take advantage of energy efficient programs and technologies without compromising IT performance."
Dell is designing new Energy Smart Services to complement Dell-Liebert Energy Smart Solutions. These services will help customers identify power and cooling inefficiencies, assess datacenter infrastructure and systems capacities, develop recommendations for improvements to optimize computing capacity, reclaim data center space and reduce energy usage. This holistic, simplified approach to designing and optimizing standards-based IT infrastructures will enable customers to take advantage of proven, end-to-end solutions for today's most pressing datacenter energy issues while planning for future business growth.
Dell-Liebert Energy Smart Solutions are available immediately worldwide. For more information on Dell Energy Smart Solutions, visit http://www.dell.com/energy.
About Dell
Dell Inc. (NASDAQ: DELL) listens to customers and delivers innovative technology and services they trust and value. Uniquely enabled by its direct business model, Dell is a leading global systems and services company and No. 34 on the Fortune 500. For more information, visit www.dell.com, or to communicate directly with Dell via a variety of online channels, go to www.dell.com/conversations. To get Dell news direct, visit www.dell.com/RSS.
(1) Source: "Performance and Energy Advantages of Dell Energy Smart Servers and Liebert Cooling Systems," a Dell white paper, June 2007.
Copyright Business Wire 2007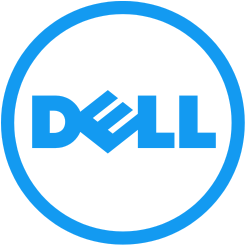 Dell Inc.