Published 12-10-07
Submitted by DuPont
BALI, Indonesia, Dec. 10 /PRNewswire-FirstCall/ -- Innovations will be essential to increasing the energy efficiency of buildings and transportation to reduce global greenhouse gas emissions, DuPont Greater China President Doug Muzyka told participants at the Bali Global Business Day at the United Nations Framework Convention on Climate Change here today.
"In the growing world economy, energy demand remains high and will continue to increase, particularly in countries with rapidly developing economies. At the same time, as a global community, we know that critical environmental challenges such as climate change must be addressed," Muzyka said. "DuPont is focused on delivering low-carbon solutions to the marketplace in order to help our value chains improve their energy efficiency and reduce greenhouse gas emissions."
Jointly organized by World Business Council for Sustainable Development and the International Chamber of Commerce, the Bali Global Business Day brought together nearly 300 decision makers from companies, governments, inter-governmental and non-governmental organizations.
Muzyka participated in the panel discussion, "Solutions and Opportunities in Energy Efficiency," which discussed how energy efficiency and demand-side management can contribute to a low-carbon framework.
"From 1990 to 2003, DuPont reduced the greenhouse gas emissions from our operations by 72 percent. During the same period, our global energy use actually declined 6 percent while our business grew by 40 percent -- translating to over $3 billion in avoided energy costs," Muzyka said.
"With the launch of our 2015 Sustainability Goals over a year ago, we expanded our commitments to go beyond our own footprint reduction to include market-facing goals for R&D investment and revenues from sustainable products and services," he added. "For example, we know that buildings can account for approximately 40 percent of the greenhouse gas emissions in developed countries. Innovations such as DuPont(TM) Energain(R) and metalized Tyvek(R) can help reduce a building's emissions by reducing energy use up to 30 percent."
Muzyka noted that DuPont is committed to delivering alternative energy solutions and advanced biofuels to the global marketplace. "We already offer alternative energy solutions such as the enabling technologies for photovoltaics and fuel cells," he said. "Our Pioneer-Hi Bred seed business continues to expand biofuels production per acre, resulting in more fuel without increasing the production land used. Further, we are about to bring to market advanced, next-generation biofuels including cellulosic ethanol, which will provide a lower carbon footprint for the transportation fuels sector, and biobutanol, which will increase energy efficiency because of the improved mileage it provides compared to existing biofuels."
DuPont -- one of the first companies to publicly establish environmental goals 18 years ago -- has broadened its sustainability commitments beyond internal footprint reduction to include market-driven targets for both revenue and research and development investment. The goals are tied directly to business growth, specifically to the development of safer and environmentally improved new products for key global markets.
DuPont (NYSE: DD) is a science-based products and services company. Founded in 1802, DuPont puts science to work by creating sustainable solutions essential to a better, safer, healthier life for people everywhere. Operating in more than 70 countries, DuPont offers a wide range of innovative products and services for markets including agriculture and food; building and construction; communications; and transportation.
The DuPont Oval Logo, DuPont(TM), The miracles of science(TM), Energain(R) and Tyvek(R) are registered trademarks or trademarks of DuPont or its affiliates.
For additional information on DuPont sustainability efforts and commitments, please visit www.sustainability.dupont.com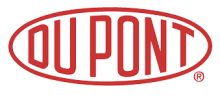 DuPont
DuPont
DuPont (NYSE: DD) has been bringing world-class science and engineering to the global marketplace in the form of innovative products, materials, and services since 1802. The company believes that by collaborating with customers, governments, NGOs, and thought leaders, we can help find solutions to such global challenges as providing enough healthy food for people everywhere, decreasing dependence on fossil fuels, and protecting life and the environment. For additional information about DuPont and its commitment to inclusive innovation, please visit www.dupont.com.
More from DuPont