Published 02-21-03
Submitted by DuPont
DENVER, CO - DuPont Central Research and Development Vice President Dr. Uma Chowdhry delivered highlights on emerging technology examples at the February 2003 AAAS Meeting topical lecture, "Sustainability and Integrated Science for the 21st Century," at the American Association for the Advancement of Science (AAAS) annual meeting and science innovation exposition at the Colorado Convention Center.
"Historically, the chemical industry has grown in response to worldwide demand for products that lead to an improved standard of living," Chowdhry said. "This industry growth has been achieved through increased use of fossil fuel and other depletable natural resources, often with consequent adverse effects on the environment. But that is changing.
"As we enter our third century at DuPont, we are transforming ourselves to grow sustainably to increase societal and shareholder value while decreasing our environmental footprint," Chowdhry noted. "By integrating emerging technologies - like biotechnology and nanotechnology - with our strengths in chemistry and materials science, we will rely on technical innovations to develop new products and processes that use renewable resources, consume less energy, and produce less waste. We call it 'Sustainability through Integrated Science.'"
DuPont is pursuing its third major transformation in its 200-year history. Throughout the 19th century, the company was known for explosives. In the 20th century, DuPont became a diversified chemical company. Today, DuPont is a science company focusing on synergies among its strengths in chemistry and materials science and emerging technologies such as nanotechnology and biotechnology.
Since the early 1990s, DuPont has been recognized as a leader in corporate environmentalism, earning a number of awards including the World Environment Center's Gold Medal. DuPont has consistently earned high marks on social responsibility and environmental progress in surveys such as Fortune Magazine's "Most Admired Companies" and the Financial Times PriceWaterhouseCoopers "World's Most Respected Companies."
As part of its sustainability mission, DuPont has set four goals for 2010, supplementing existing goals:
· To derive 25 percent of revenues from non-depletable resources - up from 14 percent in 2002.
· To reduce global carbon-equivalent greenhouse gas emissions by 65 percent, using 1990 as a base year. The company has already surpassed this goal with a 68 percent reduction.
· To hold energy use flat using 1990 as a base year.
· To source 10 percent of the company's global energy use in the year 2010 from renewable resources.
As part of its sustainability mission, DuPont last month became a founding member of the Chicago Climate Exchange, a voluntary cap-and-trade program for reducing and trading greenhouse gas emissions. Members of the Chicago Climate Exchange have made a commitment to reduce their emissions of greenhouse gases by 4 percent below the average of their 1998-2001 baseline by 2006.
Chowdhry, 54, has a blend of experience in both technology and business leadership roles. After joining DuPont in 1977, she spent 11 years in research and management roles in Central Research and Development. From 1988 to 1999, Chowdhry held various business and technology leadership positions in the Electronics and Chemical Solutions businesses. She served as director of engineering technologies before being named to her current position in 2002.
Born and raised in Mumbai, India, Chowdhry came to the United States in 1968 with a B.S. in physics from the Indian Institute of Science, Mumbai University. She earned her M.S. from the California University of Technology in 1970. Chowdhry was awarded her Ph.D. in materials science from the Massachusetts Institute of Technology (MIT) in 1976. For work ranging from catalysts to superconductors, Chowdhry was elected to the National Academy of Engineering in 1996. She also has served on the advisory boards of engineering schools at MIT, University of Pennsylvania, Princeton University, and the University of Delaware.
In addition to Chowdhry's lecture at the AAAS meeting, DuPont scientist Dr. Scott Nichols unveiled some of the latest findings at DuPont in his Feb. 14 AAAS presentation, "Engineering Microbes for the Production of 1,3-Propanediol - Creating DuPontÔ Sorona® Polymer of the Future from Corn." DuPont scientists have recently developed an innovative bio-based method that uses corn - instead of conventional petroleum-based processes - to produce the latest polymer platform for use in clothing, carpets and automobile interiors.
DuPont is a science company. Founded in 1802, DuPont puts science to work by solving problems and creating solutions that make people's lives better, safer and easier. Operating in more than 70 countries, the company offers a wide range of products and services to markets including agriculture, nutrition, electronics, communications, safety and protection, home and construction, transportation and apparel.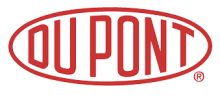 DuPont
DuPont
DuPont (NYSE: DD) has been bringing world-class science and engineering to the global marketplace in the form of innovative products, materials, and services since 1802. The company believes that by collaborating with customers, governments, NGOs, and thought leaders, we can help find solutions to such global challenges as providing enough healthy food for people everywhere, decreasing dependence on fossil fuels, and protecting life and the environment. For additional information about DuPont and its commitment to inclusive innovation, please visit www.dupont.com.
More from DuPont