Published 05-02-01
Submitted by DuPont
DuPont has successfully manufactured a critical ingredient for its newest polymer, Sorona, using a fermentation process based on corn sugar, a renewable resource. Before this development, the substance could only be produced from petrochemicals.
Scientists produced the chemical, PDO, also known as 1,3 propanediol, at a pilot plant located at Tate & Lyle's facility in Decatur, Illinois. Tate & Lyle, a major corn-based products company with expertise in fermentation processes, is one of two DuPont development partners in the effort. The other is Genencor International , which is developing the biocatalyst for the process.
PDO is a key ingredient in the manufacture of DuPont Sorona 3GT polymer, which can be spun into apparel-grade textile fibers. Fabrics made with Sorona fiber are soft, exhibit excellent stretch and recovery characteristics, can be dyed readily and feature the easy care attributes of polyester.
"We are extremely pleased with this development because it offers solid proof that biotechnology can and will deliver far-reaching, transformative benefits in a wide variety of areas," said Ellen Kullman , DuPont group vice president and general manager of DuPont Bio-Based Materials. "Sorona is the newest polymer platform from DuPont and the first in what we believe will be a family of bio-based products with exciting consumer and industrial applications."
DuPont recently started up a new continuous polymerization plant in Kinston, North Carolina, for the manufacture of Sorona polymer. The PDO used in that process is made from petrochemical feedstocks. But the facility has the capability to switch to corn-based PDO once process economics and market demand justify the change. Combining biology with our traditional strengths in chemisty, engineering and physics is part of the DuPont integrated science strategy for achieving sustainable growth.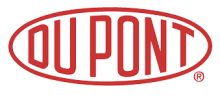 DuPont
DuPont
DuPont (NYSE: DD) has been bringing world-class science and engineering to the global marketplace in the form of innovative products, materials, and services since 1802. The company believes that by collaborating with customers, governments, NGOs, and thought leaders, we can help find solutions to such global challenges as providing enough healthy food for people everywhere, decreasing dependence on fossil fuels, and protecting life and the environment. For additional information about DuPont and its commitment to inclusive innovation, please visit www.dupont.com.
More from DuPont