Published 03-14-01
Submitted by DuPont
DuPont Iberica was ranked the most ethical and socially responsible company in Spain in a recent survey published by Cinco Dias, one of the country's leading economic daily newspapers. We also were ranked No. 1 for providing a quality workplace for employees.
In addition, DuPont earned the top spot in the newspaper's overall ranking of the companies in the chemical industry, beating out companies such as Zeltia and Bayer.
The survey is based on the responses of 6,000 top managers at more than 1,000 companies who rated corporations in six categories. In addition to workplace quality and ethics/social responsibility, those categories include financial results, quality of products and services, global dimension and research and development. The survey is conducted by the Universidad Complutense de Madrid and a Spanish consulting company.
Providing a respectful workplace for employees, as well as being a good corporate citizen, are important aspects of the DuPont core values.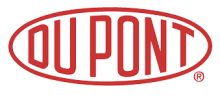 DuPont
DuPont
DuPont (NYSE: DD) has been bringing world-class science and engineering to the global marketplace in the form of innovative products, materials, and services since 1802. The company believes that by collaborating with customers, governments, NGOs, and thought leaders, we can help find solutions to such global challenges as providing enough healthy food for people everywhere, decreasing dependence on fossil fuels, and protecting life and the environment. For additional information about DuPont and its commitment to inclusive innovation, please visit www.dupont.com.
More from DuPont