Published 05-11-07
Submitted by Eaton Corporation
CLEVELAND--(BUSINESS WIRE)--May 11, 2007--Diversified industrial manufacturer Eaton Corporation (NYSE:ETN) today announced it was named one of the World's Most Ethical Companies by Ethisphere Magazine, a national publication dedicated to "illuminating the correlation between ethics and profit."
Companies such as Eaton, Alcoa, United Parcel Service (UPS), Kellogg's and John Deere were recognized for their strong leadership in ethics and compliance, advancement of industry discourse on social and ethical issues, and positive engagement in the communities in which they operate.
"Ethics is about doing business right and we are honored to be recognized for our standards and practices," said Alexander M. Cutler, Eaton chairman and chief executive officer. "Eaton is steadfast in our commitment and conviction to achieving superior results while doing business right. Our values-based enterprise is the foundation of our strong performance. We believe that great people have great values and are attracted to companies that live those same values."
The editors analyzed several thousand organizations over a six-month period and chose fewer than 100 companies. "This was a rigorous process that identified a select group of companies that were unequalled in their industries for their commitment to ethical leadership and corporate social responsibility," said Alex Brigham, executive editor of Ethisphere Magazine. "These organizations go beyond making statements about doing business ethically; they translate those words into action."
Judges reviewed companies' codes of ethics, litigation and regulatory infraction histories; evaluated investment in innovation and sustainable business practices; looked at companies' activities to improve corporate citizenship; studied nominations from senior executives, industry peers, suppliers and customers; and worked with consumer action groups for feedback and ratings.
Ethisphere Magazine offers insight on creating sustainable competitive advantage through ethical business practices and corporate citizenship. Its circulation of 65,000 includes board members, CEOs, general counsels, chief ethics and compliance officers and institutional investors around the world.
The Ethisphere Council was created in 2006 by Corpedia, a leader in risk assessment and eLearning for ethics and compliance; the Practising Law Institute, a non-profit organization committed to enhancing the professionalism of attorneys and others; and LexisNexis, a leading provider of comprehensive information and business solutions. Formed with support from such leading corporations as Deutsche Telekom, Time Warner, Dresser Industries, Avaya and Kraft, the council is dedicated to the research, creation and sharing of best practices in ethics, compliance, and corporate governance among its member companies. It also focuses on the development and advancement of its members through increased efficiency, innovation, tools, mentoring, advice and unique career opportunities. Information on membership can be found at www.ethisphere.com.
Eaton Corporation is a diversified industrial manufacturer with 2006 sales of $12.4 billion. Eaton is a global leader in electrical systems and components for power quality, distribution and control; fluid power systems and services for industrial, mobile and aircraft equipment; intelligent truck drivetrain systems for safety and fuel economy; and automotive engine air management systems, powertrain solutions and specialty controls for performance, fuel economy and safety. Eaton has 61,000 employees and sells products to customers in more than 125 countries. For more information, visit www.eaton.com.

Copyright Business Wire 2007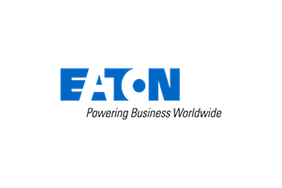 Eaton Corporation
Eaton Corporation
Eaton is an intelligent power management company dedicated to improving the quality of life and protecting the environment for people everywhere. We are guided by our commitment to do business right, to operate sustainably and to help our customers manage power ─ today and well into the future. By capitalizing on the global growth trends of electrification and digitalization, we're accelerating the planet's transition to renewable energy, helping to solve the world's most urgent power management challenges, and doing what's best for our stakeholders and all of society.
Founded in 1911, Eaton has been listed on the NYSE for nearly a century. We reported revenues of $19.6 billion in 2021 and serve customers in more than 170 countries. For more information, visit www.eaton.com. Follow us on Twitter and LinkedIn.
More from Eaton Corporation