Published 01-13-03
Submitted by Entergy Corporation
New Orleans, LA - Entergy Corporation today praised the federal government's recent decision to distribute the funds budgeted last year for the Low-Income Home Energy Assistance Program, but warned that more funding is necessary to meet the needs of the poor.
The company strongly supports a larger LIHEAP budget for 2003, under consideration in the new 108th Congress, which began its work this week, and has launched lobbying and grassroots efforts to stave off potential cuts and increase the program's budget. Under the law, the administration distributes LIHEAP funds to the states on a quarterly basis and can withhold available monies or increase distributions through the use of ''emergency'' funding discretion if it believes circumstances warrant the move. Currently, LIHEAP is budgeted at $1.7 billion, but a coalition of organizations is bracing against future cuts, which had been widely discussed on Capitol Hill. Additionally, the coalition is seeking a minimum increase to $2.0 billion.
''We agree with the federal government's decision not to reduce the LIHEAP funding from last year's level of $1.7 billion. But our leaders must understand that the current level of funding reaches only 20 percent of the people who are impoverished and qualify for the program's aid,'' said Wayne Leonard, Entergy's chief executive officer. ''Because the economy is still in recovery, winter is just beginning, and natural gas prices are rapidly rising, the poor face dire times ahead if more help isn't given. The mid-south states that Entergy serves live under a higher percentage of poverty than the national average, and our customers will suffer disproportionately. Entergy joins the almost three out of four Americans who believe LIHEAP funding should be expanded to achieve levels closer to the program's original assistance and intent.''
Surveys Show Opposition to Cuts, Support for LIHEAP
Recent proposals to cut LIHEAP funding have been circulating throughout the Capital and, if passed, more than 500,000 low-income elderly and disabled persons, and families with children across this nation would have lost access to assistance. Many people are concerned that calls for cuts to LIHEAP will resurface, especially if the U.S. goes to war with Iraq.
The company is working to educate national leaders about public support for programs like LIHEAP. A recent survey funded by Entergy and the Coalition for Home Energy Assistance showed that 72 percent of Americans support expanded funding for LIHEAP. A vast majority (87 percent) of Americans believe that LIHEAP programs should continue as long as severe weather (such as a winter storm or a heat wave) poses a threat to elderly and poor people. In addition, 72 percent of Americans believe LIHEAP should not be reduced in order to increase defense spending.
''Lawmakers should stand shoulder to shoulder with the people who work every day in the trenches to help the poor and who support funding of LIHEAP at a minimum of $2.0 billion,'' said Leonard. ''The war on terrorism is being funded and fought with the near universal belief that innocent and defenseless victims must be protected at any cost. But, we cannot achieve true victory in the war on terrorism if paying the bills means sacrificing a minimum standard of living for those same Americans least able to help themselves. Children make up over 40 percent of the nation's poor. And we cannot allow the terrorists to achieve indirectly through domestic program cuts what they cannot achieve directly through firearms and combat. This nation is too rich and powerful to think in either/or terms. We can win the war on terrorism and the war on poverty.''
Entergy works on the national, state, and local level to promote increased assistance for the poor. The company is joining numerous low-income advocacy agencies, utilities and individuals in this effort. Entergy has launched a major lobbying effort with its Congressional representatives and a grassroots effort to at least maintain and if possible increase LIHEAP funding in the 2003 federal budget. For more information about Entergy's low-income initiative visit the Entergy Web site at www.entergy.com.
''Securing adequate funding for LIHEAP can only be achieved through teamwork between charitable organizations, utilities, the states and the tribes,'' said George Coling, executive director of the National Fuel Funds Network, an organization dedicated to creating voluntary programs that help low-income elderly and disabled people and families pay their energy bills. ''We are pleased to work alongside companies like Entergy in this endeavor.''
Across Entergy's four-state utility system, almost one-quarter of all households have incomes that fall below the poverty level. Low-income elderly and families in the South suffer disproportionately in the heat of summer, and it is critical that increased LIHEAP funding be available for those who need cooling assistance.
Entergy supports activists, businesses and low-income advocates in Washington, D.C. today who are fighting for increased funding, protesting potential cuts and urging President Bush to release $300 million in emergency LIHEAP funds to assist the needy during this winter. From Baton Rouge, James Wayne, executive director of Capital Area Legal Services, is attending the Washington, D.C. legislative action day. In New Orleans, Total Community Action will send a petition, post cards and letters to members of Congress from people supporting increased funding.
Entergy Corporation, with annual revenues of more than $10 billion, is a major global energy company engaged in power production, distribution operations, and related diversified services, with more than 15,000 employees. Entergy owns, manages, or invests in power plants generating more than 30,000 megawatts of electricity domestically and internationally, and delivers electricity to about 2.6 million customers in portions of Arkansas, Louisiana, Mississippi, and Texas. Through Entergy-Koch, L.P., it is also a leading provider of wholesale energy marketing and trading services.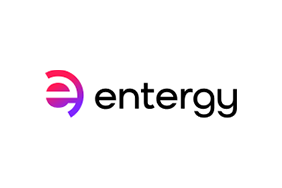 Entergy Corporation
Entergy Corporation
Entergy, a Fortune 500 company headquartered in New Orleans, powers life for 3 million customers across Arkansas, Louisiana, Mississippi and Texas. Entergy is creating a cleaner, more resilient energy future for everyone with our diverse power generation portfolio, including increasingly carbon-free energy sources. With roots in the Gulf South region for more than a century, Entergy is a recognized leader in corporate citizenship, delivering more than $100 million in economic benefits to local communities through philanthropy and advocacy efforts annually over the last several years. Our approximately 12,500 employees are dedicated to powering life today and for future generations. Learn more at entergy.com and follow @Entergy on social media. #WePowerLife
Corporate Social Responsibility at Entergy
For more than 100 years, Entergy has powered life in our communities through strategic philanthropy, volunteerism and advocacy. Entergy's corporate social responsibility initiatives help create and sustain thriving communities, position the company for sustainable growth and are aligned with the United Nations Sustainable Development Goals. Our top CSR priorities are education/workforce development, poverty solutions/social services and environmental programs. Entergy annually contributes $16-$18 million in shareholder-funded grants to approximately 2,000 nonprofit organizations in the communities where we operate. In addition, our employees volunteer more than 100,000 hours in those communities' values at more than $3 million.
More from Entergy Corporation