Published 11-06-02
Submitted by Entergy Corporation
NEW ORLEANS, Louisiana. - Entergy Corporation and more than 200 advocates for the poor and elderly in the region are preparing to meet for the Low-Income Customer Assistance Summit this week.
Executives from the utility and the advocates - including members of the Salvation Army, Red Cross, Total Community Action, Inc. and Council on Aging - will travel to Beaumont, Texas to work on issues and programs that impact the poor in Entergy's service area. The 2002 Summit is the fourth such meeting sponsored by Entergy and serves as a forum for national and regional low-income experts and advocates to identify options and programs for helping the poor.
Previous summits have led to changes in the way the company collects payment from its customers and to Entergy's commitment of millions of dollars for low-income programs.
Entergy committed $5 million to low-income programs in 2001.
"Eliminating poverty in this country is a war, not a battle. A war we cannot win overnight nor without everyone's commitment. Like in any war, eliminating the causes such as poor educational opportunities and the lack of health care is not enough. We must also care for the wounded - the existing poor - while we work to solve the root causes so another generation does not fall into the bottomless pit of poverty that we have allowed to exist for too long," said Wayne Leonard, Entergy's chief executive officer. "This summit is one of the many steps we are taking at Entergy to help mobilize those already committed to the fight and to raise the conscience of others to join the fight."
Across Entergy's four-state utility system, almost one-quarter of all households have incomes that fall below the poverty level. Entergy hosts the summit as a part of the company's commitment to building better communities and enhancing customer satisfaction and customer service.
In 1999, Entergy became the first U.S. utility to bring together a diverse group of national, regional, and local institutions from a multi-state area to address the needs of our system's low-income population. Two years ago in Jackson, Mississippi, Entergy unveiled the Entergy Charitable Foundation, a new non-profit dedicated primarily to assisting other charitable institutions that focus on low-income initiatives, education and literacy programs throughout the company's service territory. In 2001, Entergy contributed $2.9 million in 266 grants to
228 organizations. In 2002, Entergy contributed $3.4 million to 322 low-income organizations.
Entergy works on the national level to fight for the poor. Mr. Leonard was honored for his efforts by the National Fuel Funds Network earlier this year and recently wrote for a national periodical detailing the need to help people living in poverty. To read that article entitled The Most Important Customer, visit the company's web site at www.entergy.com.

Entergy Corporation, with annual revenues of more than $10 billion, is a major global energy company engaged in power production, distribution operations, and related diversified services, with more than 15,000 employees. Entergy owns, manages, or invests in power plants generating more than 30,000 megawatts of electricity domestically and internationally, and delivers electricity to about 2.6 million customers in portions of Arkansas, Louisiana, Mississippi, and Texas. Through Entergy-Koch, L.P., it is also a leading provider of wholesale energy marketing and trading services.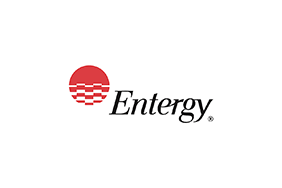 Entergy Corporation
Entergy Corporation
Entergy Corporation is an integrated energy company engaged primarily in electric power production and retail distribution operations. Entergy delivers electricity to 2.9 million utility customers in Arkansas, Louisiana, Mississippi and Texas.
More from Entergy Corporation