Published 12-16-03
Submitted by Ford Motor Company
Dearborn, MI - In July, Ford Motor Company released its Corporate Citizenship report, Connecting with Society: Our Principles, Progress and Performance. Now, as the year comes to a close, Ford would like to connect with you.

"Reporting is a valuable opportunity for us to assess our performance and identify areas for improvement," noted Rob Frederick, Manager of Corporate Responsibility at Ford Motor Company. "We are looking for the opinions of people who have read our report to understand how it is being used and how we're doing. Feedback is an essential part of our reporting process."

Prepared in accordance with the 2002 Global Reporting Initiative (GRI) Guidelines, Ford's report itself can found by clicking here. Once you've had a chance to review the Report, please take a few minutes to provide your feedback by clicking here.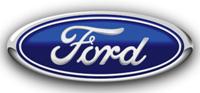 Ford Motor Company
Ford Motor Company
Ford Motor Company, a global automotive industry leader based in Dearborn, Mich., manufactures or distributes automobiles across six continents. With about 159,000 employees and about 70 plants worldwide, the company's automotive brands include Ford, Lincoln and Mercury, production of which has been announced by the company to be ending in the fourth quarter of 2010. The company provides financial services through Ford Motor Credit Company. For more information regarding Ford's products, please visit www.ford.com.
More from Ford Motor Company