Published 04-24-02
Submitted by Ford Motor Company
CHENNAI, India - David Friedman, MD and President of Ford India and Vinay Piparsania, VP - External Affairs handed over the company's first corporate assessment report titled "Moving Forward" to Selvi Jayalalithaa, the Chief Minister of Tamil Nadu.
The Corporate Assessment Report is a candid examination of the challenges faced by the company. It offers a comprehensive assessment of Ford India's performance on a wide range of social, economic & business issues. It highlights opportunities for action on the important issues of customer satisfaction, local community participation, employee satisfaction and environmental protection. It also reflects Ford India's successes, areas of concern and opportunities for measurable improvement.
Handing over the Report to the Chief minister, Mr. Friedman said, " We are committed to operating in a socially responsible manner. We are transparent about our successes as well as areas for further development and will continue to make efforts to fulfill the expectations of the society in which we operate. This report measures our performance and gives us the direction for future actions."
The Report is a unique attempt by a corporation to assess the impact of its activities and to report it frankly. Ford Motor Company issued its first Global Corporate Citizenship Report in the year 2000 and established new ethical standards for corporate reporting on social and environmental activities. Ford India's Corporate Assessment Report follows the same principles. It is the first country-specific assessment by a Ford affiliate.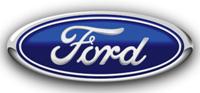 Ford Motor Company
Ford Motor Company
Ford Motor Company, a global automotive industry leader based in Dearborn, Mich., manufactures or distributes automobiles across six continents. With about 159,000 employees and about 70 plants worldwide, the company's automotive brands include Ford, Lincoln and Mercury, production of which has been announced by the company to be ending in the fourth quarter of 2010. The company provides financial services through Ford Motor Credit Company. For more information regarding Ford's products, please visit www.ford.com.
More from Ford Motor Company