Published 10-30-01
Submitted by Ford Motor Company
Holiday goodwill comes early to 10 charities when Ford Motor Company donates 16 of its pre-owned F-700 series medium duty van trucks, which will help these organizations meet all of their transportation needs. The truck donation ceremony will take place today at 10 a.m. at Ford World Headquarters.
Ford executives will turn over the keys to these 25-foot delivery vans to charities such as Disabled American Veterans (DAV) and Focus:HOPE, who provide, among other things, food, clothing, shelter and medical supplies to the disadvantaged communities in America. Organizations like the DAV also provide professional assistance to veterans and their families in obtaining benefits and services provided by the government.
"Ford appreciates the dedication and commitment that the men and women of these organizations demonstrate 365 days a year in the greater Detroit area," said Tom Gorman, Ford Motor Company's Executive Director North American Fleet Lease, and Remarketing Operations. "This donation reflects our continuing support of these organizations and our commitment to serve our community."
Ford 's North American Fleet, Lease and Remarketing Operations (NAFLRO) partnered with Ford Fund to identify which organizations needed these vehicles. After learning of the growing need for these trucks, which many of these organizations could not afford, NFLRO and Ford Fund began a campaign to supplement these charities' existing fleets in order to help them expand their daily operations.
"Ford continues to be committed to building relationships where we do business," said John Rintamaki, Chairman of Ford Motor Company Fund. "I am proud that Ford can provide support to these organizations and their causes."
Ford's North American Fleet, Lease and Remarketing Operations sponsor 63 daily auctions for Ford dealers nationwide, and the Ford Fund annually supports non-profit organizations throughout the United States.
The organizations and the number of trucks they will receive are as follows:
Disabled American Veterans – 5
Focus:HOPE – 2
Habitat for Humanity – 2
Detroit Symphony Orchestra – 1
Detroit Institute of Arts – 1
Michigan Opera Theatre – 1
Goodwill Industries – 1
Mother Waddles – 1
Toledo Museum of Art – 1
Motor City Blight Busters – 1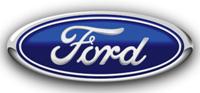 Ford Motor Company
Ford Motor Company
Ford Motor Company, a global automotive industry leader based in Dearborn, Mich., manufactures or distributes automobiles across six continents. With about 159,000 employees and about 70 plants worldwide, the company's automotive brands include Ford, Lincoln and Mercury, production of which has been announced by the company to be ending in the fourth quarter of 2010. The company provides financial services through Ford Motor Credit Company. For more information regarding Ford's products, please visit www.ford.com.
More from Ford Motor Company