Published 04-19-00
Submitted by Ford Motor Company
Ford Motor Company announced today that it is leading a unique national partnership of prominent safety-minded organizations to reverse a tragic transportation reality—most of the nation's 20 million children ages four to eight ride in motor vehicles either unprotected, or use adult safety belts that do not fit them properly. The program is called Boost America!
In announcing the most comprehensive child safety program in automotive history, Ford President and CEO Jac Nasser said, "We have made great progress in protecting infants in car crashes, but now we need to focus on older children between the ages of four to eight. They are too big for a regular child safety seat and too small for adult safety belts. Because most ride without the benefit of any protection, we are losing more than 500 children a year and thousands more are injured seriously."
"The child safety gap must and will be closed, and we are going to jump start the process by putting a million booster seats into family cars in the first year of the campaign," Nasser said.
Joining Ford at a news conference was child safety advocate Autumn Alexander Skeen of Yakima, Washington, who will be helping Ford with the Boost America! campaign. Skeen is credited with getting Washington to become the first state to require children to ride in booster seats. Signed into law last month and effective July 2002, "Anton's Law" is named after Skeen's son who was killed when he was ejected in a crash. He was using an adult safety belt.
"Anton's memory is with us today as a national symbol and rallying point for our need to do more to protect children in crashes," said Nasser. "We applaud Autumn Alexander Skeen's successful efforts and hope that other states will work to close the 'forgotten child' gap in their own laws."
U.S. Secretary of Transportation Rodney Slater commended Ford's effort to address an important safety need. "We are pleased to partner with Ford and others to ensure that proper seat belt use, including booster seat use, becomes the norm rather than the exception," Secretary Slater said. "Traffic crashes are the leading cause of death and injury to our children, and safety is President Clinton's, Vice President Gore's and the Department's highest transportation priority."
"We pledged to the Secretary that this will be a unique, 'leave no stone unturned effort' to fundamentally change the way older children ride in motor vehicles. It will combine traditional public communications strategies with targeted educational efforts to reach children in school and their parents at home."
"These are preventable tragedies and urgent action is needed. Ford is committing $15 million in the first 12 months alone to begin what will be an innovative, multi-year commitment to make sure parents transition their children from traditional safety seats to booster seats and then, at the right time, to adult lap and shoulder belts.
The Boost America! campaign will be a partnership with the U.S. Department of Transportation's National Highway Traffic Safety Administration (NHTSA) and leading highway safety, law enforcement, medical and child advocacy organizations. Among the participating organizations are: AAA; American Trauma Society; Emergency Nurses CARE; International Association of Chiefs of Police, Highway Safety Committee; National Association of Governors' Highway Safety Representatives; National Association of Police Organizations; National Association of School Resource Officers; and the National Fire Protection Association.
In addition, The Hertz Corporation will be involved in Boost America! by providing information about booster seats and encouraging their use at its extensive car rental locations across the country.
Nasser explained that a key component is a significant financial commitment to provide free booster seats for families that cannot afford to buy one. Ford expects to work with the government to give 500,000 seats to families in need during the first year of the campaign. In addition, a voucher system will be developed for Ford customers. Vehicles such as the Ford Windstar and Taurus will help lead the way, but the voucher program will include the Jaguar, Mazda, Mercury and Lincoln brands as well. Volvo will also participate in Boost America! Ford expects to provide an additional 500,000 seats through the voucher program.
Ford has asked its leading designer, J. Mays, to work with its safety partners, government and child seat manufacturers to develop a new booster seat that provides the most protection for the most kids. "There are a number of technical issues which need to be addressed and I have asked our design and safety teams to provide their expertise, "said Nasser. Because Ford believes that it is critical for children to think positively about booster seat use, it will task its automotive designers and stylists to work with child seat manufacturers to come up with an exciting new booster seat design. "We know that part of the challenge is to make it "cool" to ride in a booster seat," Nasser said. "We are going to work to have a seat that has the look and graphics that will appeal to youngsters."
There also will be a creative school curriculum developed by educational professionals to excite youngsters. It will be sent to all 154,000 elementary schools and day care centers in the country. Included will be materials to encourage parental involvement and a video to make learning about booster seats fun for children.
Entertainment figures have been engaged to appeal directly to youngsters. The popular cartoon character Blue from the Nickelodeon program "Blues Clues," will be part of the campaign and will help speak directly to pre-school children.
"The challenge is to educate and change the attitudes of adults and children alike. Parents and caregivers will be reminded that allowing a child to ride unrestrained, or with belts that don't fit, puts them at grave risk for serious injury or death in a crash. Special emphasis will be placed on convincing children that riding on a booster seat is a 'cool,' grown-up thing to do," Nasser said.
Statistics from the U.S. Department of Transportation's National Highway Traffic Safety Administration (NHTSA) underscore the problem: While injuries and fatalities involving infants and toddlers are down because of aggressive education efforts by the government, auto manufacturers and others, injuries and fatalities among children age four to eight have not declined.
According to NHTSA, a child under 80 pounds is almost always too small for an adult seat belt. In addition, children tend to squirm, play, and fall asleep while riding in cars, exacerbating belt fit problems. The lap belt can ride up over the stomach and the shoulder belt can cross the neck. In a crash, such a bad belt fit can cause critical or even fatal injuries. As the name suggests, booster seats raise the child in the seat, filling the size gap so the seat belts fit properly.
Booster seats are simple to use, can be moved easily to different vehicles, and have the added benefit of "boosting" the child up in the seat to make it easier to see out the window.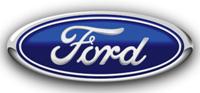 Ford Motor Company
Ford Motor Company
Ford Motor Company, a global automotive industry leader based in Dearborn, Mich., manufactures or distributes automobiles across six continents. With about 159,000 employees and about 70 plants worldwide, the company's automotive brands include Ford, Lincoln and Mercury, production of which has been announced by the company to be ending in the fourth quarter of 2010. The company provides financial services through Ford Motor Credit Company. For more information regarding Ford's products, please visit www.ford.com.
More from Ford Motor Company