Published 01-30-02
Submitted by General Motors
BOSTON -- The first outside assessment of General Motors Corporation's environmental performance concludes that the automaker has made significant improvements since 1994 in reducing its factory emissions, publishing annual reports on its progress, and engaging non-corporate stakeholders in its environmental performance, but that despite the improvement of individual vehicles, it has not improved the overall fuel economy of its fleet.

CERES Performance Review of General Motors Corporation is an assessment of how the auto giant has lived up to an environmental pledge it made in 1994 by endorsing the "CERES Principles", a ten-point code of corporate environmental conduct. The Boston-based CERES is a coalition of investor groups, representing over $300 billion in invested capital, and major U.S. environmental organizations, aligning financial and environmental interests. The report marks seven years of partnership between the company and the activists, and was conducted as an independent review with the cooperation of GM. GM was the first Fortune 50 manufacturing company to endorse the CERES Principles, and had already developed its own guidelines for corporate environmental responsibility, the GM Environmental Principles, endorsed by its board of directors in 1991. Both the GM Environmental and CERES Principles describe goals for protecting human health, natural resources, and the global environment. CERES Principles endorsers are also required to disclose information on environmental impact and progress in an annual report made available to the public, and are subject to performance reviews.
According to the review, GM made significant improvements in cleaning up and reducing factory emissions, conserving resources, and eliminating waste, and has led the way on corporate disclosure and stakeholder engagement. Since 1994, the company has published seven annual reports, expanding its geographic reach globally and its coverage by addressing supply chain issues. When CERES developed the Global Reporting Initiative (GRI) to standardize and encourage corporate environmental and social reporting around the world, GM was an early and vocal partner, urging other multinational corporations to publish reports up to the GRI standard.
The review of GM product improvements was more mixed, and contained the strongest point of contention between the company and activists. It notes that the company has increased the recycled content used in its vehicles, increased the recyclability of its vehicles, and has increased vehicle fuel economy model by model. The report also concludes, however, that through increased production of large trucks and SUVs to meet consumer demand, the average fuel economy rating of GM's overall car and truck fleet has remained flat.
"GM has shown, historically, its commitment to the environment," says Elizabeth Lowery, GM vice president for environment and energy. "We've improved our fuel efficiency model by model while still responding to market demands for larger utility vehicles.
"Furthermore, our research and development engineering team is engaged in a key competitive race to reinvent the automobile and provide the technology needed for true sustainable mobility ," Lowery explained. "Our AUTOnomy fuel cell concept vehicle provides a vision of the potential of the coming hydrogen economy in a way that respects the environment and creates the path to non-petroleum and renewable energy sources without constraining economic growth. It is just a matter of time before we're able to bring those products to market while continuing to satisfy our customers."
GM's partnership with CERES and its willingness to participate in the review reflect its long-term commitment to improvement, she added.
"GM and CERES endorsed each other's environmental principles knowing it would lead to these kinds of tough discussions over the years," Lowery explained. "Never before had GM taken such a risk by opening itself up to scrutiny and review by an outside stakeholder group, and I think that reflects the depth of our commitment to analyze and reduce our environmental impact."

CERES coalition members praised GM's January 7 announcement of the fuel cell prototype vehicle and challenged the company to work to bring the car to market, and to increase fuel economy of vehicles in the meantime.
"The development of technology that is both cutting edge and has great potential for the environment is a welcome sign to our investors," says CERES board member Ariane Van Buren, of the Interfaith Center on Corporate Responsibility, a New York City-based coalition of investors. "But there is significant risk in continuing to contribute to long-term issues like pollution, oil dependence, and climate change. We want to see GM apply the same 'can-do' spirit to increasing the fuel economy of the many cars they're putting on the road now."
The report is presented as the closure of the first phase of the GM-CERES relationship, according to Robert Massie, Executive Director of CERES. "The GM Review provides both sides an opportunity to set new and even higher goals. It has offered CERES and GM a significant opportunity to assess the strengths and weaknesses of our unique relationship. We commend GM for its willingness to partake in this historic review, and we challenge the company to accelerate its environmental leadership in the automotive industry and the world."
CERES coalition members include the AFL-CIO, Bullitt Foundation, California Resources Agency, Calvert Group, Co-Op America, Friends of the Earth, Interfaith Center on Corporate Responsibility, National Wildlife Federation, Natural Resources Defense Council, New York City Comptroller's Office, Sierra Club, Trillium Asset Management, Union of Concerned Scientists, and World Wildlife Fund.
In addition to General Motors, CERES' nearly 60 endorsing companies include American Airlines, Aveda, Bank of America, Ben and Jerry's Homemade, Consolidated Edison, Ford Motor Company, Nike, and Sunoco.
General Motors (NYSE: GM), the world's largest vehicle manufacturer, designs, builds and markets cars and trucks worldwide. In 2001, GM earned $1.5 billion on sales of $177.3 billion, excluding special items. It employs about 362,000 people globally. GM cars and trucks are sold under the following brands: Chevrolet, Pontiac, Buick, Oldsmobile, Cadillac, GMC, Saturn, Hummer, Saab, Opel, Vauxhall and Holden. GM's major subsidiaries are Hughes Electronics Corp., GM Locomotive Group and Allison Transmission Division. GM also operates one of the world's largest and most successful financial services companies, GMAC, which offers automotive, mortgage and business financing and insurance services to customers worldwide. GM's OnStar is the industry leader in vehicle communications and information services. More information on General Motors environmental performance can be found at www.gmability.com.
The Performance Review is available at both www.ceres.org and www.gmability.com.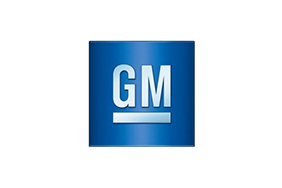 General Motors
General Motors
General Motors Corp. (NYSE: GM), the world's largest automaker, has been the global industry sales leader for 75 years. Founded in 1908, GM today employs about 327,000 people around the world. With global headquarters in Detroit, GM manufactures its cars and trucks in 33 countries. In 2005, 9.17 million GM cars and trucks were sold globally under the following brands: Buick, Cadillac, Chevrolet, GMC, GM Daewoo, Holden, HUMMER, Opel, Pontiac, Saab, Saturn and Vauxhall.
More from General Motors