Published 08-13-01
Submitted by General Motors
Mexican President Vincente Fox was among the top dignitaries and industry executives gathered today at the GM de Mexico headquarters in Mexico City to celebrate the over $283 million donation of CAD/CAM/CAE equipment to four Mexican universities by General Motors Corp., UGS, Sun Microsystems and EDS.
This corporate alliance initiative, titled Partners for the Advancement of CAD/CAM/CAE Education (PACE), was formed in 1999 to help provide future engineers from key institutions the education and experience desired by each of the partnering corporations.
The $283,604,618 PACE donation was disbursed between four universities: the Instituto Tecnologico Autonomo de Mexico (ITAM), $32,005,014; Universidad Iberoamericana (UIA), $31,780,514; Instituto Tecnologico y de Estudios Superiores de Monterrey - Campus Estado de Mexico (ITESM-Estado de Mexico), $116,646,040; and the Instituto Tecnologico y de Estudios Superiores de Monterrey - Campus Monterrey (ITESM-Monterrey), $103,173,050.
To date, PACE has donated more than $580 million in CAD/CAM/CAE equipment to 11 elite institutions in the United States and Mexico. Students from these institutions benefit from the opportunity to learn and train on the same advanced math-based engineering and design tools that GM engineers used to design the 2002 Chevy Avalanche, TrailBlazer and a host of new concept vehicles. Students learn to design, engineer and validate products in a virtual-world to prepare them to address real-world challenges such as accelerated product development cycles and increased productivity demands.
"The equipment that PACE has donated represents the latest engineering and design technology. At GM de Mexico, we're utilizing this technology everyday to lead corporate engineering initiatives and to explore new ways of delivering excellent products to GM customers worldwide," said Bill Beaumont, engineering director, GM de Mexico. "Because of the opportunity to learn and train on this equipment, students from these institutions will be highly sought after when they graduate. We will certainly be looking to these four universities to expand our engineering expertise here in Mexico."
That's good news for the ITESM system, which with 92,015 students and 30 campuses across Mexico, is the largest university system in Latin America and an institution that has a long history of educating some of Latin America's most highly regarded business and industry leaders.
"We are very pleased that ITESM could participate in the PACE program," said Dr. Rafael Rangel Sostmann, president of the ITESM system. "The generous donation of equipment and licenses for our engineering curriculum will offer our students the opportunity to participate in designing projects with General Motors, which will enhance their career development and give students real-world hands-on experience."
Strategically selected universities are invited to participate in the PACE program based on their ability to meet specific criteria, including:
A long-term relationship with GM as a primary educational partner
A strong product development and manufacturing curriculum
An adequate infrastructure of facilities, maintenance systems and personnel to support the donated hardware and software
A willingness to integrate UGS software into the engineering curriculum PACE creates networks for research, curriculum development, textbook development and other forms of collaboration between GM, UGS, Sun Microsystems, EDS and academia. PACE has made donations to universities in the United States and Mexico including: Michigan Technological University, Michigan State University, University of Missouri-Rolla, Tuskegee University, Kettering University, Instituto Politecnico Nacional and the Instituto Tecnologico y de Estudios Superiores de Monterrey - Campus Toluca (ITESM-Toluca).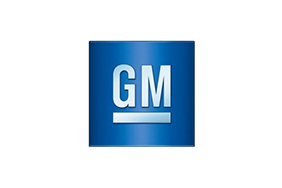 General Motors
General Motors
General Motors Corp. (NYSE: GM), the world's largest automaker, has been the global industry sales leader for 75 years. Founded in 1908, GM today employs about 327,000 people around the world. With global headquarters in Detroit, GM manufactures its cars and trucks in 33 countries. In 2005, 9.17 million GM cars and trucks were sold globally under the following brands: Buick, Cadillac, Chevrolet, GMC, GM Daewoo, Holden, HUMMER, Opel, Pontiac, Saab, Saturn and Vauxhall.
More from General Motors