Published 05-08-01
Submitted by General Motors
General Motors Corp., a global leader and pioneer in corporate disclosure of social and environmental progress, today unveiled an aggressive plan to increase its visibility on its vast array of economic investments, philanthropic activities, environmental achievements and community partnerships.
The initiative is aimed at encouraging public activism at many levels and at providing people with a unique roadmap for creating a sustainable world. The backbone of the effort will be an innovative and interactive web portal called GMability.com.
"This site should serve as an online crossroads to bring people together and provide them with meaningful, useable information about General Motors, its plants, products and people," said Dennis Minano, GM Vice President, Energy and Environment and Chief Environmental Officer. "Most important, it is designed to help us, ultimately, listen to what they have to say. As a company, our goal is to be transparent to our customers and the public, to help us engage in a dialogue about our common future.
"We want to share with the public our ethics and values, our emphasis on workplace diversity, vehicle safety and environmental stewardship, and the ways in which we can make each GM community and the planet as a whole a better place to live," Minano said.
The portal will cover such topics as the Environment, Safety, Philanthropy, Trade, Sustainability, Diversity Initiatives and Public Policy. Future enhancements to the site will allow users to search for personalized GM data, by zip code, enabling them to focus on the company's impact and activities in individual communities around the world. No other corporation provides such detailed information about its global and community partnerships and the impact of its products and plants. In a future phase, the site will further reflect GM's global reach by providing information in English, Spanish, German and French.
The name GMability reflects the site's emphasis on the corporation's core values of accountability, sustainability, sensibility, believability, responsibility, dependability, credibility and capability. Corporate leaders will be featured regularly on GMability, explaining the company's positions on public policy issues, new technology and environmental responsibility, for example. The site's content will be updated and enhanced weekly and will include many interactive features.
GMability.com will allow users to discover unique content in such areas as:
Corporate Citizenship
· Learn the steps GM is taking toward sustainable development, with information about the company's economic, environmental and social performance.
· Review GM's positions on important public policy issues in the environment, safety and trade.
· Contribute on-line to the Global Aid relief effort.
Environment
· Find the U.S. Environmental Protection Agency fuel economy ratings of any North American vehicle, allowing users to compare GM products' performance to their competitors.
· Explore information about GM's ongoing efforts to create more advanced and environmentally sound vehicles.
· Read detailed information about individual GM facilities in their communities, including what products are produced, how many people are employed, plant community outreach activities and environmental data.
Product Safety
· Provide a detailed look at GM's leadership in automotive safety.
· Send a "safety card" communicating safe driving messages.
· Learn about tire safety and tips for safe driving.
· See how GM is helping to keep drivers' attention on the road through its "SenseAble driving" initiative.
· Review the safety and personal security features of GM vehicles.
"General Motors believes its commitment to corporate citizenship delivers shareholder value," Minano said. "But real commitment requires much more than mere words, it requires action - thousands of actions taken each day from the boardroom to the plant floor. This site offers users a window into all we do."
GMability may be accessed at www.gmability.com or through www.gm.com. For more information about GM's environmental progress in the areas of products, plants and partnerships, visit www.gmability.com.
General Motors (NYSE: GM), the world's largest vehicle manufacturer, designs, builds and markets cars and trucks worldwide. In 2000, GM earned $5 billion on sales of $183.3 billion. It employs about 372,000 people globally. GM also operates one of the largest and most successful financial services companies, GMAC, which offers automotive, mortgage and business financing and insurance services to customers worldwide. GM is investing aggressively in digital technology and e-business within its global automotive operations and through such initiatives as e-GM, GM BuyPower, OnStar and its Hughes Electronics Corp. (NYSE: GMH) subsidiary. More information on General Motors can be found at www.gm.com.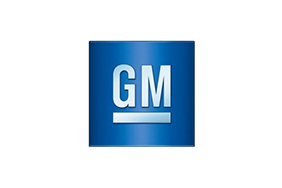 General Motors
General Motors
General Motors Corp. (NYSE: GM), the world's largest automaker, has been the global industry sales leader for 75 years. Founded in 1908, GM today employs about 327,000 people around the world. With global headquarters in Detroit, GM manufactures its cars and trucks in 33 countries. In 2005, 9.17 million GM cars and trucks were sold globally under the following brands: Buick, Cadillac, Chevrolet, GMC, GM Daewoo, Holden, HUMMER, Opel, Pontiac, Saab, Saturn and Vauxhall.
More from General Motors