Published 04-11-07
Submitted by The Hartford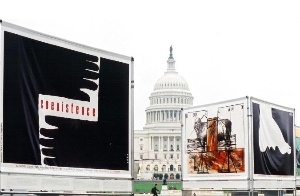 Connecticut Governor M. Jodi Rell and Hartford Mayor Eddie A. Perez to serve as event co-chairs
Public art exhibition focuses on diversity and acceptance among peoples and cultures with 45 billboard-sized images
Hartford visit is the only planned New England stop for COEXISTENCE
MULTIMEDIA AVAILABLE: http://www.businesswire.com/cgi-bin/mmg.cgi?eid=5374959
(BUSINESS WIRE) This spring, the World Headquarters campus of The Hartford Financial Services Group, Inc. (NYSE: HIG) will become the staging ground for an important, thought-provoking outdoor art exhibition as the company today announced its plans to host the renowned COEXISTENCE. Open to the public from May 26 through June 17, 2007, COEXISTENCE is an international traveling show comprised of 45 large-scale works that focus on the universal messages of diversity and acceptance. In addition, the company announced that Connecticut Governor M. Jodi Rell and Hartford Mayor Eddie A. Perez have agreed to serve as honorary committee co-chairs for the event.
"The Hartford is privileged to bring this impressive and inspiring event to the city of Hartford," said Ramani Ayer, The Hartford's chairman and chief executive officer. "For three weeks this spring, the Asylum Hill neighborhood can serve as a center of dialogue and discussion on how we can all coexist to create a better future. We are honored to have our campus play host to the exhibition. COEXISTENCE is about learning to live with our differences and respect our neighbors."
"I am delighted that The Hartford is helping to bring such critical messages as diversity and acceptance to the forefront," said Honorary Committee Co-Chair and Connecticut Governor M. Jodi Rell. "This world-renowned exhibition has been hosted in such prestigious locations as Vienna, Washington, D.C., and Paris, and we are honored that Hartford can join this distinguished list."
"COEXISTENCE will bring the community together in a very positive way," said Honorary Committee Co-Chair and Hartford Mayor Eddie A. Perez. "We are pleased that The Hartford is bringing this exhibition to its campus, further defining its commitment to the Capital City and to the Asylum Hill neighborhood. It is a wonderful opportunity for us to showcase this great city and its wonderful people."
The international traveling public art exhibition was initiated and created by curator Raphie Etgar and the Museum on the Seam in Jerusalem supported by the von Holtzbrinck family of Germany. Since 2001, COEXISTENCE has captured the mindshare of millions of people across the world in such cities as Jerusalem; Berlin; Copenhagen, Denmark; Amsterdam, Netherlands; Sarajevo, Bosnia; Zurich, Switzerland; Tucson, Ariz.; Vienna, Austria; and Sarasota, Fla. In all, the exhibition has traveled to a total of 26 world cities. Immediately prior to visiting Hartford, COEXISTENCE will visit New Brunswick, N.J. After leaving Hartford, it will travel to more cities in the U.S. before moving on to Rio de Janeiro, Brazil; and then on to Europe in 2008 beginning in Porto, Portugal and continuing on to Warsaw, Poland; Budapest, Hungary; Oslo, Norway; Amsterdam, Netherlands; Munich, Germany; and Stuttgart, Germany.
"COEXISTENCE began its journey in Jerusalem in July 2001 and has since been mounted in central and significant locations in cities across the world," said curator Raphie Etgar. "We are pleased that The Hartford will be the first corporation to host this event, and furthermore initiated bringing the visual message of understanding and compassion to the grounds of its world headquarters in Hartford. The initiative and support of The Hartford is a proud example of how this project can reach the people and communities who can benefit from the experience."
COEXISTENCE brings the universal message of diversity and acceptance of the other to the world community. Featuring billboard-sized, striking images created by artists across the globe, COEXISTENCE encourages people to think about the understanding of human relationships, tolerance and respect and initiates valuable dialogue on issues of diversity, such as race, ethnicity, religion and gender. Each 9 foot by 15 foot art work is accompanied by a text panel that quotes leading philosophers, writers and artists, such as John Lennon, Pablo Casals, Martin Luther King and Yitzhak Rabin. The text panels are translated into four languages; English, Spanish, French and German.
The Hartford is planning numerous community events to coincide with COEXISTENCE. More information will be available in the coming months. For more information, contact coexistence.hartford@gmail.com or call 860-547-2239.
"The Hartford has a long-standing commitment to supporting efforts that enhance the quality of life in our communities, whether it is through direct giving, employee volunteerism or education outreach. In a larger than life way, we hope COEXISTENCE will provide a poignant, captivating educational event right here on Asylum Hill. It's just a part of what we try to do each year for our home city and our home state. Connecticut has been the site of our headquarters for nearly 200 years and we are committed to the region's continued success," said Ayer.
Providing more than $7 million in support to nonprofit organizations in 2006, with more than half directed in the Hartford area, The Hartford has a long history of supporting the Asylum Hill neighborhood, the city of Hartford and Connecticut. The company is a major supporter of education, arts and cultural organizations, and community development efforts in the region.
The Hartford, a Fortune 100 company, is one of the nation's largest financial services and insurance companies, with 2006 revenues of $26.5 billion. The Hartford is a leading provider of investment products, life insurance and group benefits; automobile and homeowners products; and business property and casualty insurance. International operations are located in Japan, Brazil and the United Kingdom. The Hartford's Internet address is www.thehartford.com.
HIG-C
Some of the statements in this release should be considered forward-looking statements as defined in the Private Securities Litigation Reform Act of 1995. These include statements about our future results of operations. We caution investors that these forward-looking statements are not guarantees of future performance, and actual results may differ materially. Investors should consider the important risks and uncertainties that may cause actual results to differ. These important risks and uncertainties include, without limitation, those discussed in our Quarterly Reports on Form 10-Q, our 2006 Annual Report on Form 10-K and the other filings we make with the Securities and Exchange Commission. We assume no obligation to update this release, which speaks as of the date issued.
MULTIMEDIA AVAILABLE:
www.businesswire.com/cgi-bin/mmg.cgi?eid=5374959

Copyright Business Wire 2007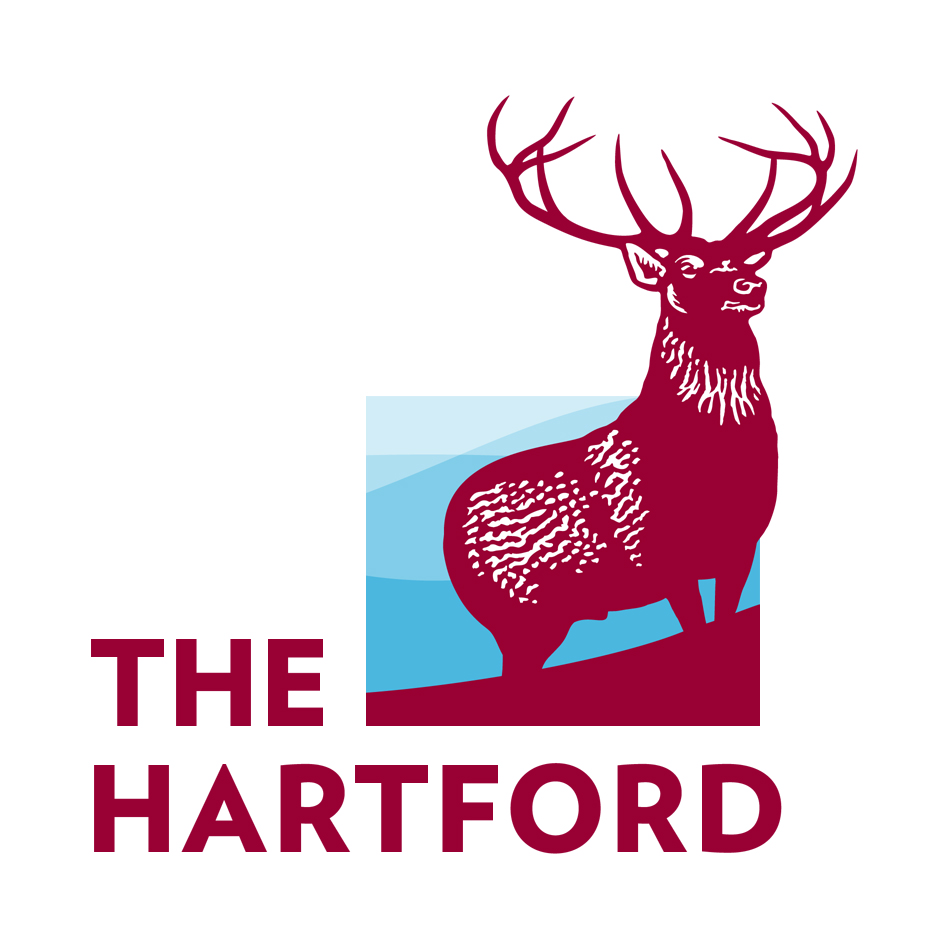 The Hartford
The Hartford
The Hartford (NYSE: HIG) is a leading provider of insurance and wealth management services for millions of consumers and businesses worldwide. The Hartford is consistently recognized for its superior service and as one of the world's most ethical companies. More information on the company and its financial performance is available at www.thehartford.com.
More from The Hartford