Published 07-12-05
Submitted by The Home Depot
ATLANTA - With the physical activity of children on the decline, The Home Depot, the world's largest home improvement retailer, and the national nonprofit organization KaBOOM! today announced an unprecedented community initiative to create and refurbish 1,000 playspaces in 1,000 days throughout North America. Over the next three years, The Home Depot will invest $25 million and nearly 1 million volunteer hours in support of this program, which is expected to benefit 1.5 million parents and children. Communities interested in bringing a new playspace to their area can visit www.kaboom.org for program details.
A new Harris Interactive survey of pediatricians supports the need for an increased number of playspaces for children. Among its findings are the following:
Of the pediatricians surveyed, 99 percent believe there has been an increase in obesity among their patients, and 89 percent believe that unstructured play helps prevent kids from becoming overweight.
Of those surveyed, 75 percent of pediatricians feel there has been a decline in unstructured play and activity among their patients, with 50 percent citing the lack of quality playspaces within walking distance of their homes as a main reason.
Of the doctors surveyed, 88 percent feel having a quality playspace is important to a child's overall development, and 96 percent believe that regular exercise helps a child develop social skills and builds confidence for the future.

"Over the next 1,000 days, the know-how and sweat equity of thousands of The Home Depot associates will help make communities across North America better equipped to improve the lives of children," said Bob Nardelli, chairman, president and CEO of The Home Depot. "Volunteerism is the cornerstone of our commitment to our communities, and having the know-how to get this important job done is a core competency of our talented associates. Our partnership with KaBOOM! will have an incredible impact on our communities."

The Home Depot and KaBOOM! will join forces with community groups across the continent to build playgrounds, create athletic fields, refurbish ice rinks, and lead playground and field improvement blitz projects. In addition, The Home Depot and KaBOOM! will award challenge grants to nonprofit organizations seeking to build and create playgrounds and fields on their own, and will offer volunteer support from its associates to get the job done.

"The Home Depot has been a tremendous ally in supporting and advancing our vision and mission at KaBOOM!," said Darell Hammond, CEO of KaBOOM!. "The completion of 1,000 projects in 1,000 days is a tremendous step toward having a safe place to play within walking distance of every child and addressing the serious need for children to be active."

"It is vital to the development of our children that they get a great start in life --- and play is an incredibly important aspect of that," said Dr. Wendy S. Masi, dean of Nova Southeastern University's Mailman Segal Institute of Childhood Studies. "Play has a very unique power and effect on later health as well as intellectual, social and emotional development. This partnership represents a wonderful example of how communities, nonprofits and corporations can come together to ensure that all children grow up in a safe, healthy, playful environment."

As the world's largest home improvement retailer, The Home Depot embraces its role as a leader in social responsibility and celebrates its long-standing commitment to volunteerism. The Home Depot's associate volunteer program, Team Depot, was formalized in 1992 as a way to support the communities where its associates live and work. Through The Home Depot Foundation, Team Depot and ongoing partnerships with nonprofit groups, The Home Depot donates millions of hours, tools and supplies each year to community service projects.

The Home Depot is a founding partner of KaBOOM!, and the organizations have been working together since 1996 to build more than 275 playgrounds and five playing fields. In addition, the organizations recently partnered with Joe Gibbs Racing to launch Racing to Play, a playground program designed to make a lasting impression on the lives of at-risk children who reside in NASCAR race communities.

About KaBOOM!

KaBOOM! is a national nonprofit organization that envisions a great place to play within walking distance of every child in America. Since 1995, KaBOOM! has used its innovative community-build model to bring together business and community interests to construct more than 800 new playgrounds and skateparks, and renovate 1,300 others nationwide. KaBOOM! also offers a variety of resources, including trainings, challenge grants, publications and a free Online Project Planner™ for communities who wish to plan a new community-build playspace on their own. Headquartered in Washington, D.C., KaBOOM! also has offices in Chicago; Atlanta; and Redwood City, CA. For more information, visit www.kaboom.org.

About The Home Depot

Founded in 1978, The Home Depot is the world's largest home improvement specialty retailer and the second largest retailer in the United States, with fiscal 2004 sales of $73.1 billion. The company employs approximately 325,000 associates and has 1,925 stores in 50 states, the District of Columbia, Puerto Rico, 10 Canadian provinces and Mexico. The company recently announced the creation of a business development operation for retail expansion into China. The Home Depot has been recognized by Fortune as the No. 1 Most Admired Specialty Retailer for 2005. Its stock is traded on the New York Stock Exchange (NYSE:HD) and is included in the Dow Jones industrial average and Standard & Poor's 500 index.

In May 2005, KaBOOM! commissioned Harris Interactive to conduct a nationally representative online survey among pediatricians to understand how they feel about the importance of play in a child's life. The sample was drawn from the Harris Poll Online (HPOL) Physician Specialty Panel. This panel includes nearly 40,000 physicians who have opted into an online research panel. A total of 355 pediatricians were fully qualified and participated in this study. This sample provides an error rate of +/-5.23 percent at the 95 percent confidence level. A full description of the survey methodology is available upon request.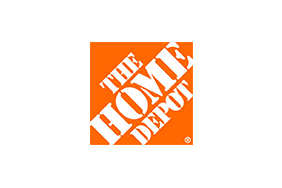 The Home Depot
The Home Depot
About The Home Depot
We are the world's largest home improvement specialty retailer with stores in all 50 states, the District of Columbia, Puerto Rico, U.S. Virgin Islands, 10 Canadian provinces, and Mexico.
More from The Home Depot