Published 01-06-01
Submitted by The Home Depot
In response to the growing energy crisis that's gripping much of the country this winter, The Home Depot today announced a series of voluntary energy cutbacks at 80 stores in eight Northwest states to help conserve valuable energy during the peak cold weather months.

In addition, the company will establish a $75,000 fund to support nonprofit organizations that assist low-income residents with energy related issues and launch "how-to" clinics on energy conservation beginning Jan. 13.
"Conserving energy this winter is critical to minimize the threat of potential power outages, rolling blackouts and other energy shortages that threaten neighborhoods throughout the region," said Tom Taylor, the company's Northwest Division president. "The grants fund will primarily help residents address home weatherization needs, such as patching up a leaky roof, installing double-pane windows or mounting a programmable thermostat," he said.
Effective immediately, The Home Depot will voluntarily implement the conservation measures in its Northwest Division stores located in Washington, Oregon, Colorado, Utah, Nevada, Montana, Idaho and Alaska. The company will use its centralized energy management system, located at corporate offices in Seattle, to institute the energy cutbacks. The conservation measures include:
· Reducing the temperature point that triggers in-store heating systems
· Turning off parking lot lights in most stores one hour after closing
· Shutting off orange-colored Home Depot highway signs and building signage once the store closes
"The Home Depot is happy to institute these operational changes in the Northwest to demonstrate our commitment to the environment and to energy conservation," Taylor said.
In addition, the company will institute similar conservation programs at its divisional Store Support Center in Seattle, which employs 125 people. Taylor said that the company has challenged its associates to conserve energy at their own homes.
The grants fund will help nonprofit organizations that address the energy needs of low-income residents, including Christmas in April (a national Home Deport partner), Community Action Networks and the Opportunity Council's Energy Project. Home Depot associates also will volunteer their time and energy to help install energy efficient products or make other repairs.
Home Depot "how-to" clinics will address a variety of energy conservation issues for homeowners and demonstrate the proper use of energy efficient products available in the store. Please check your neighborhood store for clinic listings and times.
"Our stores carry many products that conserve energy, such as fluorescent light bulbs, weather stripping, caulk, storm windows and insulation," Taylor said. "Our associates also have many tips that can help insulate your home and conserve energy."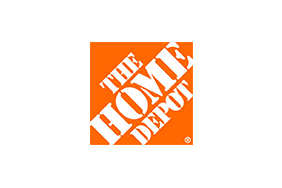 The Home Depot
The Home Depot
About The Home Depot
We are the world's largest home improvement specialty retailer with stores in all 50 states, the District of Columbia, Puerto Rico, U.S. Virgin Islands, 10 Canadian provinces, and Mexico.
More from The Home Depot