Published 06-19-00
Submitted by Intel Corporation
Intel Corporation today announced the launch of a new community program that will help public school teachers buy a home of their own in the nation's most expensive housing market.
Using the $1.25 million Intel Teacher Housing Fund, Santa Clara Unified School District will pay $500 a month towards each eligible teacher's mortgage payment for up to five years and share in each home's appreciation (or depreciation) as an equity investor. At the end of five years, or sooner if the teacher leaves the district, the home owner repays the District and the funds are re-used to help another teacher buy his or her first home.
The goal is to retain talented teachers in Silicon Valley, many of whom are tempted to relocate to other areas of the state and country where housing costs are more reasonable for a teacher's salary.
The money for the Intel Teacher Housing Fund is generated through an innovative financial transaction that begins with Intel's purchase of a $10 million bond from the school district. Intel has agreed to receive below-market interest on the bond, which allows the school district to use the "float" to assist teachers with their mortgage payments. In the five-year term of the bond, Intel will have contributed $1.25 million to the Intel Teacher Housing Fund.
"Quality education begins with bright, experienced teachers," said Steve Nachtsheim, vice president, Intel Capital. "We expect a lot from our school teachers in preparing today's youngsters to be tomorrow's workforce. Intel is committed to quality education and is pleased to be able to help teachers stay in our community and enjoy the benefits of home ownership."
The pilot program, if successful, may be replicated with other school districts in Silicon Valley facing similar difficulties in retaining top-notch teachers.
"We were looking for a way Intel could support education with a program that has tangible benefits, highly leverages the company's investment, and is self-sustaining over the long term," said Nachtsheim. "At the same time, the District wanted to create an incentive to keep teachers but needed to be cautious with public funds. The idea behind the Intel Teacher Housing Fund meets all of these needs."
"We have an attractive package for recruiting new teachers, but once they have two or three years of experience and are ready to 'drop anchor' in the community and buy a house, there is nothing they can afford," said Paul Perth, superintendent of the Santa Clara Unified School District.
How the Program Works
To be eligible for mortgage assistance from the Intel Teacher Housing Fund, teachers must be tenured in the Santa Clara Unified School District and able to qualify for loans on the merit of their personal credit rating. If more qualified teachers apply than can be assisted, a lottery will determine the first year's homebuyers.
If the teacher leaves the district or moves from the home, the District must be immediately reimbursed for the amount invested in mortgage payments, plus or minus any appreciation or depreciation on the value of the home.
Mortgage lenders typically presume that a borrower can afford a mortgage payment equal to about one-third of his or her monthly income. A $500 monthly contribution to the mortgage payment by the District, in effect, allows the teacher to qualify for a home as if his or her salary were $1500 per month higher than it is.
"This means that one of our teachers with a household income of $74,000 per year could qualify for a $338,000 mortgage with the assistance of the Intel Teacher Housing Fund," Perotti said. "Otherwise, the teacher would only be able to qualify for a $267,000 mortgage and there just aren't many properties at this price available any more in Silicon Valley." In May, 229 homes in Santa Clara County sold at prices of $350,000 or less.
With standard annual pay increases, the teacher's salary will have increased enough at the end of five years to be able to afford the mortgage payments without outside assistance, Perotti explained. "This program stabilizes the home purchase price. Otherwise, with the rapid rise of real estate prices in this are, homes become less and less affordable to teachers every day," he said.
"Once again, Intel is leading the way in innovative solutions to our region's most pressing problems," said Carl Guardino, CEO of the Silicon Valley Manufacturing Group. "I hope the Intel Teacher Housing Fund is only 'Version 1.0' and that other companies will also step forward with similar out-of-the-box proposals."
The Intel Teacher Housing Fund is one of several efforts being made by Intel and the Santa Clara Unified School District to offer affordable housing options to local teachers. Intel was one of the first corporations to invest $1 million in the Housing Trust which will help teachers and other moderate-income individuals and families buy homes in the Valley. The District is also building apartments that will be rented at below-market rates to new teachers.
Intel, the world's largest chip maker, is also a leading manufacturer of computer, networking and communications products. Additional information about Intel is available at www.intel.com/pressroom.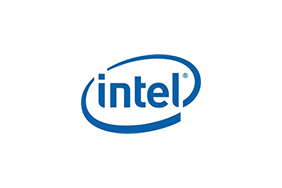 Intel Corporation
Intel Corporation
At Intel, corporate responsibility means doing what is right. Respecting people and the world around us. It's how we do business.
More from Intel Corporation