Published 04-02-09
Submitted by IBM
TOKYO -- (MARKET WIRE) -- 04/02/09 -- Japanese sensor and control
equipment maker OMRON Corporation (TSE: 6645) (PINKSHEETS: OMRNY) and IBM (NYSE: IBM) are working together to provide "smart" solutions that lower energy use, reduce carbon dioxide emissions and increase efficiency in transportation operations.
The solutions will help clients decide which types of shipping and transportation to use and the best travel routes for reducing costs and CO2 emissions in the delivery of packages, parts, supplies and finished goods.
The companies will combine OMRON's sensor capabilities and experience in traffic control, vehicle weight measurement, and transportation distance and loading ratios systems with the advanced mathematic calculation technologies of IBM's Virtual Routing Planner and Modal-Shift Transportation Planner offerings.
The two companies will work together to assist clients in addressing anticipated regulatory restrictions and penalties for CO2 emissions. The collaboration is consistent with IBM's "smarter planet" initiative, which envisions a world where everything is instrumented, interconnected and intelligent. This can provide greater understanding that allows better decision making, leading to increased efficiency, improved performance, lower costs and reduced environmental impact.
IBM and OMRON will provide these solutions initially for Japanese clients, primarily in the manufacturing and transportation industries -- globally, those industries account for more than half of all energy use and corresponding CO2 emissions. The solutions could later be expanded for additional countries and industries.
IBM's Modal-Shift Transportation Planner analyzes timetables of various shipping services, such as ship, air, train and truck, taking delivery date of goods into consideration, to choose the best shipping method for reducing costs and CO2 emissions.
Virtual Routing Planner plans the best routes for trucks to use to minimize CO2 emissions, based on digitalized road map information and accounting for various conditions such as delivery, collection, time frame and vehicle type.
Both IBM solutions use high-performance optimization algorithms developed by IBM's Tokyo Research Laboratory.
Modal-Shift Transportation Planner and Virtual Routing Planner join a growing portfolio of consulting services from IBM to help clients address sustainability issues. Those offerings include: the CSR Assessment and Benchmarking Utility, the Carbon Tradeoff Modeler, Green Sigma(TM), Environmental Product Lifecycle Management, the Supply Chain Network Optimization Workbench (or SNOW), Strategic Carbon Management, and the Public Sector Energy and Environment Diagnostic.
About OMRON
Headquartered in Kyoto, Japan, OMRON Corporation is a global leader in the field of automation. Established in 1933 and headed by President & CEO Hisao Sakuta, OMRON has over 35,000 employees in 38 countries working to provide products and services to customers in a variety of fields, including industrial automation, electronic components, social systems (ticket gate machines, ticket vending machines, and traffic control), and healthcare. For more information, visit OMRON's website at www.omron.com.
About IBM
For more information about IBM's "green" and sustainability consulting solutions go to: www.ibm.com/gbs/sustainability
To learn more about IBM's supply chain consulting services, go to: http://www-935.ibm.com/services/us/gbs/bus/html/bcs_supplychainprocurement.html?re=bcs_home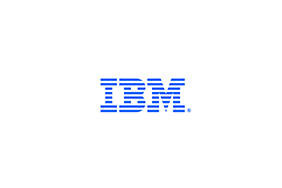 IBM
IBM
Innovation – joining invention and insight to produce important, new value – is at the heart of what we are as a company. And, today, IBM is leading an evolution in corporate citizenship by contributing innovative solutions and strategies that will help transform and empower our global communities.
Our diverse and sustained programs support education, workforce development, arts and culture, and communities in need through targeted grants of technology and project funds. To learn more about our work in the context of IBM's broader corporate responsibility efforts, please visit Innovations in Corporate Responsibility.
More from IBM