Published 03-17-09
Submitted by IBM
TOKYO -- (MARKET WIRE) -- 03/17/09 -- IBM (NYSE: IBM) and researchers from the Chiba Cancer Center Research Institute and Chiba University in Japan are launching a new World Community Grid project to discover a drug treatment for neuroblastoma, the most common cause of death in children with solid tumors. Cancer is a leading cause of death in children.
The cause of neuroblastoma is unknown, but most physicians believe that it is an accidental cell growth that occurs during normal development of the sympathetic ganglia and adrenal glands. It occurs most often the first two years of a child's life, and has a high risk for disease relapse with survival rates less than 40 percent.
The rapid advancement of genetic research at Chiba Cancer Center Research Institute holds great promise for treating neuroblastoma. The new Help Fight Childhood Cancer project uses the idle computational power from volunteers' computers to identify which of the three million potential drug candidates prohibit growth of three proteins believed to be key in the progression of the cancer. This project could help build smarter health systems by delivering better drug treatments that could empower individuals to customize or target their therapies and treatment plans.
"Our promising research will be further advanced by the free computing power we will use from World Community Grid," said Dr. Akira Nakagawara, the principal investigator at the Chiba Cancer Center Research Institute. "It would take us about 100 years using our own computing resources to make progress, but with access to one of the world's largest virtual supercomputers, we estimate to complete this project in 2 years, and begin laboratory trials."
Dr. Nakagawara recently earned the Princess Takamatsu Cancer Research Fund Prize 2008 for his neuroblastoma research. In his work, he discovered that one protein, TrkB, is expressed at high levels in aggressive neuroblastomas, and enhances the tumor cell's growth. World Community Grid will conduct complex chemistry simulations of the drug candidates to see which ones bond to TrkB, ALK and SCxx, so that those can be tested further in the laboratory. All results will be made available to the general scientific community to advance the field of cancer biology and drug discovery.
"We have the potential to find a drug treatment for one of the most common childhood cancers in our lifetime, and it's the volunteers who sign up to allow their computers to be used coupled with innovative grid technology that can make the difference," said Stanley S. Litow, Vice President, IBM, Corporate Citizenship and Corporate Affairs and President of the IBM International Foundation. "World Community Grid has been an innovative resource for researchers who have promising projects yet lack the funding and availability to the world's largest supercomputers."
"Signing up with World Community Grid is an easy and free way to join almost a million devices around the world being used to help researchers join the fight against cancer. We need everyone's help to win the war against pediatric cancer and joining World Community Grid is making a difference," said Melissa Helms, co-founder of the Pediatric Cancer Foundation. "The fact that the results of the research being conducted must be shared may help create a collaborative effort among scientists worldwide."
World Community Grid is the largest public humanitarian grid in existence with more than 430,000 members who represent more than 200 countries and links to more than 1.2 million computers. It has recently provided 250 million results, that's just under 2 results every second. It is the volunteers that help make the difference because as each one shares their computer time, scientists are able to conduct their research faster.

For example,
Nutritious Rice for the World has already returned 12 million transactions and 11,000 years of compute time.


AfricanClimate@Home just completed its data collection and research analysis will now begin.


Help Defeat Cancer proved its more accurate technique for identifying
cancer and received a $2.5 million grant from NIH to further deploy its system.


FightAIDS@Home has identified over 40 potential drug candidates and is proceeding with laboratory work on these.


Discovering Dengue Drugs Together has identified potential antiviral compounds and is continuing with laboratory work on those.
To become of member of World Community Grid and donate unused computer time, individuals register on www.worldcommunitygrid.org and install a free, small, secure software program onto their computers. When computers are idle, data is requested from World Community Grid's server. These computers then perform the computations, and send the results back to the server, prompting it for a new piece of work. A screen saver will tell individuals when their computers are being used.

For more information about IBM, please visit: www.ibm.com

To join World Community Grid, please visit:
www.worldcommunitygrid.org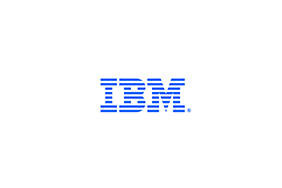 IBM
IBM
Innovation – joining invention and insight to produce important, new value – is at the heart of what we are as a company. And, today, IBM is leading an evolution in corporate citizenship by contributing innovative solutions and strategies that will help transform and empower our global communities.
Our diverse and sustained programs support education, workforce development, arts and culture, and communities in need through targeted grants of technology and project funds. To learn more about our work in the context of IBM's broader corporate responsibility efforts, please visit Innovations in Corporate Responsibility.
More from IBM