Published 02-13-09
Submitted by IBM
ARMONK, NY -- (MARKET WIRE) -- 02/13/09 -- A new IBM (NYSE: IBM) consulting offering can help clients analyze their carbon dioxide emissions and energy usage at any level -- from a single department to a worldwide operation.
IBM's Strategic Carbon Management offering is designed to assist clients in developing strategies to better manage and reduce energy use and CO2 emissions while improving efficiency and lowering costs throughout their operations. By implementing the strategic recommendations, clients could reduce CO2 emissions by as much as 50 percent -- ranging from 15-20 percent for travel to up to 90 percent for datacenters -- with corresponding reductions in cost.
The analysis is designed to cover any part of a client's business or an entire operation -- business travel, transportation systems, datacenters and IT systems, manufacturing and distribution centers, office facilities, retail space, research and development sites, etc. -- anywhere energy is consumed and CO2 is produced.
Top UK construction and regeneration group Morgan Sindall has engaged IBM for this offering to help better address rising energy costs, growing expectations of clients and other stakeholders about "green" performance, and new UK CO2 reduction legislation. The engagement will help Morgan Sindall manage the challenges of collecting and reporting environmental performance information and ensure environmental standards are applied and measured consistently across its various groups and activities to improve its overall sustainability performance.
Using IBM's Component Business Model approach, the offering can assess a client's current CO2 emissions performance, identify gaps and set objectives for improvement, balance drivers such as cost, risk and regulation, shareholder needs and customer demand, and prioritize areas to address. Clients can then employ other IBM consulting offerings using "smart" approaches, technologies and processes that allow them to meter, monitor and regulate their energy use and CO2 emissions on an ongoing basis.
"Companies are being driven to reduce their environmental impact and improve their energy efficiency -- their customers and partners demand it, their financial performance depends on it, and governments increasingly require it," said Eric Riddleberger, IBM's business strategy consulting global leader, who heads up the company's corporate social responsibility consulting efforts. "Piecemeal approaches yield piecemeal results, but setting a comprehensive strategy for emissions and energy management can provide real improvements and business value."

The Strategic Carbon Management offering specifically helps clients:
Determine what they want to achieve through their energy efficiency and environmental efforts; Integrate these energy and environmental strategies into their overall business strategies; Analyze financial costs and benefits for these initiatives.
The Strategic Carbon Management offering uses a number of IBM consulting processes to help companies perform this analysis, including a carbon management diagnostic, carbon footprinting, "green" action planning and business case modeling. It uses measuring and monitoring tools and dashboards to help clients analyze a wide range of issues and opportunities, including carbon trading, regulations and incentives. The Component Business Model approach breaks the company down into logical segments -- finance, operations, purchasing, etc. -- and then provides an analysis as to which ones are the most energy and CO2 emissions intensive.
An IBM global corporate social responsibility survey of more than 250 c-suite executives shows that 68 percent of them already are focusing on CSR activities to create new revenue streams and 54% believe it's giving them a competitive advantage. In addition, 85 percent said they were using CSR initiatives to reduce costs, and a third report that their business partners are requiring them to lower their CO2 emissions.
Strategic Carbon Management joins a growing list of consulting offerings from IBM designed to help clients address CSR issues throughout their operations, including: the Supply Chain Network Optimization Workbench (or SNOW), the Carbon Tradeoff Modeler, the CSR Assessment and Benchmarking Utility, Green Sigma(TM), and Environmental Product Lifecycle Management.
It is designed to complement IBM's CSR Assessment and Benchmarking Utility and Green Sigma(TM) consulting offerings. The CSR Assessment and Benchmarking Utility offering helps clients do a comprehensive assessment of all parameters of CSR -- ranging from environmental policies to labor practices. Strategic Carbon Management is designed to provide a comprehensive analysis and set strategic priorities for CO2 emissions and energy use. Green SigmaTM uses Lean Six Sigma principles to establish key measurements and provide ongoing monitoring, analysis and reporting of performance.

To view a demo from the Strategic Carbon Management offering, go to:
www.ibm.com/press/flash/Aug_23_08_baxtr_HoC_OFFLINE.swf
For more information about IBM's global survey on CSR, go to:
To learn more about IBM's strategy and change offerings, visit:
http://www-935.ibm.com/services/us/gbs/bus/html/bcs_strategyplanning.html?re=gbs_fe_leftnav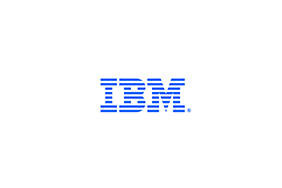 IBM
IBM
Innovation – joining invention and insight to produce important, new value – is at the heart of what we are as a company. And, today, IBM is leading an evolution in corporate citizenship by contributing innovative solutions and strategies that will help transform and empower our global communities.
Our diverse and sustained programs support education, workforce development, arts and culture, and communities in need through targeted grants of technology and project funds. To learn more about our work in the context of IBM's broader corporate responsibility efforts, please visit Innovations in Corporate Responsibility.
More from IBM