Published 02-05-09
Submitted by IBM
ARMONK, NY -- (MARKET WIRE) -- 02/05/09 -- Â IBM (NYSE: IBM) today announced a new technical validation program to help clients easily identify IBM Business Partner offerings that are designed and demonstrated to provide energy and environment benefits.
The new "Ready for IBM Energy & Environment" technical validation -- a first-of-its-kind in the IT industry -- is designed to help IBM Business Partners validate, market and sell solutions bearing a unique mark that assures clients the product or service has been rigorously evaluated and demonstrated to reduce environmental impact based on real-world customer use.
Ready for IBM Energy & Environment is open to any of IBM's nearly 100,000 Business Partners and is targeted to those which develop software, hardware or services solutions that include IBM technology or services and demonstrate customer-documented, measurable sustainability benefits.
IBM's validation process requires products and services to meet stringent criteria that address the reduction or use of resources such as energy, water and paper materials. These requirements, established by the IBM Energy & Environment Review Board, are based on IBM's long history of environmentally responsible practices in its own operations, as well as extensive experience in helping clients around the world address energy, environment, and sustainability issues and opportunities. All submissions will be reviewed by this board and IBM's Corporate Environmental Affairs, which is providing guidance and input to the program.
"We developed this program to help clients cut through the clutter of self-labeled 'green solutions' and identify products and services that offer customer-documented environmental benefits," said Jim Corgel, general manager of IBM independent software vendors and developer relations. "This new program showcases solutions that are already reducing environmental impact in the field and will help our Business Partners better position themselves to meet customers' energy and environment goals."
Business Partners that receive the validation can market their offering as "Ready for IBM Energy & Environment" and participate in IBM-driven marketing opportunities that include on-line marketing campaigns, speaking opportunities, and free events for clients and prospects showcasing their Ready for IBM Energy & Environment solutions at any of the 42 IBM Innovation Centers worldwide.

Validated: Ready for IBM Energy & Environment

APC by Schneider Electric, a global leader in critical power and cooling services, is one of the first Business Partners to receive the Ready for IBM Energy & Environment validation. The company's InfraStruXure(R) data center architecture solutions fully integrate power, cooling and environmental management within a rack-optimized design. InfraStruXure Central works with IBM Tivoli Monitoring software to give decision-makers additional visibility and control of their IT infrastructure's energy consumption to help improve energy efficiency.
Combining APC InfraStruXure architecture with IBM BladeCenter servers through the IBM Scalable Modular Data Center offering, Rhode Island-based Bryant University reduced its electrical energy usage from 603,593 kWh to 480,000 kWh per year, saving over $18,000 annually. Additionally, the university consolidated its data centers from three locations to one, reducing the required cooling capacity from 43 to 25 tons.
"IBM's Ready for Energy & Environment program is a compelling third-party validation of the proven energy reduction benefits provided by our InfraStruXure architecture," said John DiPippo, senior vice president of data center services, solutions and software at APC. "With so much hype around 'green,' it is important for our prospective clients to know they can confidently purchase InfraStruXure with IBM's validation."
IBM Premier Business Partner Red Hat has received the Ready for IBM Energy & Environment validation for its solution of Red Hat Enterprise Linux 5 running on zVM and IBM System z mainframe. BNZ, one of New Zealand's largest financial services providers, selected these technologies for its front-end IT environment to help meet its corporate goal to become carbon neutral by 2010.
Since migrating to this solution, BNZ has reduced its datacenter footprint by 30 percent by consolidating 131 Sun Sparc systems and recorded a 33 percent reduction in heat output and a 38 percent reduction in power usage. In addition to environmental benefits, BNZ plans to receive cost advantages with approximately 20 percent return on its investment expected over the life of the platform.
Additionally, IBM Business Partner KLG Systel Ltd. of India also has received validation for its energy management system connectgaia.com that is built on IBM's open standards-based SOA architecture, including IBM WebSphere Portal and DB2 database software.
This Web-based offering allows power consumers to MEASURE, VISUALIZE, ANALYZE, CONTROL AND SAVE(TM) electricity as events occur throughout their business. The system combines advanced metering, sensors, digital inputs and digital outputs to help clients such as Aggressive Electronics become more energy efficient by matching their cooling load to the IT equipment heat output on a real-time basis, reducing overall energy use. Implementation of the system has helped save the company 12,252 kWh of annual energy usage and receive a return on its investment in only five months.

IBM Energy & Environment

The Ready for IBM Energy & Environment validation offers an opportunity for its Business Partners to join with IBM in providing greater energy efficiency and other environmental benefits for clients. In addition to its Business Partner community, IBM also actively provides resources to developers and works with dozens of higher education institutions around the world to promote next generation applications and the skills necessary to develop energy and environment technology solutions. For example, IBM developerWorks hosts The Green IT Report, an online repository for IT professionals interested in learning about adding energy efficiency into their solutions.
With greater intelligence being infused into the way the world works, IBM is developing new ways to help clients address energy, environment, and sustainability issues and opportunities. IBM's products and services are focused not only on improving the direct energy consumption and associated CO2 emissions of information technology itself, but also applying IT to help solve the world's energy and climate challenges.
Ranging from energy-efficient IT hardware and energy-management software to the Intelligent Utility Network Coalition, water management solutions, "greener" supply chain offerings, solar-energy research, carbon management consulting, smarter transportation systems, and more, IBM's initiatives are responding to achieving global sustainability goals consistent with the company's core value of "innovation that matters."
IBM Business Partners can nominate solutions for the Ready for IBM Energy & Environment validation at
http://ibm.com/isv/tech/validation/energy.

For more information on IBM's ideas and solutions to help build a smarter planet, visit:
http://www.ibm.com/ibm/ideasfromibm/us/smartplanet/20081106/index.shtml.

For more information on IBM's solutions to help clients go "green and
beyond," see http://www.ibm.com/ibm/green/index.shtml.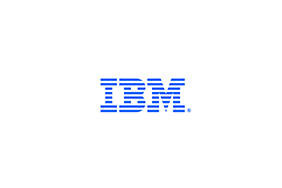 IBM
IBM
Innovation – joining invention and insight to produce important, new value – is at the heart of what we are as a company. And, today, IBM is leading an evolution in corporate citizenship by contributing innovative solutions and strategies that will help transform and empower our global communities.
Our diverse and sustained programs support education, workforce development, arts and culture, and communities in need through targeted grants of technology and project funds. To learn more about our work in the context of IBM's broader corporate responsibility efforts, please visit Innovations in Corporate Responsibility.
More from IBM