Published 01-23-09
Submitted by IBM
ARMONK, NY -- (MARKET WIRE) -- 01/23/09 -- A new IBM (NYSE: IBM) offering can help companies reduce carbon dioxide emissions, fuel usage and costs by providing a detailed analysis of their supply chain logistics and suggesting improvements.

The Supply Chain Network Optimization Workbench -- or SNOW -- uses advanced mathematics to provide a smarter, deeper understanding of overall supply chain logistics. This allows clients to optimize decisions for cost, service levels and lower CO2 emissions.
"Making your operations 'greener' and making them more economical are complementary, not contradictory," said Eric Riddleberger, global leader for IBM's business strategy consulting practice, who heads up the company's corporate social responsibility consulting efforts. "When you improve the overall efficiency of a system you can almost automatically lower cost, waste, and environmental impact."
Using IBM's SNOW consulting offering to provide a detailed analysis of its operations allowed Chinese shipping and logistics giant COSCO to reduce the number of distribution centers it uses from 100 to 40, lowering logistics costs by 23 percent and reducing CO2 emissions by 15 percent. This allowed COSCO to avoid 100,000 tons per year of CO2 emissions, while maintaining service levels for clients and incurring no additional costs.
SNOW was developed by IBM's China Research Laboratory and is built on a service-oriented architecture foundation, using WebSphere and other IBM-brand software products.

The tool is designed to look across five major logistics areas:
Product -- evaluating CO2 emissions impact of materials to aid in identifying alternatives;
Sourcing -- considering impacts of CO2 emissions in selecting
suppliers;
Production -- determining CO2 emissions associated with manufacturing processes;
Warehousing -- considering storage requirements and their attendant environmental impacts;
Transportation and distribution -- analyzing CO2 emissions for
transportation modes, shipment sizes and service levels.
SNOW complements IBM's Carbon Tradeoff Modeler consulting offering. SNOW focuses on helping clients set high-level, strategic objective such as how many distribution centers are needed or whether to do manufacturing in house or through a vendor. Carbon Tradeoff Modeler concentrates on operational details, such which fuels to use, which supply routes are the most efficient, and how to consolidate individual shipments for efficiency.

Companies are coming under tremendous pressure from many constituencies -- shareholders, employees, governments and non-governmental organizations, and most of all customers -- to reduce their environmental impact. At the same time, they are under increasing constraints to reduce costs and improve efficiencies, particularly in the current economic climate.

An IBM global corporate social responsibility survey of more than 250 c-suite executives shows that most understand this trend are responding to it -- 68 percent of them already are focusing on CSR activities to create new revenue streams and 54% believe it's giving them a competitive advantage. In addition, 85 percent said they were using CSR initiatives to reduce costs.

This trend holds despite the current global economic crisis. In a survey released in December by Industry Insights, an IDC company, 47 percent of the respondents said they will buy new applications in support of green and sustainability issues. A Forrester Research survey also released last month showed 52 percent of respondents saying they are creating or implementing a green IT action plan, with reducing energy-related operating expenses to lower costs as the primary motivator.

SNOW joins a growing list of consulting offerings from IBM designed to help clients address CSR issues throughout their operations, including:
Carbon Tradeoff Modeler, which helps evaluate and balance CO2 emissions and energy usage with other key factors throughout a company's supply chain
cost, service and quality.
CSR Assessment and Benchmarking Utility, which are designed to help
clients address all aspects of CSR -- the environment, labor and workplace
safety practices, financial integrity, product safety, etc. -- at a
strategic level.
Green Sigma(TM), which applies Lean Six Sigma strategies to energy and
water usage throughout a company's operations.
Environmental Product Lifecycle Management, which provides a process
that helps clients consider environmental factors when designing products
ranging from cars and heavy equipment to consumer electronics to food and
apparel.
To view a demo of SNOW, go to:
http://www-03.ibm.com/press/flash/2339_Green_SNOW_FINAL.swf

You can access IBM's global CSR survey at www.ibm.com/gbs/csrstudy.
To read IBM's CEO study, go here:
http://www-935.ibm.com/services/us/gbs/bus/html/ceostudy2008.html

For more information about IBM's supply chain consulting offerings,
go to:
www.ibm.com/gbs/supplychain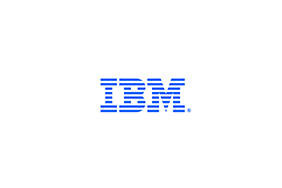 IBM
IBM
Innovation – joining invention and insight to produce important, new value – is at the heart of what we are as a company. And, today, IBM is leading an evolution in corporate citizenship by contributing innovative solutions and strategies that will help transform and empower our global communities.
Our diverse and sustained programs support education, workforce development, arts and culture, and communities in need through targeted grants of technology and project funds. To learn more about our work in the context of IBM's broader corporate responsibility efforts, please visit Innovations in Corporate Responsibility.
More from IBM