Published 04-17-08
Submitted by IBM
WASHINGTON, DC -- (MARKET WIRE) -- 04/17/08 -- IBM (NYSE: IBM), a sponsor of Green Apple Festival and Earth Day Network's free festivals in parks across the country on April 20, 2008, has announced that PowerUp (http://www.powerupthegame.org), created by IBM Research, is the official game of "America's largest Earth Day celebration."
To see the PowerUp video news release please visit:
http://youtube.com/watch?v=z19GxBLofLM
IBM will participate in the events hosted by Earth Day Network and the Green Apple Festival in Washington, D.C., New York, Miami, Chicago, Denver, Dallas, San Francisco and Los Angeles, to help promote a healthy and sustainable planet.
"The Green Apple Festival combines music with a message," says Peter Shapiro, Founder & Executive Producer of Green Apple Festival. "IBM's PowerUp stations at each event provide an interactive way that attendees can gain awareness and get inspired to find potential solutions and future leaders to address the issue of climate change."
The PowerUp game was recently introduced to challenge teenagers to help save a fictitious planet "Helios" from near ecological disaster.
In the virtual world, teens using avatars can compete alone or together in timed missions to rebuild solar panels, wind turbines and dams using basic engineering principals. As they ride over rugged mountains in buggies or search through junk yards to rebuild power sources, they make choices that will help them understand energy efficiency, climate change, and conservation.
"Climate change is a threat that must be addressed by every corporation and, in fact, every individual," said Nick Donofrio, Executive Vice President of Innovation and Technology, IBM. "We are pleased that PowerUp is the official game and hope that it helps encourage future leaders to consider the impact of their energy choices. IBM will continue its leadership in environmental stewardship as we develop new technologies, processes and services that enable us, as well as our clients, to be more energy efficient."
IBM will have booths and computer stations set up at all locations and Nick Donofrio, Executive Vice President of Innovation and Technology, IBM, will speak in Washington, D.C.
IBM recognizes that the time has come for an integrated, smart systems approach to solving energy and environmental issues. It has a longstanding commitment to environmental stewardship that goes back to
its first corporate environmental policy established in 1971. Some
of the company's other efforts include:
-- Great Rivers Partnership: a collaboration with The Nature Conservancy to bring IBM expertise and solutions to help manage the world's fresh water resources. The team will develop a comprehensive system that enables decision and policy makers to visualize land and water use trade-off scenarios before long-term decisions are made.

-- Energy Efficiency: energy conservation actions from 1990 through 2006 that conserved 4.5 billion kWhrs of electricity and avoided approximately 3 million metric tons of CO2 emissions. By pioneering employee telecommuting and work-at-home programs, the company has also conserved approximately 8 million gallons of fuel in the U.S. alone in 2006.

-- Project Big Green: a $1 billion investment to dramatically increase the efficiency of IBM products.

-- Intelligent Transportation Systems: including the real time monitoring and forecasting of congestion to reduce carbon emissions and improve transit user experience. A congestion pricing solution for Stockholm shows a 25% reduction in peak hour traffic congestion, and 15% reduced carbon emissions.

-- Big Green Innovations: applying the company's advanced expertise and technologies to emerging environmental opportunities, such as advanced water modeling, water filtration via nanotechnology and efficient solar power systems.

-- Product End-of-Life Management Program: that has resulted in less an 1 percent of product waste going to landfills by recycling, reselling or refurbishing equipment.
Earth Day is a day to bring attention to important issues affecting our planet and new ways or ideas to conserve energy; however, every day people and corporations should be more mindful of their impact, especially for future generations.
"This is a great game because you can access it for free. All of your students can get involved, and you can build so many different lessons around this game whether it be social studies, science or engineering," said Michael Sinclair, science teacher at Yorktown High School in New York.
The PowerUp game is available for free, online at any time. It also includes classroom lesson plans that can be adopted by educators to teach kids about energy transformation topics and an interactive module where kids can learn about 3D technologies to build virtual worlds. The game is part of IBM's TryScience initiative and was launched as part of Engineer's Week 2008.
For more information about IBM, please visit: http://www.ibm.com.
For more information about IBM's energy and environment initiatives, please visit http://www.ibm.com/green.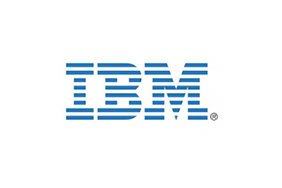 IBM
IBM
Innovation – joining invention and insight to produce important, new value – is at the heart of what we are as a company. And, today, IBM is leading an evolution in corporate citizenship by contributing innovative solutions and strategies that will help transform and empower our global communities.
Our diverse and sustained programs support education, workforce development, arts and culture, and communities in need through targeted grants of technology and project funds. To learn more about our work in the context of IBM's broader corporate responsibility efforts, please visit Innovations in Corporate Responsibility.
More from IBM