Published 03-26-08
Submitted by IBM
ARMONK, NY -- (MARKET WIRE) -- 03/26/08 -- One hundred IBM (NYSE: IBM) employees from thirty-three countries have been selected to participate in the company's new Corporate Service Corps program, part of the Global Citizen's Portfolio initiative announced by CEO Sam Palmisano, to develop leadership skills while addressing socio-economic challenges in emerging markets.
Twelve teams of employees will be sent to Romania, Turkey, Vietnam, the Philippines, Ghana, and Tanzania in 2008 to work on projects that intersect economic development and information technology. The assignments were selected to use the skills IBM employees possess.
More than 5,000 high-potential employees applied to the program and only 100 employees were selected, making this one of the most competitive employee programs ever created by the company. IBM will select another 100 before the end of year and has committed to enabling 600 of its emerging leaders to participate over the next three years.
"It's a corporate version of the Peace Corps," said Stanley S. Litow, vice-president of corporate citizenship and corporate affairs, IBM. "What we as a company get is leaders with a broader range of skills that can function in a global context. What the individual participant gets is a unique set of leadership opportunities and development experiences. And what communities get are IBM's best problem solving skills. It's a triple benefit."
The program is part of IBM's Global Citizen's Portfolio announced last summer, a suite of investments and programs to help IBM employees enhance their skills and expertise in order to become global leaders, professionals and empowered citizens in the 21st century workforce. It includes matching accounts for lifelong learning and enhanced transition services to create second career opportunities.
After a competitive bid process involving 32 global non-governmental organizations (NGOs) focused on volunteer placement of private sector professionals, IBM teamed with three: Citizens Development Corps based in Washington, D.C., Canada-based Digital Opportunity Trust, and Australian Business Volunteers. The NGO partners are a key part of the program's success, helping to identify the right projects and local organizations where IBM's emerging leaders, and the skills they currently possess, can have the most impact.
"The difference that I've seen with this corporate program is that it's more than sending a handful of employees every year to a country. It's making a real commitment to send hundreds of employees, year over year, to the same country. I think that you have an ability to make much more of an impact with such focus," said Michael Levett, president, Citizens Development Corps. "In addition, the IBM volunteers will learn an enormous amount about how business is done in these countries and the cultural aspects, they also will learn a lot about themselves and how to challenge themselves."
Following is a list of countries and highlights of each mission:
-- Timisoara and Sibiu, Romania: identify small and medium enterprises with high growth potential requiring business training to tap into regional and global trade networks.
-- Izmir, in the Aegean region of Western Turkey: help local chambers of commerce and city councils to promote economic, social and democratic development.
-- Kumasi, Ghana: improve business processes and provide training for a network of small and medium enterprises trying to scale up their business models.
-- Arusha, Tanzania: assist a global microfinance organization with market research and strategic plan development for expanding operations and services to entrepreneurs seeking microloans and business training services.
-- Cagayan de Oro and Davao City, Philippines: create management information systems to track progress of loan and grant beneficiaries from the Philippine Development Assistance Program.
-- Danang City, Vietnam: support the rapid development of small and medium enterprises with the Danang Chamber of Commerce through the creation of training programs in information technology management.

Prior to departure, the IBM teams will engage in three months of preparatory work to learn about local customs, culture, language, project goals and the socioeconomic and political realities of their destination countries. After their country service, employees will share their experience in their home communities and with the company.
IBM employees will be grouped in teams of eight representing different countries and business units. An important design point for the program is to provide high performance employees the chance to build networks with people they might never interact with. This will also enable employees to bring different perspectives and expertise to solving problems, as well as encourage interaction with people from different cultural backgrounds and traditions. In today's globally integrated economy the most successful leaders will be global citizens, able to understand and effectively collaborate with people from a wide range of backgrounds and perspectives.
"I embrace challenges and want to learn new ideas, methods, and perspectives that I cannot imagine at the moment," said one of the program's participants, Roz Docktor, a Government Programs executive based in Washington, D.C., a former Peace Corps volunteer. "It is scratching the surface of some previous unknown and figuring out how to apply that knowledge back at IBM that will make me, this program and IBM successful. I plan not only to find ways to apply the things I learn to grow in my career, but also to find ways to share what I learn with my colleagues at IBM to help them grow, and hopefully, help us all serve our clients better."
Qing Xia Zhang, a client manager based in China, also is hopeful this project will not only broaden her business viewpoint, but also make a difference in the Philippines where she will be among eight IBMers addressing how rural small and medium businesses will tap into regional and global markets.
"Going out to the global community and volunteering to help others has been always deep in my heart," she said. "During 10 years of service at IBM, I gathered a lot of skills in sales, communication and leadership within the China market. Now, I would like to take on another challenge in helping different communities solve difficult business issues while also improving my skills as I begin to collaborate within a new culture."
For more information about IBM, please visit www.ibm.com
IBM has also hosted audio interviews with the three non-governmental organizations the company has teamed up with to identify the projects and areas of the world where IBM skills can best be applied. To learn more, listen to the interviews found on http://www.ibm.com/press/us/en/pressrelease/23743.wss with the following:
-- Deirdre White, VP and COO of Citizens Development Corps
-- Janet Longmore, President of Digital Opportunities Trust
-- Michael Lynch, CEO of Australian Business Volunteers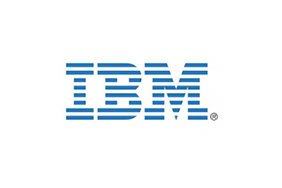 IBM
IBM
Innovation – joining invention and insight to produce important, new value – is at the heart of what we are as a company. And, today, IBM is leading an evolution in corporate citizenship by contributing innovative solutions and strategies that will help transform and empower our global communities.
Our diverse and sustained programs support education, workforce development, arts and culture, and communities in need through targeted grants of technology and project funds. To learn more about our work in the context of IBM's broader corporate responsibility efforts, please visit Innovations in Corporate Responsibility.
More from IBM