Published 01-14-08
Submitted by IBM
GENEVA and ARMONK, NY --(MARKET WIRE) -- 01/14/08 -- Leading members of the corporate community have come together in a first-of-its-kind effort to help the environment, unleashing dozens of innovative, environmentally responsible patents to the public domain.
Availability of these patents will encourage researchers, entrepreneurs and companies of all sizes in any industry to create, apply, and further develop their consumer or industrial products, processes, and services in a way that will help to protect and respect the environment.
The World Business Council for Sustainable Development (WBCSD) and IBM (NYSE: IBM)-- named today by IFI Claims as the leading earner of United States patents for the 15th consecutive year -- are initiating this effort in partnership with Nokia, Pitney Bowes, and Sony. The pledged portfolio, dubbed the "Eco-Patent Commons," is available on a dedicated, public Web site hosted by the WBCSD (http://www.wbcsd.org/web/epc).
Patents pledged to the Eco-Patent Commons -- originally proposed at IBM's Global Innovation Outlook conference -- feature innovations focused on environmental matters and innovations in manufacturing or business processes where the solution provides an environmental benefit. For example, a company may pledge a patent for a manufacturing process that reduces hazardous waste generation, or energy or water consumption. A pledged patent covering a procurement or logistics solution may reduce fuel consumption.
Examples of the environmental benefits expected for pledged patents include:
Energy conservation or improved energy or fuel efficiency

Pollution prevention (source reduction, waste reduction)

Use of environmentally preferable materials or substances

Water or materials use reduction

Increased recycling opportunity
"The Eco-Patent Commons provides a unique and significant leadership opportunity for business to make a difference -- sharing their innovations and solutions in support of sustainable development," said Bjorn Stigson, president of the WBCSD. "The Eco-Patent Commons also provides an opportunity for companies and other entities to identify areas of common interest and establish new relationships that can lead to further development in the patented technologies and elsewhere."
"Innovation to address environmental issues will require both the application of technology as well as new models for sharing intellectual property among companies in different industries," said Dr. John E. Kelly III, senior vice president and director of IBM Research. "As the leader in U.S. patents for 15 consecutive years, with 3,125 patents issued in 2007, IBM is excited to bring its patent resources to bear in service of the environment. In addition to enabling new players to engage in protecting the environment, the free exchange of valuable intellectual property will accelerate work on the next level of environmental challenges. We strongly urge other companies to contribute to the Eco-Patent Commons."
Membership in the Eco-Patent Commons is open to all individuals and companies pledging one or more patents. The selection and submission of each organization's patents for pledging is at the organization's discretion. The founding companies and the WBCSD are inviting other interested companies to become members and participate in this initiative promoting innovation and collaboration to help protect the
planet.
The Eco-Patent Commons was originally proposed at IBM's Global Innovation Outlook (GIO) conference, which brings together hundreds of the world's thought leaders from business, politics, academia, and not-for-profits to discuss business and social challenges, demonstrating the power and benefits of open, collaborative innovation models.
The member companies of the Eco-Patent Commons today issued the following statements:
Donal O'Connell, director of intellectual property, Nokia, said, "Environmental issues have great potential to help us discover the next wave of innovation because they force us all to think differently about how we make, consume and recycle products. From Nokia we have pledged a patent designed to help companies safely re-use old mobile phones by transforming them into new products like digital cameras, data monitoring devices or other electronic items. Recycling the computing power of mobile phones in this way could significantly increase the reuse of materials in the electronics industry."
Angelo Chaclas, vice president & deputy general counsel, intellectual property and technology law at Pitney Bowes, said, "The Eco-Patent Commons offers an effective framework to develop and make available technology that helps combat climate change and reduce the release of carbon dioxide. Our objective for the Eco-Patent Commons is to promote the spread of environmentally conscious technologies that make conservation and preservation a priority."
Hidemi Tomita, general manager of Sony Corporation's Corporate Social Responsibility Department, said, "To more effectively protect the environment, it is time for business to join efforts rather than tackling the issue alone. We truly believe this joint effort with our peers will mark a significant step and help transfer innovative ideas and technologies across industries and beyond to developing countries. We are excited to launch this platform to share technologies that will bring about positive changes in the environment."
About IBM
IBM strives to lead in the creation, development and manufacture of the industry's most advanced information technologies, and translates these technologies into value for its clients through its professional solutions and services businesses. IBM's pledge of patents to the Eco-Patent Commons is consistent with commitments IBM previously has made not to assert intellectual property rights for hundreds of patents involving software interoperability and the open source, healthcare and education communities. It is also consistent with IBM's longstanding commitment to environmental leadership. More information is available at www.ibm.com
About Nokia
Nokia is the world leader in mobility, driving the transformation and growth of the converging Internet and communications industries. Nokia makes a wide range of mobile devices and provides people with experiences in music, navigation, video, television, imaging, games and business mobility through these devices. Nokia also provides equipment, solutions and services for communications networks.
About Pitney Bowes
Pitney Bowes is a mailstream technology company that helps organizations manage the flow of information, mail, documents and packages. Its 35,000 employees deliver technology, service and innovation to more than two million customers worldwide. The company was founded in 1920 and annual revenues now total $5.9 billion. More information is available at www.pb.com.
About Sony
Sony Corporation is a leading manufacturer of audio, video, game, communications, key device and information technology products for the consumer and professional markets. With its music, pictures, computer entertainment and on-line businesses, Sony is uniquely positioned to be the leading personal broadband entertainment company in the world. Sony recorded consolidated annual sales of approximately $70 billion for the fiscal year ended March 31, 2007. Sony Global Web Site: http://www.sony.net/.
About The World Business Council for Sustainable Development
The World Business Council for Sustainable Development brings together some 200 international companies in a shared commitment to sustainable development through economic growth, ecological balance and social progress. Members are drawn from more than 30 countries and 20 major industrial sectors. The WBCSD also benefits from a global network of about 60 national and regional business councils and partner organizations. Its mission is to provide business leadership as a catalyst for change toward sustainable development, and to support the business license to operate, innovate and grow in a world increasingly shaped by sustainable development issues.
IBM VIRTUAL PRESS KIT: http://www.ibm.com/press/us/en/presskit/23275.wss
Note to Editors: Images and broadcast-quality b-roll are available
for download by registered journalists at
http://www.thenewsmarket.com/ibm.
Bloggers: Images and video are available for download by registered
bloggers at http://www.thenewsmarket.com/videocafe.
To view a video highlighting the Eco-Patent Commons and some of the
patented innovations IBM has pledged, visit:
http://www.youtube.com/watch?v=BSnY3bO-kyY.
Image Available: http://www2.marketwire.com/mw/frame_mw?attachid=663813.
Image Available: http://www2.marketwire.com/mw/frame_mw?attachid=663809.
Media Contacts:
IBM
Michael Maloney
917-472-3676
maloney2@us.ibm.com
Nokia
Nokia Communications
+358 7180 34900
press.office@nokia.com
Pitney Bowes
Elizabeth H. Pytka
203-351-6152
Elizabeth.Pytka@pb.com
Sony
Mariko Yamabe
+81-3-6748-2200
mariko.yamabe@jp.sony.com
The World Business Council for Sustainable Development
George Weyerhaeuser
Senior Fellow
+41 (22) 839 3142
weyerhaeuser@wbcsd.org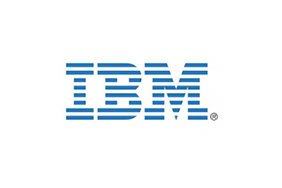 IBM
IBM
Innovation – joining invention and insight to produce important, new value – is at the heart of what we are as a company. And, today, IBM is leading an evolution in corporate citizenship by contributing innovative solutions and strategies that will help transform and empower our global communities.
Our diverse and sustained programs support education, workforce development, arts and culture, and communities in need through targeted grants of technology and project funds. To learn more about our work in the context of IBM's broader corporate responsibility efforts, please visit Innovations in Corporate Responsibility.
More from IBM