Published 12-04-07
Submitted by IBM
JOHANNESBURG, SOUTH AFRICA - 04 Dec 2007: IBM (NYSE: IBM) today announced a series of investments in Sub-Saharan Africa that are designed to accelerate development of new markets, enablement of crucial ICT skills and creation of new jobs.
The company, which has operated in Africa for nearly six decades, expects to increase its investment by more than $US120 million (more than R820 million) over the next two years. In the coming year, IBM expects to hire up to 100 students from Sub-Saharan universities to meet the growing demand in services, global delivery and software development.
"The Sub-Saharan African market is poised for double-digit growth flowing from the development and expansion of telecommunications networks, power grids and transport infrastructure," said Mark Harris, Managing Director, IBM South and Central Africa. "Private and public sector investment in the region is transforming the ability of the market to participate in the global economy."
Among IBM's market commitments is the creation of an Africa Innovation Centre that will house the continent's first High Performance On Demand Solutions Lab (HiPODS). Small businesses, entrepreneurs, business partners and other clients will benefit from the lab's advanced software development capabilities as well as access to high-end servers and storage equipment. The African Innovation Centre will also build custom solutions to drive automation, virtualisation and standards into clients' business and IT infrastructures.
The South Africa lab joins a global network of seven specialised IBM facilities, including sites in Brazil, China and India, as well as Japan, the United Kingdom and the United States. It is scheduled to open during the second quarter of next year.
Further, IBM has named senior executive Dr. Robert Mayberry general manager and vice president, emerging markets, Sub-Saharan Africa. Based in Johannesburg, Dr. Mayberry is responsible for designing and executing IBM's strategy for expanding into new markets in the region. He holds a PhD in Computer Science and has extensive experience across various industry sectors and IBM businesses managing strategic alliances, mergers and acquisitions, software engineering for application development, as well as intelligent devices and wireless networks.
"Africa is an increasingly attractive investment environment for global companies such as IBM," said Dr. Mayberry. "IBM is committed to being part of Africa's economic transformation into a major player in the global market place."
These moves build on other recent investments IBM has made in Sub-Saharan Africa, including:
The Integrated Delivery Centre (IDC), in which IBM has invested $120 million since 2005. Through the IDC, IBM has created 1500 new jobs, and is servicing more than 300 global and regional clients from Johannesburg.


A $15 million Business Continuity and Recovery Services facility -- which has boosted IBM's service delivery capabilities in a way unrivalled in the Sub-Saharan African region.


IBM recently launched the Small Business Toolkit (http://southafrica.smetoolkit.org) in South Africa. The goal of the free online resource is to increase the reach of local small business into the global economy by improving the productivity, efficiency and capacity of the estimated 600,000 active small businesses in South Africa as well as improve their access to capital and new markets.


IBM currently has formal university partnerships and training programmes with Vaal University of Technology and Tshwane University of Technology in South Africa, yielding jobs for more than 180 IT graduates.

In addition to its South African offices, IBM maintains offices in Nigeria and Kenya, and operates in 18 other countries across the continent via business partners.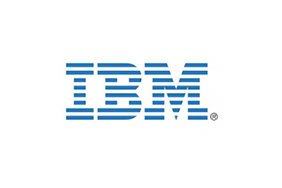 IBM
IBM
Innovation – joining invention and insight to produce important, new value – is at the heart of what we are as a company. And, today, IBM is leading an evolution in corporate citizenship by contributing innovative solutions and strategies that will help transform and empower our global communities.
Our diverse and sustained programs support education, workforce development, arts and culture, and communities in need through targeted grants of technology and project funds. To learn more about our work in the context of IBM's broader corporate responsibility efforts, please visit Innovations in Corporate Responsibility.
More from IBM