Published 06-08-07
Submitted by IBM
ARMONK, N.Y.--(BUSINESS WIRE)--June 8, 2007--IBM announced it is teaming with Cal State at Los Angeles and San Jose State University to advance the company's innovative "Transition to Teaching" program, which helps IBM employees begin teaching as a second career. Working together they will refine and create new, more flexible programming to ensure that qualified IBM employees get the preparation they need, enter the classroom fully qualified and as quickly as possible to begin working with students.
The IBM Transition to Teaching program enables experienced and early retiree IBM employees with strong backgrounds in science or math to become fully accredited teachers in their local schools. It directly addresses the critical nationwide shortage of math and science teachers.
The announcement was made at an event held by Governor Schwarzenegger detailing his new EnCorps program, a public-private partnership to recruit teaching candidates via arrangements with their current corporate employers and fill needed teaching spaces in California's public schools.
IBM developed its program to fill the current shortage of math and science teachers with the best qualified candidates to prepare today's young people for careers that require technical skills. It's projected that more than 260,000 new math and science teachers are needed by the 2008 school year.
As the company's baby boomer generation approaches traditional retirement age, many reported they wanted to pursue second careers where they can give back to their communities. A national survey supported by the MetLife Foundation and conducted by Civic Ventures identified a similar trend.
"We applaud Governor Schwarzenegger for his leadership in addressing the crises of too few math and science teachers in California. If the United States is to remain competitive, we need to be able to produce graduates who have the skills and educational backgrounds to meet the increasing demand for jobs in the global economy," said Stanley Litow, IBM Vice President for Corporate Citizenship and Corporate Affairs. "The IBM Transition to Teaching program is a model that can be employed in California under Gov. Schwarzenegger's plan and we would encourage other companies to join us in this effort."
IBM first piloted its Transition to Teaching program in late 2005, with a focus in New York and North Carolina and received the cooperation of state education departments and colleges of education in those states to both speed and enhance second career teaching programs. Cal State and San Jose State will speed the transition of prospective second career teaching candidates in California by providing credit for candidates with a great deal of previous work experience, a solid introduction to teaching, a strong support network, and a program that meets local teaching certification requirements. The institutions IBM collaborated in New York and North Carolina included the State University of New York (SUNY), the City University of New York (CUNY), the University of North Carolina at Charlotte, the University of North Carolina at Chapel Hill, and the North Carolina State University.
Now, several of the first candidates are graduating, such as Bob Lee, a 32 year veteran at the company who builds Internet interactive marketing programs for the company's web site. Bob holds an Electrical Engineering and Computer Science degree from Princeton University and
plans to retire this summer to begin teaching math to 7th through 12th graders in Westchester and Putnam counties in New York. "We are an increasingly technological society, and students will need to excel in mathematics and the sciences for their future careers and their personal lives," said Bob. "When I finally retire permanently, I hope
that I have had students that will go on to surpass my own abilities, and that I have generated excitement and enthusiasm in my students who may have not been interested in math at all."
IBM currently has 85 participants enrolled in its program. The program provides training and financial means to current IBM employees who want to become full-time math or science teachers. IBM reimburses participants up to $15,000 for tuition and stipends, as well as a leave of absence of up to four months while they student teach. The
company also provides online mentoring and other support services in
conjunction with partner colleges, universities and school districts.
Find more information about the IBM Transition to Teaching program here: http://www.ibm.com/ibm/transitiontoteaching
Copyright Business Wire 2007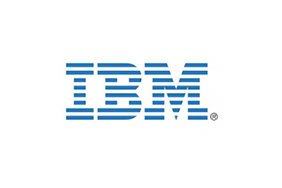 IBM
IBM
Innovation – joining invention and insight to produce important, new value – is at the heart of what we are as a company. And, today, IBM is leading an evolution in corporate citizenship by contributing innovative solutions and strategies that will help transform and empower our global communities.
Our diverse and sustained programs support education, workforce development, arts and culture, and communities in need through targeted grants of technology and project funds. To learn more about our work in the context of IBM's broader corporate responsibility efforts, please visit Innovations in Corporate Responsibility.
More from IBM