Published 11-03-05
Submitted by IBM
ARMONK, NY - While technology is hailed by many for its potential to advance today's society, Native Americans are encouraged by the promise it holds to help sustain languages and cultures several centuries old. The 2005 Native American Family Technology Journey (The Journey), launching on November 1, will offer Native People across the United States a chance to explore what technology and innovation can mean for their families as they embrace the full potential of the Internet.
A study released by the National Telecommunications and Information Administration, U.S. Department of Commerce, titled Falling Through The Net: Defining The Digital Divide, found that Native Americans "are not able to access the important information resources via computers and on the Internet that are quickly becoming essential for success."
"With studies indicating that access to computers among many Native American households lags behind the national average by 15% and access to the Internet by roughly 19%, it's clear that more has to be done to make Native American families aware of the advantages and opportunities that are associated with bringing technology into their lives," said Terry Braun (Seneca Hawk), Director, Americas Solution Design Center, IBM Global Services and Native American Family Technology Journey national co-chair.
"The Journey is providing American Indian families with an opportunity to not just hear about technology, but also to experience it. I've seen children delight in constructing bridges out of steel on a computer, and adults marvel at how easily they can access information on the Internet. Technology can make a tremendous difference in the Native community. As we reach these young people, IBM is hoping to inspire them to not only learn about the benefits of technology but to also consider careers in technology," Braun finished.
"We are truly honored to work with IBM and Career Communications Group on The Journey," said Marcella Perrano, a member of the Ramapough-Lenape' nation and director of Title VII Indian Education. "We are very excited and believe that the events comprising this national initiative will provide a fun-filled learning experience for all of the participants. Our goal is to increase technical education and computer literacy among Native American Families, by assisting them in incorporating science and technology into their daily lives. With this in mind, it is our hope that these events will encourage our Native American students to pursue university degrees in science, technology and/or business."
Sponsored by IBM and Career Communications Group (CCG), The Journey will play host to computer and Internet workshops, educational and career seminars, and interactive demonstrations, which will provide Native Americans residing in urban centers, rural areas and on tribal lands technology access and training.
The Journey will also establish a forum in which Native people can learn more about technology's potential to help pass the languages, stories and customs that distinguish their tribes from one generation to another. IBM, for example, is partnering with the Indigenous Language Institute to establish a Language Materials Development Center that will assist various tribes in preserving, teaching and sharing their language.
The company has also developed the Native Keyboard Input Method Editor, which allows a user to switch from English to another language with a simple "hotkey" or command. In addition, IBM is partnering with the Abenaki Tribe in Swanton, Vermont to offer Native American families classes covering basic to intermediate computer skills, including Windows, the Internet, web page creation and using business productivity software. The classes will take place in the computer lab IBM gifted to the community.
At least 15 events will be held during the month of November, in cities ranging from Tucson, Arizona to Nenana, Alaska. To learn more about the Native American Family Technology Journey, please visit www.nativeamericanfamilynet.net or call (410) 244-7101.
About IBM
IBM is the world's largest information technology company, with 80 years of leadership in helping businesses innovate. Drawing on resources from across IBM and key Business Partners, IBM offers a wide range of services, solutions and technologies that enable customers, large and small, to take full advantage of the new era of e-business. For more information about IBM, visit www.ibm.com
About CCG
Career Communications Group, Inc. (CCG) is a minority-owned media services company, headquartered in Baltimore, MD. The company was founded 20 years ago to promote significant minority achievements in engineering, science and technology. For more information about CCG, visit www.ccgmag.com.
NATIVE AMERICAN FAMILY TECHNOLOGY JOURNEY EVENT FACT SHEET
Among the activities scheduled to take place during The Journey are:
November 1st and 2nd: Dallas, Texas. Computer workshops for dozens of adults and children will be held at the Urban Intertribal Center in Dallas. Beginner and intermediate-level computer classes will provide tips for navigating the Internet, accessing on-line forms for college applications, grants and scholarships, and attaching and forwarding resumes, biographical profiles, etc. Hands-on Lego robotics activities will show children that math and science can be fun. Urban Intertribal Center of Texas, 6-8 p.m., 209 E. Jefferson Blvd., Dallas, TX, (972) 263-0313
November 14-15th: Tucson, Arizona. A two-day technology event for students from the Navajo Preparatory Academy will take place at the IBM facility in Tucson. The students will form teams to participate in a variety of technology related projects and demonstrations, and they will also tour the facilities and have an opportunity to speak with IBM Master Inventors and engineers about careers in technology. Marriott University Park Hotel, 9 a.m. - 4 p.m., 880 E. Second Street, Tucson, AZ, 85719, (520) 792-4100
November 17th: Boulder, Colorado. An "Evening of Technology" will be hosted by the National Oceanic Atmospheric Administration, (NOAA), National Center for Atmospheric Research, the Boulder Valley School District and IBM employee volunteers. Dozens of Native Americans living in the Boulder area will take part in the program. Students will participate in technology demonstrations and a NOAA "Science on a Sphere" tour where they will see a huge globe of the earth studying its elements and how it has changed over billions of years. National Oceanic Atmospheric Administration, 5-9 p.m., 325 South Broadway, Boulder, CO, (303) 497-6000.
November 18th: Research Triangle Park, Raleigh, North Carolina. Eighth graders from the Cherokee Middle School will take a North Carolina Museum of History tour and will participate in activities such as the "Who Wants to be an Engineer" game, a tour of the IBM Retail Store Solutions Lab and a tour of the IBM Executive Briefing Center. IBM Research Triangle Park, 10 a.m. -3 p.m., Employee Activity and Fitness Center, 3039 Cornwallis Road, Research Triangle Park, NC 27709 (919) 486-1648
November 19th: Tri-State Area. A technology workshop for more than 200 Native Americans will be hosted by the Ramapough-Lenape' Nation and IBM in conjunction with the Indian Education Services of Mahwah and Ringwood, New Jersey, American Indian Community House, and Nitchen, an organization that provides health, training and educational services to American Indian families in the Tri-State area. Children participating in the program will collaborate on programming a LEGO robot and creating technology presentations while parents and other guests attend a seminar highlighting the educational, career and other opportunities that can be leveraged by building technological skills. Ramapough-Lenape' Tribal Council, 10 a.m.-3 p.m., 189 Stag Hill Road, Mahwah, NJ, (201) 529-1171.

THE JOURNEY -- OTHER FACTS AT A GLANCE
Native American Family Technology Journey 2005 (The Journey), is a national public awareness program, launching November 1st, that will encourage Native People to consider the advantages and opportunities made possible by bringing computer technology into their daily lives.
The Native American population in the United States is approximately 4.4 million. There are 562 federally recognized tribes in the U.S., including 225 village groups in Alaska.
A study released by the National Telecommunications and Information Administration, U.S. Department of Commerce found that Native Americans rank far below the national average in their access to telephones, computers and the Internet. At 76.4%, telephone penetration for rural Native American households is about 18% lower than the national average.
The study also says that access to computers among rural Native American households at 26.8% lags behind the national average by more than 15%. Internet access among Native Americans overall also trails the national average.
In an online information guide entitled Digital Divide Frequently Asked Questions, the Rural Assistance Center, a product of the U.S. Department of Health and Human Services' Rural Initiative, says that programs that promote or create expanded access to the Internet could "enable tribes to enhance their workforce development, economic development and social service delivery efforts. Internet access would allow workers on reservations to receive job training and job referrals via online access, increasing their ability to compete for better jobs. Human services often located in distant locations would be more readily available to families on the reservation through online access."
Established in 2004 by IBM and Career Communications Group, The Journey is designed to assist native people in weaving today's computer technology with their traditions in a way that will enable them to take advantage of the educational, career and other opportunities that can be leveraged by building technological skills.
In its inaugural year, The Journey co-hosted activities in several cities and towns across the U.S., including: a technology workshop for Native American families at the Smithsonian National Museum of the American Indian in New York City; robotics exercises and technology presentations by middle school girls visiting the University of North Carolina Pembroke and a technology fair at the Tohono O'odham Community College in Sells, AZ, provided technology training and access for thousands of Native Americans.
According to The National Department of Education, National Center for Statistics nearly 90% of Native American schools and libraries have computers connected to the Internet.
26,000 Native Americans, ranging in age from 17 to 70, are enrolled in 34 tribal colleges.
Over 90% of tribal college graduates become employed or seek a higher degree.
Approximately 5% of minorities enrolled in engineering school are Native American.
Of the 3.4 million scientists and engineers who were employed in the traditional science and engineering occupations in 1999, only about 10,000 or .03% were Native Americans.
The high school dropout rate for Native Americans both on and off reservations is 30% or twice the national average.
Median income in 1999 for a Native American family was $30,800.
In 2004, Native Americans controlled roughly $48 billion a year in disposable income.
There are approximately 200,000 Native American businesses in the United States, generating $34.3 billion in revenue.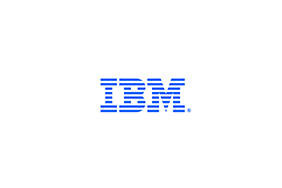 IBM
IBM
Innovation – joining invention and insight to produce important, new value – is at the heart of what we are as a company. And, today, IBM is leading an evolution in corporate citizenship by contributing innovative solutions and strategies that will help transform and empower our global communities.
Our diverse and sustained programs support education, workforce development, arts and culture, and communities in need through targeted grants of technology and project funds. To learn more about our work in the context of IBM's broader corporate responsibility efforts, please visit Innovations in Corporate Responsibility.
More from IBM