Published 02-24-04
Submitted by IBM
ARMONK, NY – A new corporate philanthropy program called On Demand Community is leveraging the skills and resources of IBM's technology innovation, enlisting over 10,000 volunteers to benefit local communities and schools in just six weeks of launching the global initiative.

A first-of-its-kind endeavor in a major corporation, the company-wide initiative puts an ever-growing array of technology tools, resources, tutorials, guidelines and strategies at IBMers' fingertips – online, where volunteers can share them with the local schools and community agencies they want to help. The program also provides technology grants and cash awards to eligible organizations.

Putting a global leader to work at the grass-roots level

"IBM On Demand Community puts a global technology leader – and the talented people behind it – at the service of classroom teachers and local organizations, including those that contribute a great deal to their community but cannot afford the level of expertise and high tech support we have to offer," said Stanley Litow, Vice President of IBM Corporate Community Relations and President of IBM International Foundation.

"The initiative's real mission is to do everything possible to encourage and support volunteerism among employees who want to create positive change in their communities, whether it's teaching problem-solving skills, closing the digital divide, or making it easier for the elderly, who are the fastest-growing group of Internet users, to surf the Web."

Sharing employees' skills and intellectual capital not only helps schools and organizations do their jobs more effectively, he said; but it also reinforces IBM's "core values and culture of philanthropy. We understand that even globe-spanning enterprises are first and foremost local businesses deeply affected by neighborhood concerns and driven by community-based values."

"It's in their DNA"

IBMers are technologically-savvy, skilled and dedicated workers who are busy yet inclined to be community leaders, Mr. Litow added, saying, "We like to think it's in their DNA. From the global response we're getting, IBM On Demand Community underscores this. This program apparently hits all the right notes."

The program was launched on November 24, 2003. By February 6, more than 10,000 employees had registered on the program's internal IBM Website. Among the registrants are employees in 55 nations.

IBM employs 319,000 people worldwide. In addition, there are 114,000 IBM retirees in the U.S. alone. Program goals are to recruit 25,000 active volunteers by 2005. Last year, IBM employees donated more than 4 million volunteer hours.

A knowledge bank that offers hands-on material

IBM On Demand Community's intranet site serves as a knowledge bank for volunteering, giving registrants worldwide access to the same IBM technology and guidance, including tips for gearing up to volunteer and a wealth of hands-on material: online presentations, videos, Web site reference links, software solutions and documents to assist in nonprofit and educational settings.

Topics include "School Visits," "Mentor a Student," "Help Teachers with Technology," "Science Presentations," and "Technology Planning for the Not-for-Profit."

Resources on the site enable employees to assess their skills, and take online training to improve their volunteer ability. Employees can even tailor their volunteer choice depending on how much time they have to give, with solutions geared for those who wish to volunteer once a week or once a year.

For example, an IBMer in New York who wants to volunteer in her child's classroom will find eight technology solutions on the site that include dynamic classroom activities, science presentations, mentoring a student, leading change in schools, helping teachers with technology and more. The same process holds true for employees who volunteer at a not-for-profit organization, with solutions that include valuable technology planning and assessments, and award-winning software for senior organizations to help people with vision and other disabilities better navigate the web.

If the employee uses the solutions and becomes a regular school volunteer, IBM will provide increased levels of technology or cash awards to the school. An individual is eligible for $3,500 in technology or $1,000 in cash donated to the organization a year.

Click on http://newsroom.mbooth.com/IBM/ODC/ for a demo of this revolutionary concept in corporate philanthropy.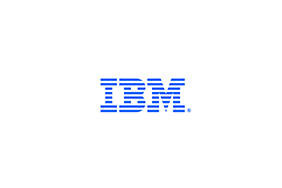 IBM
IBM
Innovation – joining invention and insight to produce important, new value – is at the heart of what we are as a company. And, today, IBM is leading an evolution in corporate citizenship by contributing innovative solutions and strategies that will help transform and empower our global communities.
Our diverse and sustained programs support education, workforce development, arts and culture, and communities in need through targeted grants of technology and project funds. To learn more about our work in the context of IBM's broader corporate responsibility efforts, please visit Innovations in Corporate Responsibility.
More from IBM