Published 11-14-00
Submitted by IBM
IBM is expanding its current offerings to include new programs for individual consumers and businesses of all sizes to conveniently recycle unneeded computer hardware in the U.S. Through the new IBM PC Recycling Service, consumers and small businesses can recycle any manufacturer's PCs, including system units, monitors, printers and optional attachments for $29.99 which includes shipping. Customers box the system and ship it via UPS to Envirocycle -- a designated recycling center. Certain refurbished hardware will find a new life benefiting charities typically lacking funding for computer equipment.
Depending on the age and performance capability of the computer, the IBM PC Recycling Service will either recycle the equipment in an environmentally responsible manner, reusing or recycling as many of the parts and materials as possible, or refurbish the system and arrange for its donation to Gifts in Kind International (GIKI). GIKI is the world's leading charity for product philanthropy and contributes to a network of over 50,000 nonprofit organizations in neighborhoods throughout the world. If the computer is able to be donated, the donor receives a receipt for potential deduction on their annual federal tax return up to the amount allowed by law.
Non-profit charities providing adult literacy, job training, family and youth services, and services for the disabled are the major beneficiaries of the refurbished computer systems. By leveraging shipping and recycling services at substantially lower costs than a consumer could achieve, IBM hopes to encourage responsible recycling and preservation of the environment with a potential side benefit of providing communities with the advantages of greater access to technology.
Customers may purchase the PC Recycling Service when buying any new IBM PC system, including IBM NetVista desktops or ThinkPad notebook computers by going to http://www.ibm.com/shop, or purchase the service separately by calling 1-888-SHOP-IBM (746-7426 reference p/n 06P7513). Additional information is available on the IBM Web site at http://www.ibm.com/environment.
"Advances in computer technology have unfolded at a breathtaking pace," said Wayne Balta, IBM Director, Corporate Environmental Affairs. "As customers have invested in new technology to better serve their needs, there has been an increase in the amount of older IT equipment that is either obsolete or that they no longer want. IBM's services help facilitate the recycling of this equipment. They also help ensure equipment that is still of value is made available to others who can benefit from it."
IBM Global Financing (IGF) is extending its expertise in managing surplus and end-of-life machines with its new Asset Disposition and Support Services for midrange and large customers. The new options include inventory analysis and indemnification for customer-owned assets that are scrapped, Web-based sale of marketable assets (used and surplus), acquisition of used IT equipment and redeployment of assets, including refurbishment or upgrade. Services are fee-based and are priced separately for each offering.
IBM Global Financing (IGF) has been processing end-of-lease returned products and environmentally disposing of them since 1985, with more than 1.5 million units processed to date. Responding to customer requests, a recycling program for customer-owned assets, regardless of manufacturer, is also available. As the world's largest IT lessor, with full access to distribution channels for parts needed to reconfigure machines for resale or re-lease, IGF receives nearly 12,000 machines weekly at end of lease.
Equipment is sold to commercial customers through IBM's Web site where used parts and refurbished machines are regularly auctioned off. Sales proceeds from transactions are shared with the customer. IBM's Global Asset Recovery Services (GARS) unit oversees materials sale, reuse, disposal, refurbishing, repair, remanufacturing, dismantling and warehousing associated with all IBM returning and excess inventory worldwide. For more information on the menu of options now available through Asset Disposition and Support Services, contact 1-800-334-9693 option 2 or go to http://www.ibm.com/financing.
IBM recycled more than 120 million pounds of equipment parts and machines in 1999, with less than four percent deemed unsalvageable/non-recyclable. At the same time, IBM is designing new upgradeable computer technology to further extend useful life. IBM is committed to environmental affairs leadership in all of its business activities. IBM has had long-standing corporate policies of providing a safe and healthful workplace, protecting the environment, and conserving energy and natural resources.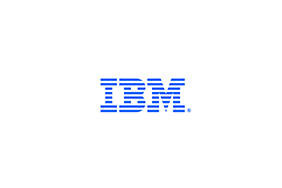 IBM
IBM
Innovation – joining invention and insight to produce important, new value – is at the heart of what we are as a company. And, today, IBM is leading an evolution in corporate citizenship by contributing innovative solutions and strategies that will help transform and empower our global communities.
Our diverse and sustained programs support education, workforce development, arts and culture, and communities in need through targeted grants of technology and project funds. To learn more about our work in the context of IBM's broader corporate responsibility efforts, please visit Innovations in Corporate Responsibility.
More from IBM