Published 09-05-00
Submitted by IBM
IBM has once again been named to the prestigious top 10 of Working Mother Magazine's "Top 100 Best Companies for Working Mothers."
It is the 13th consecutive year IBM has been named among the Top 10. IBM has been among the Top 100 since 1986.
Among programs cited was IBM's $50 million global fund to develop and support work/life programs in communities where its employees live and work. Also cited were IBM's flexible work option programs such as individual work schedules, flexible workweeks, part-time reduced work schedules and remote work options such as telework, mobile or work-at-home. Its personal leave program provides up to three years for parenting or dependent care.
The magazine used criteria such as child care, leave for new parents, flexible work arrangements, elder care, adoption assistance and opportunities for women to advance in its selection process.
Lisa Benenson, the magazine's editor in chief, said, "This year, . . . the competition was tougher than ever before. In other words, businesses had to be more creative and pro-active in finding ways to accommodate their employees' work/life needs."
Ted Childs, vice president, global workforce diversity at IBM, said, "IBM's commitment to working mothers is more than just the right thing to do. It's essential to finding and keeping our best talent. We strongly believe that helping our working mothers — and all our employees — achieve a balance between their work and personal lives will result in a more innovative, productive, and loyal workforce."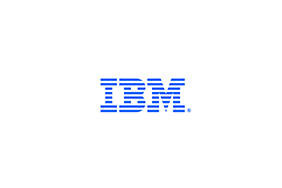 IBM
IBM
Innovation – joining invention and insight to produce important, new value – is at the heart of what we are as a company. And, today, IBM is leading an evolution in corporate citizenship by contributing innovative solutions and strategies that will help transform and empower our global communities.
Our diverse and sustained programs support education, workforce development, arts and culture, and communities in need through targeted grants of technology and project funds. To learn more about our work in the context of IBM's broader corporate responsibility efforts, please visit Innovations in Corporate Responsibility.
More from IBM