Published 07-12-00
Submitted by IBM
IBM today announced a $50 million global fund to develop and support work/life programs in communities where its employees live and work. It is one of the first funds of its type to address such employee issues globally. While the fund will address a variety of work/life issues, the primary focus will be dependent care programs that help employees and their communities respond to the child and elder care responsibilities of working families.
The fund will support programs designed to help IBM employees better balance their work and personal lives. It will be managed in cooperation with WFD, Inc., a leading consultant in work/life issues. With today's announcement, IBM has dedicated some $150 million to dependent care for its employees since 1989.
This fund is a strategic business initiative that will help us attract, motivate and retain the very best talent in the technology industry. It will stimulate the development of innovative programs around the world that will enhance the quality of life and productivity of our people. It is not intended for charitable contributions, but rather as an investment in the future of our company. It is also the hope of our management teams in the geographies that, where appropriate, they will be able to collaborate with other local firms and pool our money to address these issues on behalf of our collective workforces, said Ted Childs, IBM's Vice President of Global Workforce Diversity.
"IBM understands that navigating work and family life is a crucial issue for workers all over the world," said Ellen Galinsky, president, Families and Work Institute. "We congratulate IBM for recognizing this trend and for their efforts to address this growing concern. We are hopeful that IBM's example will prompt leading employers to implement similar programs for their employees around the globe.
Since 1986, IBM has conducted three work/life surveys of its United States workforce at five year intervals. In 1998, IBM conducted its first work/life surveys outside of the United States. The European survey, the largest work/life survey of its type, surveyed more than 9,000 employees in eleven countries. In 1998, IBM also surveyed its employees in Latin America and in 1999, its employees in Asia Pacific. Employees overwhelmingly told IBM that existing, local dependent care fails to meet their needs and that the lack of quality care is a significant inhibitor to their full participation in the workplace. It is as a result of this feedback that IBM conducted dependent care needs assessments in each of these geographies in order to determine more specifically the supports needed by IBM employees.
Among the initial programs to be supported by the fund:
Dublin, Ireland -- IBM is developing a new near-site crèche in Dublin to provide child care for up to twelve hours per day. The crèche will serve approximately 94 children from infancy to school-age and approximately two dozen additional school-age children.
Germany -- IBM is funding three pilot summer camps with a technology theme in Stuttgart, Hannover, and Berlin. In addition, IBM is exploring recruiting tagesmutters, providers who care for children in their homes as well as opportunities to collaborate with other companies in the expansion of an existing child care center.
Mexico City, Mexico -- IBM funds will support the creation of twenty priority slots for the children of IBM employees at an existing center near the company's two main work sites in Mexico City. The center offers extended hours and a quality program that includes curriculum enhancements for English and the arts.
Toronto, Canada -- IBM is developing a new child care center to be located adjacent to its newly constructed lab in Markham, Ontario. The center will provide care for approximately 172 children from infancy to school-age and will serve approximately two dozen additional school-age children with before and after school care, vacations and holidays, and summer care.
Watson Research On-site Child Care Center -- IBM is establishing its first IBM sponsored on-site child care center to be located at the Yorktown Heights, N.Y. location of the Thomas J. Watson Research Center. This high-quality child care center will be a key recruitment and retention tool as the company competes to attract the industry's leading technologists.
Between 1990 and 1994, IBM invested $25 million to develop new or expand existing child and elder care facilities and programs through its Funds for Dependent Care Initiatives (FDCI). In 1995, the FDCI was replenished with a new commitment of $50 million for the years 1995-2000. The new Global Work/Life Fund further expands IBM's commitment to support employees work/life needs through 2005.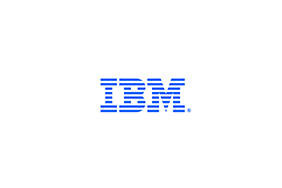 IBM
IBM
Innovation – joining invention and insight to produce important, new value – is at the heart of what we are as a company. And, today, IBM is leading an evolution in corporate citizenship by contributing innovative solutions and strategies that will help transform and empower our global communities.
Our diverse and sustained programs support education, workforce development, arts and culture, and communities in need through targeted grants of technology and project funds. To learn more about our work in the context of IBM's broader corporate responsibility efforts, please visit Innovations in Corporate Responsibility.
More from IBM