Published 05-19-00
Submitted by IBM
IBM, the state of North Carolina's largest industrial employer, received the Ron Brown Award -- the nation's highest honor for employee and corporate community relations -- at a ceremony hosted by President Clinton at the White House yesterday.
IBM is being recognized for its $40 million Reinventing Education grant program, an effort that has been encouraging systemic reform of public education since 1994. There are two Reinventing Education sites in N.C.: Durham and Charlotte.
Reinventing Education enables IBM to work with schools across the U.S. and aboard to create and implement innovative technology solutions that are raising student achievement and improving communications among teachers, parents and students. Each project under the program works to overcome a specific barrier to school reform, and collectively the projects address nearly every aspect of education reform: from connecting parents and teachers to data management and analysis, classroom instruction, teacher training and student assessment.
Just this week, N.C. Governor James B. Hunt signed an historic agreement with the state of Rio de Janeiro, Brazil, which is also an IBM Reinventing Education site, to collaborate on methods to upgrade public school education in the two states, using as a basis a program developed by the Charlotte-Mecklenburg Schools. The program, entitled "Wired For Learning" has just launched in 10 public middle schools in Durham. Duke University is a partner in the Durham Wired For Learning Project, providing teacher training and establishing centers throughout the city for parents in households without Internet access.
"Reinventing Education has really given us the chance to bring the new millennium into the classroom," said Ann Denlinger, Superintendent of Durham Public School, who was in attendance at the Ron Brown Awards Ceremony at the White House yesterday. "The Internet is filled with so much information and it expands what we are able to offer our students. IBM has been, since the beginning, one of our most respected and valued partners because they understand the importance of improving public education."
"IBM has unlocked the power of their world class research labs and put the energy and creativity of their best people to work to solve the problems that teachers, principals, parents and students face day in and day out," said Ann Clark, Principal of Vance High School, Charlotte-Mecklenburg School System. Clark was also in attendance at the White House ceremony yesterday. "My school, the students and teachers in it, and the other Reinventing Education schools, have literally been transformed. The achievement gains in teaching and learning prove that it's working,"
U.S. partners include 21 school systems in states such as Vermont and West Virginia, and in major cities such as Atlanta, Boston, Broward County (Fla.), Charlotte, Chicago, Cincinnati, Detroit, Durham, Houston, Memphis, New York, Philadelphia and San Jose.
Reinventing Education is also in the countries of Brazil, Ireland, Italy, the United Kingdom, Singapore and Vietnam. Evaluative reports on the program have demonstrated significant gains in both reading and mathematics achievement.
The Harvard Business School has called Reinventing Education a paradigm for business/education partnerships.
IBM becomes the first company to receive a second Ron Brown Award. The first award--for IBM's Diversity Programs-- was presented in 1998.
The Ron Brown Award is managed by The Conference Board, a nonpartisan, not-for-profit research and business membership organization. The award is fully funded by the private sector and is named in honor of the late U.S. Secretary of Commerce, Ron Brown.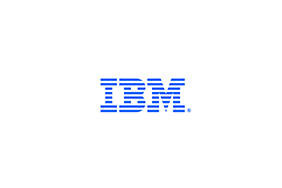 IBM
IBM
Innovation – joining invention and insight to produce important, new value – is at the heart of what we are as a company. And, today, IBM is leading an evolution in corporate citizenship by contributing innovative solutions and strategies that will help transform and empower our global communities.
Our diverse and sustained programs support education, workforce development, arts and culture, and communities in need through targeted grants of technology and project funds. To learn more about our work in the context of IBM's broader corporate responsibility efforts, please visit Innovations in Corporate Responsibility.
More from IBM