Published 03-01-00
Submitted by IBM
World Wildlife Fund and the Center for Energy and Climate Solutions today announced the launch of Climate Savers, an innovative new partnership to help businesses voluntarily lower energy consumption and reduce emissions of the greenhouse gasses that most scientists warn contribute to global climate change.
The first partnership of its kind to address emissions reductions at the source, Climate Savers will work with companies around the globe to craft practical ways to achieve energy efficiency goals and increase the use of clean energy technology. In joining Climate Savers, companies make specific commitments to reduce greenhouse gas emissions and participate in an independent verification process.
The first two corporations joining Climate Savers are IBM and Johnson & Johnson.
While both companies have very strong records for working to increase energy efficiency, their commitment to Climate Savers recognizes that energy conservation also leads to reduced emissions of carbon dioxide (CO2), the principal greenhouse gas. Through this program, the companies are agreeing to extend their energy conservation focus and specify company-wide targets for reducing CO2 emissions.
"We're delighted that these two major multinational companies are the first members of Climate Savers," said William Eichbaum, WWF Vice President for Global Threats. "Leaders in their fields, IBM and Johnson & Johnson are making commitments that will inspire other businesses to set their own greenhouse gas reduction goals."
The decision by two Fortune 100 companies to support CO2 reduction programs "clearly demonstrates that cutting greenhouse gas emissions is consistent with the very best business practices," added Dr. Joseph Romm, a former acting assistant secretary at the Department of Energy who now directs the Center for Energy and Climate Solutions.
For its Climate Savers commitment, Johnson & Johnson has pledged to reduce greenhouse gas emissions by seven percent below 1990 levels by the year 2010, with an interim goal of four percent below 1990 levels by 2005.
IBM, having already achieved an estimated 20 percent reduction in global CO2 emissions through energy conservation efforts from 1990 through 1997, is now pledging to achieve average annual CO2 emissions reductions equivalent to four percent of the emissions associated with the company's annual energy use through 2004 from a baseline of 1998.
"Participating in Climate Savers will help us find innovative new ways to further reduce energy consumption. We expect to enhance our energy best practices and gain access to expertise and support that will take our energy efficiency programs to an even higher level," said Harry Kauffman, Johnson & Johnson's Corporate Energy Director.
"IBM has a longstanding energy conservation goal and a history of embracing voluntary programs," noted Wayne Balta, IBM's Director of Corporate Environmental Affairs. "With Climate Savers, IBM will further institutionalize its global energy conservation commitment. By conserving energy, the company also enables the reduction of CO2 emissions-results that are good for IBM's business and that help address concerns over climate change."
To help achieve their targets, IBM and Johnson & Johnson will use the expertise of the non-profit Center for Energy and Climate Solutions to verify their levels of CO2 emissions to provide a baseline for their performance in Climate Savers. "We will be working closely with both companies to help them achieve their targets through the application of both new energy technologies and more efficient use of existing systems," said Romm, author of the book, "Cool Companies: How the Best Businesses Boost Profits and Productivity by Cutting Greenhouse Gas Emissions."
With more than 4.7 million members around the globe and projects in nearly 100 countries, WWF is the world's largest independent conservation organization. Its Climate Change campaign is dedicated to understanding and mitigating the impacts of global warming on the world's ecosystems by achieving a permanent downward trend in CO2 emissions.
A division of the non-profit Global Environment & Technology Foundation, the Center for Energy and Climate Solutions is a one-stop shop that helps companies reduce greenhouse gas emissions with practical advice, tools and technology.
IBM Corporation creates, develops and manufactures advanced information technologies, including computer and networking systems, software, storage devices and microelectronics.
Johnson & Johnson is the world's most comprehensive and broadly-based manufacturer of health care products, as well as a provider of related services, for the consumer, pharmaceutical and professional markets.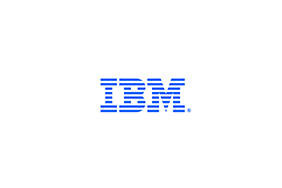 IBM
IBM
Innovation – joining invention and insight to produce important, new value – is at the heart of what we are as a company. And, today, IBM is leading an evolution in corporate citizenship by contributing innovative solutions and strategies that will help transform and empower our global communities.
Our diverse and sustained programs support education, workforce development, arts and culture, and communities in need through targeted grants of technology and project funds. To learn more about our work in the context of IBM's broader corporate responsibility efforts, please visit Innovations in Corporate Responsibility.
More from IBM